Description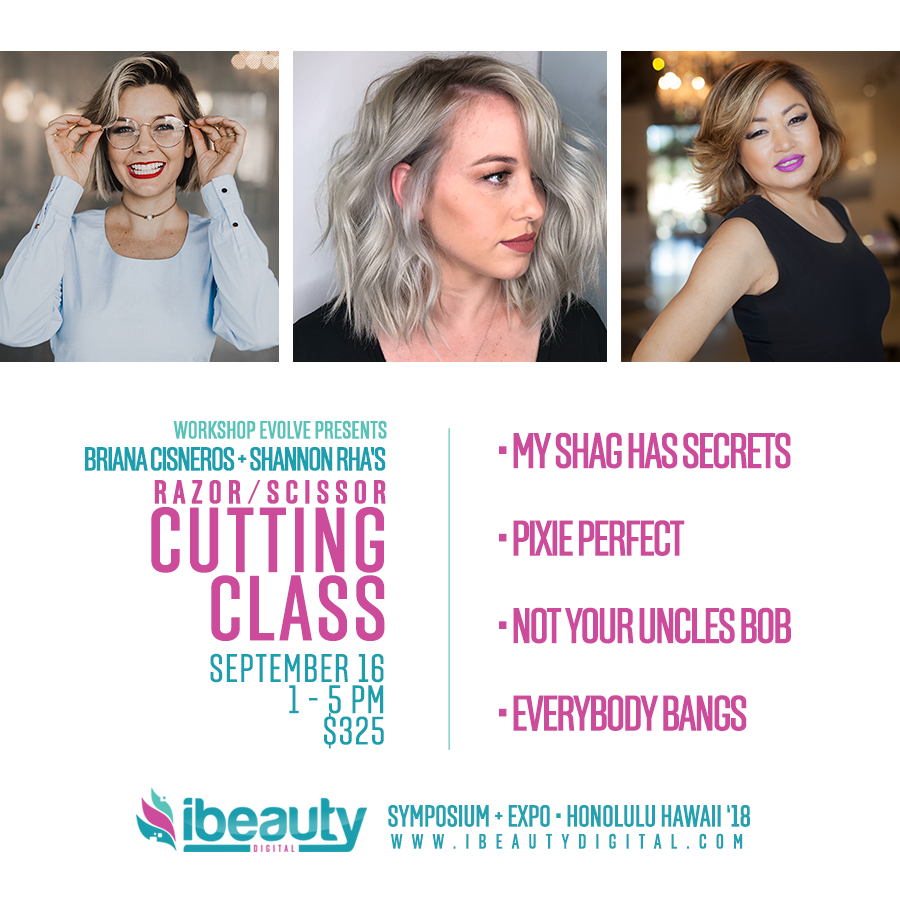 Here at iBeauty Digital for the first time ever they will debut scissor and razor cutting high demand globally and have taken the internet by storm. Briana and Shannon have crafted these particular haircuts to best give Hairstylist's the abilities they need in order to offer high performing haircuts that are the most requested styles in the salon today. They will help you understand how to use both scissor and razor through every cut, but also how to approach the same haircuts entirely with only scissors in order to give you the ability to work comfortably and confidently through these techniques.
Workshop Evolve is a place where Briana Cisneros and Shannon Rha share their most sought-after techniques. Their foliage and toning techniques have made an industry-changing impact and have been a helpful platform for many other industry educators. Including their popular signature hairline detailing technique.
Briana Cisneros and Shannon Rha have traveled the globe in order to bring the highest level of education and quality that they can offer. Our mission is to share with the world the techniques that have changed our own lives behind the chair and how to effectively charge for those services.