Description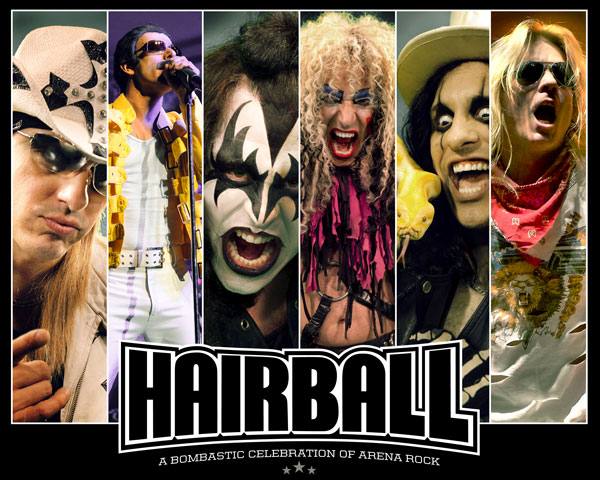 Hairball is more than just a band, and certainly more than a tribute band!
Hairball is a Rock & Roll experience you won't soon forget. A band puts on a concert-Hairball puts on an event! The lights, sound, smoke, fire, bombs, and screaming hoards of avid fans...to merely call it a concert would be like calling Mount Rushmore a roadside attraction!
Vocalists Rockstar Bob, Joe Dandy, and Kris Voxx lead the band through a 2-hour, mind-blowing, and
drop-dead accurate homage to some of the biggest arena acts in the world. Van Halen, KISS, Motley Crue, Queen, Journey, Prince and Aerosmith are but a few of the acts fans will see brought to life. The Hairball stage becomes an entirely new rock concert before your very eyes countless times throughout the night.
Hairball sold out last time, so be sure to get your tickets early!
Concert is 21+ only. Tickets are $25 in advance and $40 for Pit tickets.
Doors open at 7:00pm.
All sales final. No refunds or exchanges.