"Hair Love" (New Children's Book That Promotes Black Fathers) - National Bo...
Description
Come meet author Matthew A. Cherry and illustrator Vashti Harrison as they visit St. Louis to promote their picture book HAIR LOVE.

It's up to Daddy to give his daughter an extra-special hair style in this ode to self-confidence and the love between fathers and daughters, from former NFL wide receiver Matthew A. Cherry and New York Times bestselling illustrator Vashti Harrison.

Zuri's hair has a mind of its own. It kinks, coils, and curls every which way. Zuri knows it's beautiful. When Daddy steps in to style it for an extra special occasion, he has a lot to learn. But he LOVES his Zuri, and he'll do anything to make her — and her hair — happy.
Tender and empowering, Hair Love is an ode to loving your natural hair — and a celebration of daddies and daughters everywhere.

The book also combats the negative stereotype that seems to persist with each generation when it comes to Black dads, living and raising their children in America.

PreOrder Now - Available May 14th
---
"I love that Hair Love is highlighting the relationship between a Black father and daughter. Matthew leads the ranks of new creatives who are telling unique stories of the Black experience. We need this."
- Jordan Peele, Actor & Filmmaker
"[T]his authentic depiction of a loving and whole black family broadens the scope of representation. Positively refreshing." –Kirkus review
"Cherry and Harrison create an unforgettable picture book about the bond between an African American father and his daughter." –Booklist review
"Seeing such a positive representation of black men and their daughters is such a breath of fresh air…The world definitely needs more of this." – TeenVogue.com

"…These viral moments aren't just cute — they're an important moment for representation and encouraging positive paternal moments." – Refinery29
---
Sony Pictures Animation has picked up the short feature film for release later this year. Co-directed by Cherry and Everett Downing, Hair Love raised $300,000 on Kickstarter back in 2017. That's the most any short film, animated or not, has ever achieved on the funding platform.
---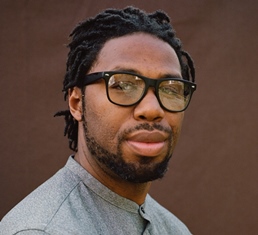 ABOUT THE AUTHOR: Matthew A. Cherry is a former NFL wide receiver turned filmmaker who played for the Jacksonville Jaguars, Cincinnati Bengals, Carolina Panthers and the Baltimore Ravens. In 2007 he retired and moved to LA to pursue a career in entertainment. Now, he directs music videos and short films, including Hair Love, the animated short film on which this book is based. Matthew was named to Paste Magazine's list of Directors To Watch in 2016.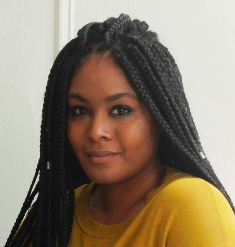 ABOUT THE ILLUSTRATOR: Vashti Harrison is the author-illustrator of the New York Times bestselling picture book Little Leaders: Bold Women in Black History, which is also a NAACP Image Award winner. She earned her BA from the University of Virginia with a double major in Media Studies and Studio Art, and received her MFA in Film and Video from CalArts where she snuck into Animation classes to learn from Disney and Dreamworks legends. There she rekindled a love for drawing and painting. Now, utilizing both skill sets, she is passionate about crafting beautiful stories in both the film and picture book worlds.