All-day education event, featuring Cliove Organics Biolight Natural Color. Learn multiply easy technics how to create the perfect Balayage
About this event
This great education event will bring you back to the awesome energy driving in the beauty industry. We will have different educators performing easy technics how to create the perfect Balayage. Also, you are in for a surprise featuring our Educator master in Updos Jose Miguel as a show bonus.
@clioveorganics @rafaelmontua @ georgettsbeautysalon @josemiguelstyles
Show extras:
-Certifications.
-Raffles and giveaways
-Refreshments.
-Products Purchasing opportunities.
- Lunch boxes are available to purchase throwout the day.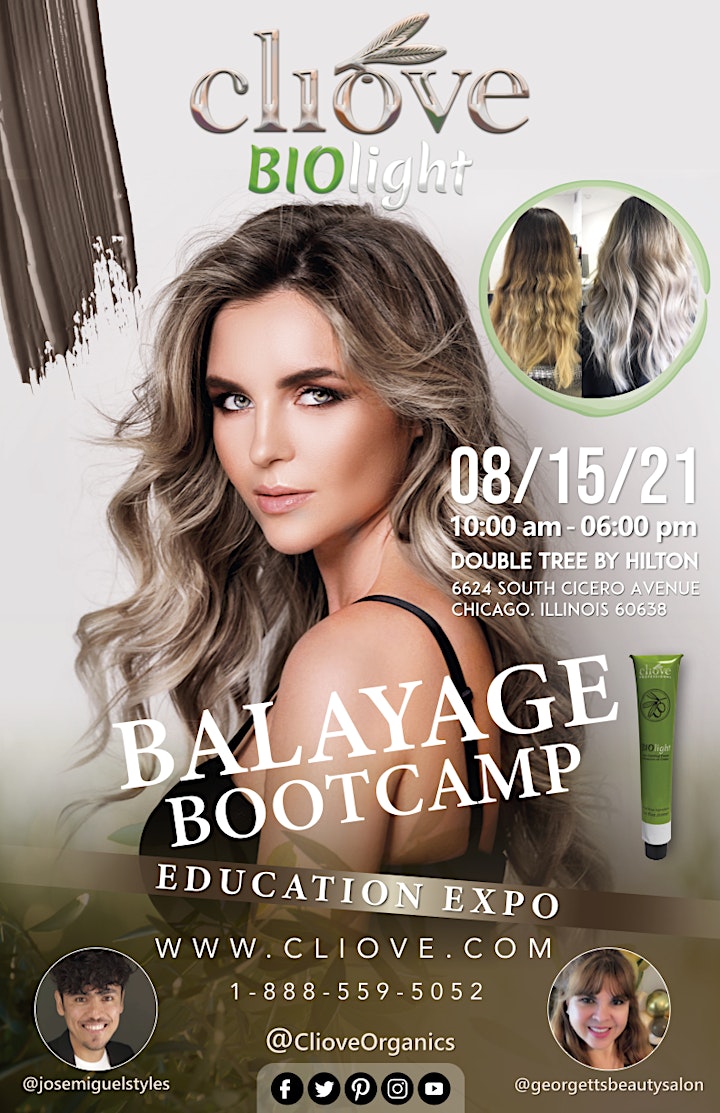 Organizer of Hair Education Expo - Balayage Bootcamp
There is nothing better than using some of nature's gifts to nourish and care for your hair. The wonders of coconut, argan and wheat oils are essential ingredients to professional hair care lines.
Botanical extracts are powerful treatments for healthy hair growth. A part of our commitment is to use the purest natural ingredients. Cliove uses Walnut Leaf, European Chestnut, and Nettle Plant Extracts, each has great benefits for your hair integrity.