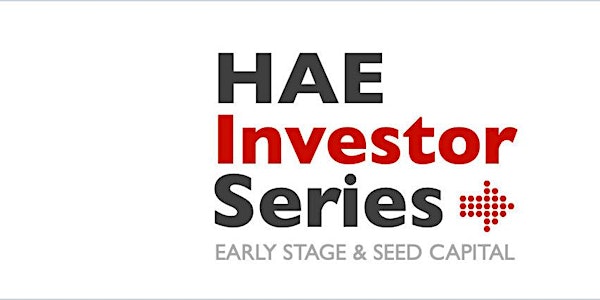 HAE Investor Series: Wan Li Zhu, Fairhaven Capital
An interactive forum for startups focused on early stage & seed stage capital.
About this event
HAE's Investor Series invites a variety of investors for an interactive forum to share what their perspectives on what investors are looking for, funding trends, strategies, insights as well as answer your questions.
Session focus: Early stage & seed stage capital
OH is a live Q&A. Attendees are invited to submit their questions ahead of time.
Space is limited.
Only those with a paid HAE membership can attend Investor Series sessions.
Not a member? Join now
Featured Investor
Wan Li Zhu joined Fairhaven Capital in 2009 and focuses on investments in enterprise software, cyber security, and consumer platforms. He is an active early stage technology startup investor, as a member of the investment team at Fairhaven Capital, and as a founder and Managing Director of MIT Alumni Angels, an investment network that supports MIT-affiliated startups.
Wan Li's primary area of interest is AI-enabled systems applied to improve productivity in enterprise and consumer markets.
Wan Li has a background in software product management, having held leadership roles in product development and marketing at Microsoft in Dynamics CRM, the fastest growing business in the company's history. I have also spent time in online advertising (Google), and in financial services across investment banking (Morgan Stanley), equity trading (NYSE), and IT (Merrill Lynch).
Wan Li is an alumnus of Harvard Business School and MIT.
Fairhaven Capital: fairhavencapital.com
MIT Alumni Angels: mitalumniangels.com
For more information email: info@Harvardae.org
Membership is $49 a year. To join go to: www.Harvardae.org/join
Please note that registration for closes 3 hours prior to the start of the session.