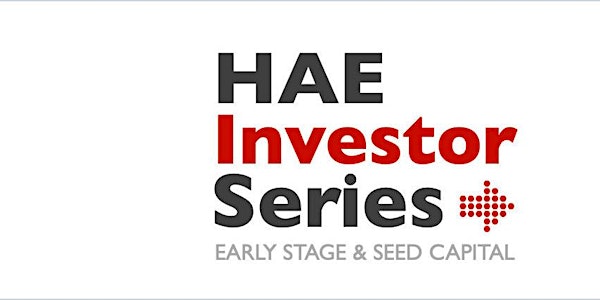 HAE Investor Series: Caty Rea, Highland Capital Partners
An interactive forum for startups focused on early stage & seed stage capital.
About this event
HAE's Investor Series invites a variety of investors for an interactive forum to share what their perspectives on what investors are looking for, funding trends, strategies, insights as well as answer your questions.
Session focus: Early stage & seed stage capital
OH is a live Q&A. Attendees are invited to submit their questions ahead of time.
Space is limited.
Only those with a paid HAE membership can attend Investor Series sessions.
Not a member? Join now
Featured Investor
Caty Rea is a Senior Associate at Highland Capital Partners. The firm is focused on consumer and enterprise technology companies across cyersecurity, commerce, future of work, education, autonomy, fintech, media and more.
While at HBS, Caty was a Venture Fellow with Rough Draft Ventures where she sourced and invested in student-founded startups across Harvard, MIT, and the rest of the Boston-area university ecosystem. Between years at business school, she interned at BBG Ventures, a New York-based seed fund focused on female-founded companies. I've been inspired every day working with founders and feel very fortunate to help founders make their visions a reality here at Highland.
Prior to HBS, Caty spent 3 years in consulting at McKinsey & Company. At McKinsey, She worked across a variety of businesses in the U.S., Taiwan, and Hong Kong, ranging from Finance & Insurance to Automotive to Consumer. Beyond McKinsey, Caty spent time at two early stage startups, PlacePass here in Boston and Homebell in Berlin, Germany.
Caty received her B.A. in Government and Economics at Harvard University.
For more information email: info@Harvardae.org
Membership is $49 a year. To join go to: www.Harvardae.org/join
Please note that registration for closes 3 hours prior to the start of the session.