It's Hacktoberfest 2019! Let's celebrate open source over food, drinks, learning, and great company!
About this event
Event Info
Join CircleCI and Snyk to learn about Hacktoberfest 2019 and network with fellow OSS contributors, plus contributing to CircleCI OSS orbs and securing open source.
Meetup Agenda
6:00 - Check-in & Networking
6:30 - Welcome & Intro to Hacktoberfest
6:35 - Intro to CircleCI and Snyk
6:45 - Hacking
Visit our Hacktoberfest landing page for more info.
What is Hacktoberfest?
Hacktoberfest is a month-long celebration of open source software run by DigitalOcean and DEV. It encourages individuals of all skill levels to engage with open source software by completing four pull requests to a public repository during the month of October. The event is open to everyone in our global community and no contribution is too small — bug fixes and documentation updates are valid ways of participating.
Contributing to CircleCI orbs is one easy way to complete the Hacktoberfest challenge. Orbs are open source, reusable packages of config that can help speed up development and connect your favorite tools to your CI pipeline. At our event, we'll briefly discuss how you can complete the Hacktoberfest challenge by improving an existing orb, how to implement a security component and where to find the best resources to help you do that.
Our friends at Snyk have a special "green" offer that's a bonus for planet Earth and the CircleCI community. The company will plant a tree for every new user who signs up for a free Snyk account here leading up to the Hacktoberfest event we'll be co-hosting with Snyk in late October. Use open source, stay secure, and help make climate positive steps with Snyk! Sign up here.
Can't make it to this event? Hacktoberfest is virtual and open to participants from around the globe.
Rules and prizes
First, sign up on the Hacktoberfest site, registration will open on October 1 and close on October 31. Then, you'll need to make four pull requests during the month of October to qualify for the official limited-edition Hacktoberfest T-shirt. If a maintainer reports your pull request as spam or behavior not in line with the project's code of conduct, you will be ineligible to participate.
To be eligible for a custom CircleCI Hacktoberfest shirt, you must make four pull requests to CircleCI orb repos. Once you've made your four pull requests, tag them with 'orbtoberfest' and fill out our Google form.
Please read the Events Code of Conduct before attending the meetup. Happy hacking!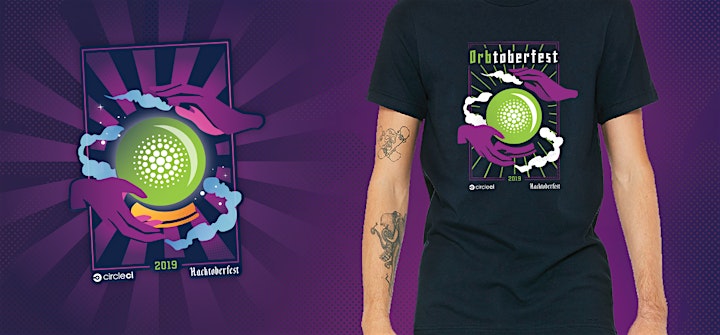 Organizer of Hacktoberfest Open Hack Night in New York
CircleCI's continuous integration and delivery platform helps software teams rapidly release code with confidence by automating the build, test, and deploy process. CircleCI offers a modern software development platform that lets teams ramp quickly, scale easily, and build confidently every day.