Description
Happy Hacktoberfest, NYC!
On October 1st, join DigitalOcean as we officially kick off the 6th annual Hacktoberfest at our headquarters in NYC! Celebrate with DigitalOcean and DEV to get a head start on your 4 pull requests that will qualify you for a custom limited edition t-shirt. This will be a night of learning about and sharing open source projects, engaging with the NYC open source community, and getting into some contributing!
We'll provide the food, drinks, and mentors and you come with your projects, laptops and enthusiasm!
6:30PM - Event Begins: Networking, Food, Drinks, Find a spot to work!
7:00PM - Welcome + Intro by Eddie Zaneski, Manager, Developer Relations at DigitalOcean + Ben Halpern, Creator/Founder/Webmaster of DEV
7:10PM - Open Source Project presentations
7:25PM - Hacking begins!!
9:30PM - Wrap Up
Look out for raffle prizes throughout the night!
*Mentors will be available throughout the night for guidance hence beginners are welcome.
What is Hacktoberfest?
Hacktoberfest (do.co/hacktoberfest) is a month-long celebration of open source software that awards a limited edition T-shirt to participants who open four pull requests (PRs) during the month of October. Hacktoberfest encourages people to contribute to GitHub-hosted open source projects, whether by fixing bugs, creating new features, or updating and writing documentation, throughout the month of October. Contributors can be developers and non-developers. Quality contributions often come from people whom are significantly affected by finding a solution, and yet the whole community reaps the benefits.
Are you working on an Open Source Project open to new contributors?
This is a great opportunity to give an elevator pitch to the community to drive new contributors! To be considered for the pitch, please email hacktoberfestevents@digitalocean.com with your project GitHub link, description, and CONTRIBUTING.md file.
Rules and prizes
First, sign up on the Hacktoberfest site at https://hacktoberfest.digitalocean.com. To qualify for the official limited edition Hacktoberfest shirt, you must register and make four pull requests between October 1-31. Pull requests can be to any public repo on GitHub, not just the ones with issues labeled Hacktoberfest. If a maintainer reports your pull request as spam or behavior not in line with the project's code of conduct, you will be ineligible to participate.
Connect with other Hacktoberfest participants by using #hacktoberfest on your social media platform of choice.
New to DigitalOcean? Receive USD $50 in infrastructure credit at https://do.co/hacktoberfest50.
Please bring a photo ID for check-in at the lobby and read our Events Code of Conduct
---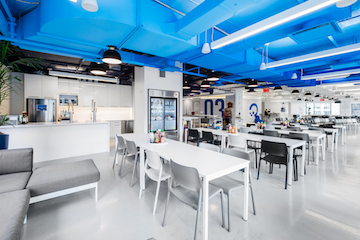 Event Code of Conduct

All attendees, speakers, sponsors and volunteers at events hosted at DigitalOcean Headquarters, or events representing DigitalOcean, are required to agree with the following code of conduct. Organizers and/or DigitalOcean staff will enforce this code throughout the event. We are expecting cooperation from all participants to help ensure a safe environment for everybody.

The Quick Version

DigitalOcean is dedicated to providing a harassment-free event experience for everyone, regardless of gender, gender identity and expression, age, sexual orientation, disability, physical appearance, body size, race, ethnicity, religion (or lack thereof), or technology choices. We do not tolerate harassment of event participants in any form. Sexual language and imagery is not appropriate for any event venue, including talks, workshops, parties, Twitter and other online media. Event participants violating these rules may be sanctioned or expelled from the event without a refund at the discretion of the event organizers or DigitalOcean employees.

The Less Quick Version

Harassment includes offensive verbal comments related to gender, gender identity and expression, age, sexual orientation, disability, physical appearance, body size, race, ethnicity, religion, technology choices, sexual images in public spaces, deliberate intimidation, stalking, following, harassing photography or recording, sustained disruption of talks or other events, inappropriate physical contact, and unwelcome sexual attention.

Participants asked to stop any harassing behavior are expected to comply immediately.

Sponsors are also subject to the anti-harassment policy. In particular, sponsors should not use sexualized images, activities, or other material. Sponsor staff (including volunteers) should not use sexualised clothing/uniforms/costumes, or otherwise create a sexualized environment.

If a participant engages in harassing behavior, the event organizers or DigitalOcean staff may take any action they deem appropriate, including warning the offender or expulsion from the event with no refund.

If you are being harassed, notice that someone else is being harassed, or have any other concerns, please contact a member of DigitalOcean or event staff immediately.

DigitalOcean staff will be happy to help participants contact venue security or local law enforcement, provide escorts, or otherwise assist those experiencing harassment to feel safe for the duration of the event. We value your attendance. We expect participants to follow these rules at all DigitalOcean related event venues.
Organizer of Hacktoberfest 2019 Official Kick-Off Celebration
DigitalOcean is the world's fastest growing cloud computing platform built for developers. Our mission is simple: we're passionate about making complex infrastructure simple and delighting our customers with a seamless experience that brings them joy. New users can easily deploy a blazing fast cloud server with an intuitive control panel interface, or on a larger scale with the company's straightforward API.