#HackMtl - Arts Numériques
Date and time
Saturday, May 24, 2014 · 8:30am - 8:30pm EDT
Location
Maison Notman 51 Sherbrooke West Montreal, QC H2X 1X2 Canada
Refund Policy
Contact the organizer to request a refund.
Description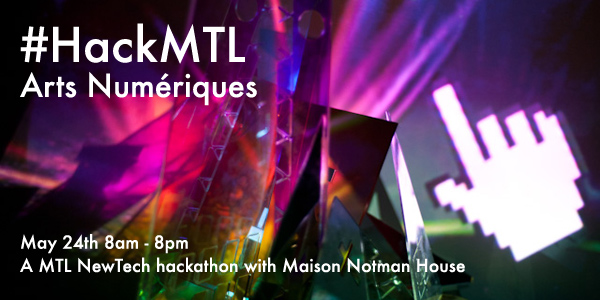 Un hackathon est un événement où des programmeurs et d'autres comme des designers collaborent de façon intensive sur des projets logiciels. Quelques fois, il y a aussi une composante hardware aussi. Les hackathons peuvent être à but éducatifs ou bien à but social, mais le but est toujours de créer des logiciels utilisables.
#hackmtl Arts Numériques : un hackathon centré sur les arts
Le Samedi 24 Mai, MTL NewTec et la maison notman s'associent pour mettre ensemble des programmeurs et des artistes ensemble pour fêter la créativité numérique, dans le cadre de la saison Printemps Numériques de Montréal.
Un hackathon débutera de 8.30 du matin pour finir à 6 heures du soir, avec les participants et participantes mis au défi de se mettre en équipe et de créer de nouvelles applications et nouveaux outils pour les arts numériques et créativité. Pouvez-vous imaginer et construire un nouveau instrument de musique avec un peu de programmation et un Arduino? Pourquoi pas une application mobile de photographie? Ou encore une application pour des designers de mode ? Les participants seront aussi invités à réfléchir sur l'accessibilité et la distribution des oeuvres produits par les outils. Pouvez-vous atteindre des personnes ailleurs dans le monde, peuvent-ils eux aussi utiliser l'outil artistique que vous avez créé?
Des hackathons similaires ont été organisés dans d'autres ville dans le monde comme Berlin mais c'est la premire fois qu'un tel événement de ce type est organisé à Montréal. Nous nous attendons à tous types de projets, puisque nous tenons à mettre ensemble des communautés qui viennent d'horizons différents.
Nous invitons aussi les Montréalais et toutes et tous interessé(e) par le sujet à venir à un BBQ populaire dans l'après-midi. Vous pouvez prendre un ticket "Visiteur" et nous rejoindre à midi, et peut-être vous serez un des chanceux à visiter la Maison Notman. Venez voir les démos des applications et des projets vers 6heures. Les gagnants seront invités à présenter dans l'édition de Juin de MTL NewTech et le montrer à des centaines de Montréalais.
A hackathon is an event in which computer programmers and others such as designers collaborate intensively on software projects. Occasionally, there is a hardware component as well. Hackathons can be intended for educational or social purposes, although the goal is to create usable software.

#hackmtl Arts Digitaux : a hackathon on digital arts
Saturday May 24th, MTL NewTech and Notman House are partnering to get together programmers, artists, and entrepreneurs to celebrate digital creativity, during Montreal's Printemps Numerique.
A hackathon will take place from 8.30am to 6pm, with participants challenged to team up and create new applications and new tools for digital arts and digital creativity. Can you program a new music instrument? What about new tools for photographers? Can you work with a fashion designer and find new ways to design clothing with a mobile app? Participants will also be invited to think about accessibility and distribution of the works produced by the tools. How can you reach other people from other parts of the world, and can they also use the art tool you just created?
Similar hackathon events have been organized in cities such as Berlin but it's the first time in history that a hackathon of this kind is brought in Montreal. We're expecting magic happen as we get together various communities from different fields of work.
We are also inviting Montréalers and anyone interested in the topic to join us for a popular BBQ in the afternoon. Get a Visitor ticket and join us around noon, and perhaps you'll be one of the lucky ones to get a visit of Notman House. Come see the demos of the apps and creative tools at 6pm. Winning teams will be invited to present in the June edition of MTL NewTech and showcase it to hundreds of Montréalers.
Schedule
Here's our schedule:
8:30am Come early for breakfast with tasty bagels. We will have 30mn to pitch around ideas and put together teams

9:00am Hacking time!

Noon : BBQ organized by Notman House. Visit Notman House

6:00pm Presentation time

8:00pm Wrap-up
Judges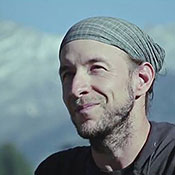 Eric Paré is a visual artist / developer based in Montreal. He is known for his unique style of combining bullet-time, light-painting and stop-motion techniques. His project LightSpin has been featured on major TV channels and websites (MTV, Prosieben, PetaPixel, Vice) and some film festivals around the globe. He is curently working with his team on near real-time raw-quality shooting using 32 cameras on a circular rig for upcoming projects involving contemporary dancers.
David Dufresne is the CEO of Bandzoogle, a platform that 20,000+ bands and musicians use to design and maintain their websites, online stores and mailing lists. Prior to Bandzoogle, David worked for 8 years as a VC investor.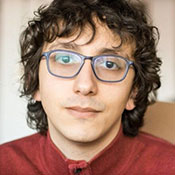 Originally from Lebanon, Nadim Kobeissi is a programmer and cryptography enthusiast whose work focuses on making encryption more accessible to people around the world. Nadim created Cryptocat, one of the world's most popular encrypted chat solutions and a gold standard for easy-to-use private chat. Nadim is a member of the W3C's Web Cryptography Working Group and holds a double degree from Concordia University in Montreal. Currently, he acts as cryptography engineer at eQualitie for their DDoS mitigation platform.
Location
#hackmtl will be hosted by Maison Notman House, home of the web
Sponsors
Thanks to Maison Notman House, home of the web, for hosting this hackathon!

We are currently looking for sponsors to cover food // coffe costs
Organization
Questions? Please tweet @heri or @mtlnewtech
About the organizer
MTL NewTech represents professionals from all part of the Montreal startups community. In 5 years, it has gathered hundreds of startups and thousands of entrepreneurs and engineers to support new technology startups.