Description
About this workshop
Even in a booming startup market, raising your first round of capital is harder than it looks: less than 5% of startups successfully raise their seed round. Further, founders often "screw it up" by doing it wrong or running an unfocused raise.
Takeways
In this workshop you'll learn:
Build a focused target investor list
Reach out to and pitch investors
Run a streamlined process designed to increase your odds of success
Nathan will take us through his successful seed round, chock full of fresh funding hacks and war stories.
About the instructor - Nathan Beckord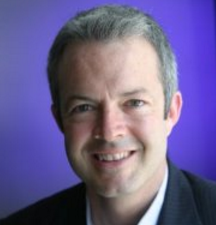 I help startups with strategy, finance, BD, and venture / exit issues. I've been described as "wingman to startup CEOs" and as "Biz Dev / CFO to go." I like pitching deals, solving problems and getting things done. I'm now productizing this work in a new startup called Foundersuite.
I mainly work with early stage Internet, B2B software, mobile, and consumer product startups, and I have a strong interest in platforms, markets, and networks. I've worked with several cool crowdfunding companies, such as Kickstarter and Appbackr.
Other notable clients include Clicker, Zerply, LaunchRock and Autonet Mobile. I'm currently on the Advisory Boards of five startups, where I help shape strategy and make intros to investors, partners, and acquirers.
Earlier in my career, I started two companies, an early web catalog provider and a clinical trial software company. I also worked in finance and investment banking, and was involved in three technology IPOs and nearly 40 acquisitions.
I put together various startup events; my current projects are FundingV2.com, StartupBD.com and StartupExits.com. I also teach classes at General Assembly on raising capital. Previously, with Pivotal Labs, I produced the ProjectStartup series.
---
No Refund
Do you have questions about the event or are you thinking about joining our awesome community? Email me