Description
In many traditions, breathing is an essential consciousness hack, enabling control over the mind through the body. But how exactly is that accomplished? And how can technology facilitate this age-old tradition?
At this month's Consciousness Hacking speaker meetup, Professor and Zen Priest, Ken Kushner, will share with us his story of learning to 'hack the hara.' Hara is the Japanese word for the lower abdomen, and is viewed as the seat of ki (chi, vital energy). In Kushner's tradition of Zen, practitioners learn to control the mind through the body; and, the key to this is the hara. He believes that the changes in consciousness associated with Zen—particularly samadhi—are enabled by hara breathing and that the hara is the intersection of the physical, psychological, and spiritual aspects of the human experience.
Kushner has studied Zen for 40 years, at first struggling with the concept of the hara and how to breathe with and connect to his hara. It took Kushner years to master, and now, he wants to make hara breathing -- and, thus, the Zen experience -- easier to learn and accessible to more people; to hack hara development, if you will.
Kushner created an analogue biofeedback device, the HaraMeter®, that makes it easier for beginners to learn hara breathing and to deepen it once they have acquired it. Kushner is now creating a digital version of the HaraMeter®, which has numerous advantages over the analogue model.
In this talk, Kushner will:
Share his personal story of hacking the hara

Overview the concept of hara from physical, psychological, and spiritual perspectives

Teach basic hara development exercises

Demonstrate the analogue HaraMeter® and describe the development of the digital version of the device
Be prepared to breathe!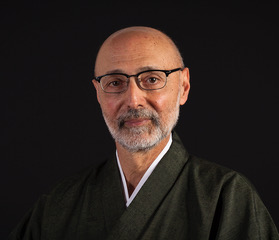 About our speaker:
Kenneth Setsuzan Kushner is a priest and Zen Master in the Chozen-ji lineage of Rinzai Zen. He also holds the teaching rank of Kyoshi in the Chozen-ji School of Kyudo ("Zen Archery"). Ken founded the Chozen-ji Betusuin/International Zen Dojo of Wisconsin in 1982 and is the principal instructor in its Madison Dojo. He is also a member of the Board of Directors of the Institute for Zen Leadership. He is the author of the book, One Arrow, One Life: Zen, Archery and Enlightenment and is the co-author of Zen Kyudo. Ken received his Ph.D. in clinical psychology from the University of Michigan and is a professor in the University of Wisconsin Department of Family Medicine and Community Health.
In recent years, Ken has focused on the Japanese concept of hara, particularly on hara breathing exercises and the development of a digital version of the HaraMeter®, a biofeedback device designed to accelerate the acquisition of hara breathing. His goal is to make hara a household term in the West.
Schedule:
6:30: Check in, snacks
6:45: Structured schmoozing
6:55: Event intro and meditation
7:00: Ken Kushner

7:50: Break
8:00: Break-out Sessions (small group discussion)

9:00: Break-out Recap

9:15: Closing meditation
About our venue:
ECO-SYSTM is a dynamic community of creative professionals, startups, and freelancers, founded on the idea that entertainment, creativity and business can come together to offer a truly unique work experience for Bay Area professionals. Check out membership plans here: http://eco-systm.com/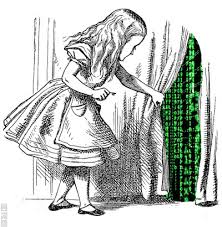 WANT FREE ADMISSION??
Members get free admission to one CH event per month! Membership is $10 per month and supports the Consciousness Hacking organization. Also, if you pay for a year upfront, we'll give you two months (that's two events) for free! Become a member here: https://opencollective.com/chsf
Current members: Please register using the discount code emailed to you!
Do you love Consciousness Hacking?
Do you want to volunteer, or contribute in some way? We would LOVE your support :) If you're interested, please email Valerie at valerie@cohack.life. We're particularly looking for graphic designers....
No one will be turned away for lack of funds. Please email Valerie if you need financial support: valerie@cohack.life
Photographs and video containing your image may be published by Consciousness Hacking without explicit permission.