When and where
Location
Google Fiber Space (Fri & Sun) / Kauffman Labs (Sat) 1814 Westport Rd Kansas City, MO 64111
Description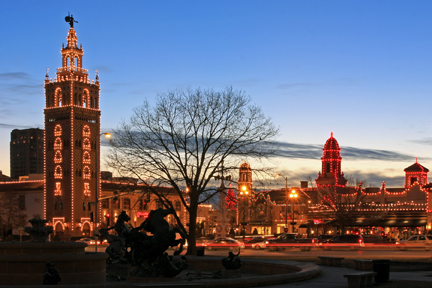 The future is here in Kansas City, home of broadband and barbecue. Help define the future at Hacking the Gigabit City, March 22-24th in Kansas City!
Gigabit networks just might be to the 21st century what railroads, electricity, highways, and telephones were to the 20th: a foundation for new generations of entrepreneurs and makers to create immense value.
With superfast internet like Google Fiber rolling out in Kansas City (and in communities like Chattanooga, TN) startups, social enterprises and makers have an enormous opportunity to build the future on broadband that's up to 100 times faster than the typical home connection.
This gives us the opportunity to ask—and answer—some important questions:
How will people of all ages use this new infrastructure to live, learn, and make?
How might the typical internet experience become richer than it is today?
How will the network change the way we interact with people, businesses, government, and institutions?
What are the new opportunities in connected learning, healthcare, and other industries?
What are the next big opportunities for entrepreneurs?
Let's get hacking
Join Mozilla, the Kauffman Foundation, US Ignite, KC Digital Drive and a crew of future-forward technologists at the Google Fiber Space in KC. You'll spend the weekend brainstorming and creating innovative uses of Kansas City's mind-bendingly-fast Internet.
For 54 hours, we'll dream, build and hack apps from the near future.
This is not a spectator sport, so plan to get hands-on and make something. If you plan, build or design for the web, we want you!
How will it work?
This a participatory event focused on making and doing. We want code, minimum viable products and services, and compelling designs—not just good ideas. (In other words, this is a hackathon, not a talkathon!)
Before the event, we'll hold some conference calls to introduce you to fellow participants.
On the evening of Friday, March 22nd, we'll kick off with dinner, drinks, and rapid-fire project pitches @ the Google Fiber Event Space. Then we'll form teams for the weekend.
The next two days are fully focused on design, creating, making, building.

By Sunday night, we'll be ready to demo what we've made, celebrate our collective creative genius, and make plans to join forces again.
Come and eat authentic Kansas City BBQ. Share and learn from some talented hackers. Ship something cool. Show us how your app works better in a gigabit world.
Apply for support for your app
The work you do over this weekend could evolve into a submission to the Mozilla Ignite Challenge, which on April 3 will award $250,000 of seed money and mentorship to help the most promising projects get off the ground.
Apply for travel scholarship
We're offering travel scholarships to a select group of hackers. If you're an out-of-towner who wants to come and hack on KC's gigabit network, all-expenses-paid, please apply here. UPDATE: Applications are closed. Thanks to those who applied!

Get involved, now!
If you're interested in participating, register for the event ASAP
. Space is limited, so sign up early!
But there's no reason to wait until the event to start your revolution. You can start forming teams and articulating ideas right now:
Finally, be forewarned: The slowest speeds people will tolerate are the fastest they've experienced. You may not want to leave. So, welcome to Kansas City!