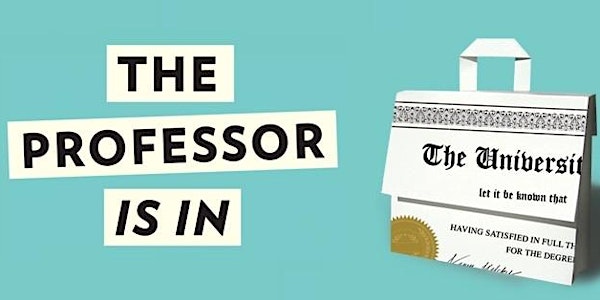 Hacking the Academic Job Market with Karen Kelsky
When and where
Location
Emerson Hall, Room 105 25 Quincy Street Cambridge, MA 02138
Description
HACKING THE ACADEMIC JOB MARKET with Karen Kelsky
Come hear expert academic job search advice from Dr. Karen Kelsky, The Professor of "The Professor is In" fame. Dr. Karen will cover the basic advice every tenure track job seeker needs to know, including how searches are run, creating a competitive record, writing effective job documents, making the initial cut, the five-year plan to establishing tenurability, the key to successful interviewing, mastering campus visits, and more. Includes advice on using the graduate school years to lay a foundation for the job search. Dr. Karen will provide examples of common job seeker pitfalls, and both effective and ineffective job application and interview verbiage.
Dr. Karen will be signing and selling her book, "The Professor is In" immediately following her presentation.
This event is open to all Harvard graduate students and Harvard postdocs. The information will be most relevant to those in the humanities and social sciences, but scholars in all disciplines will benefit!