Description
Title: Hacking HR through Positive Psychology
In less than a decade, positive psychology has caught the attention not only of the academic community but also the world's largest corporations. If you've been hearing the term "positive psychology" thrown around a lot, but you're not quite sure what it is, come join us at this Hacking HR session
Positive Psychology is the latest breakthrough to manage people by looking at the strength and positive of human potential. It's the scientific study of what makes life most worth living.
We believe HR has the unique opportunity to leverage happiness and be at the heart of the positive workplace of the future. The future is happening now. And the future of HR is nothing less than fantastic.
Hacking HR Forum Kuala Lumpur will be a dinner networking evening of inspiring conversations and meeting with like-minded professionals. We will explore topics like happiness at the workplace, appreciative inquiry, SOAR planning, strength based leadership, growth mindset and many more.
Discuss. Network. Get Inspired
Invited HR practitioners and Consultants will share their real life experience in their application of positive psychology at work.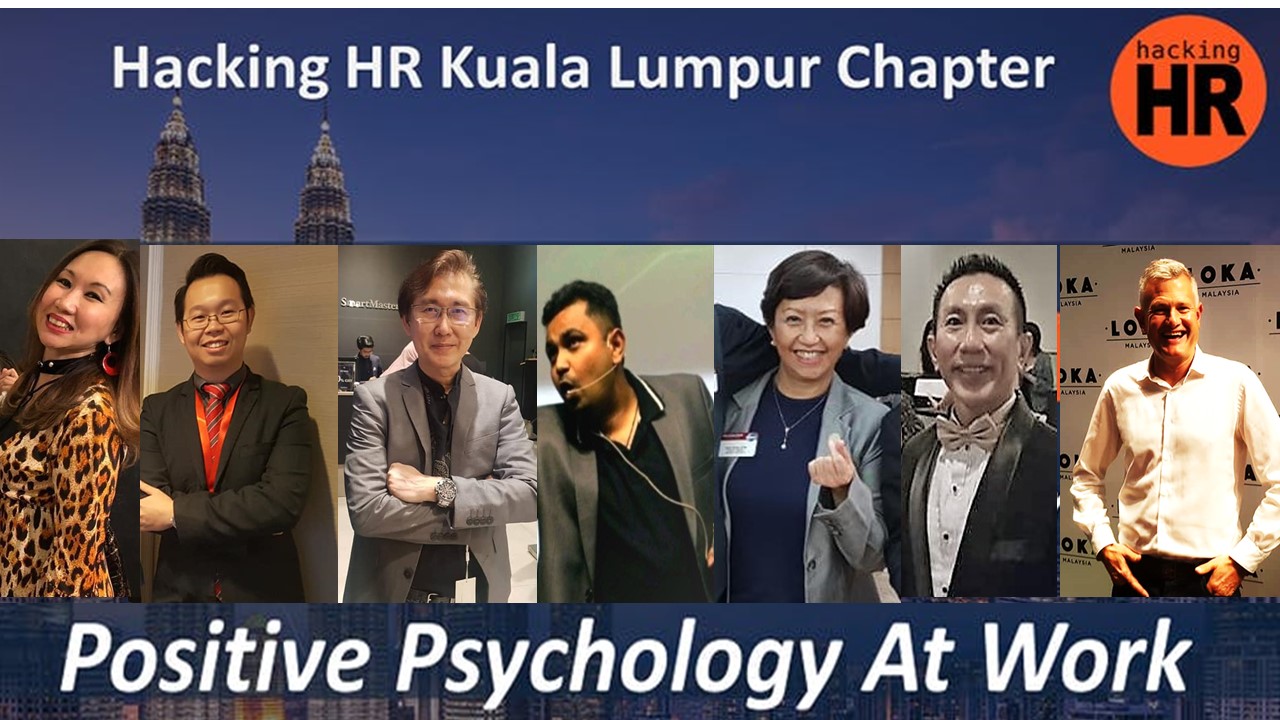 Speakers
1. Grace Chan, Senior GM of HR, Berjaya Corporation Berhad: Positive Leadership
2. Nadiah Tan Abdullah, CHRO, SP Setia: Resilience
3. Lim Chee Gay, Senior HR Director, Teledirect Telecommunication- Special Topic: HR is Business
4. Sunil Hasmukharay, President of MapTac, Chief Strategist of HC Consultants Group: Ikigai
5. James McCulloch, Director of Leadership, Inspire Group: Growth Mindset
6 Leo Lee, CEO, TraitQuest: Put Your Strengths at Work
7. Laurence Yap, Asst GM of HR, Berjaya Corporation Berhad: Appreciative Inquiry
Meal: Dinner is provided. Start serving at 6.45 PM
Emcee of the Day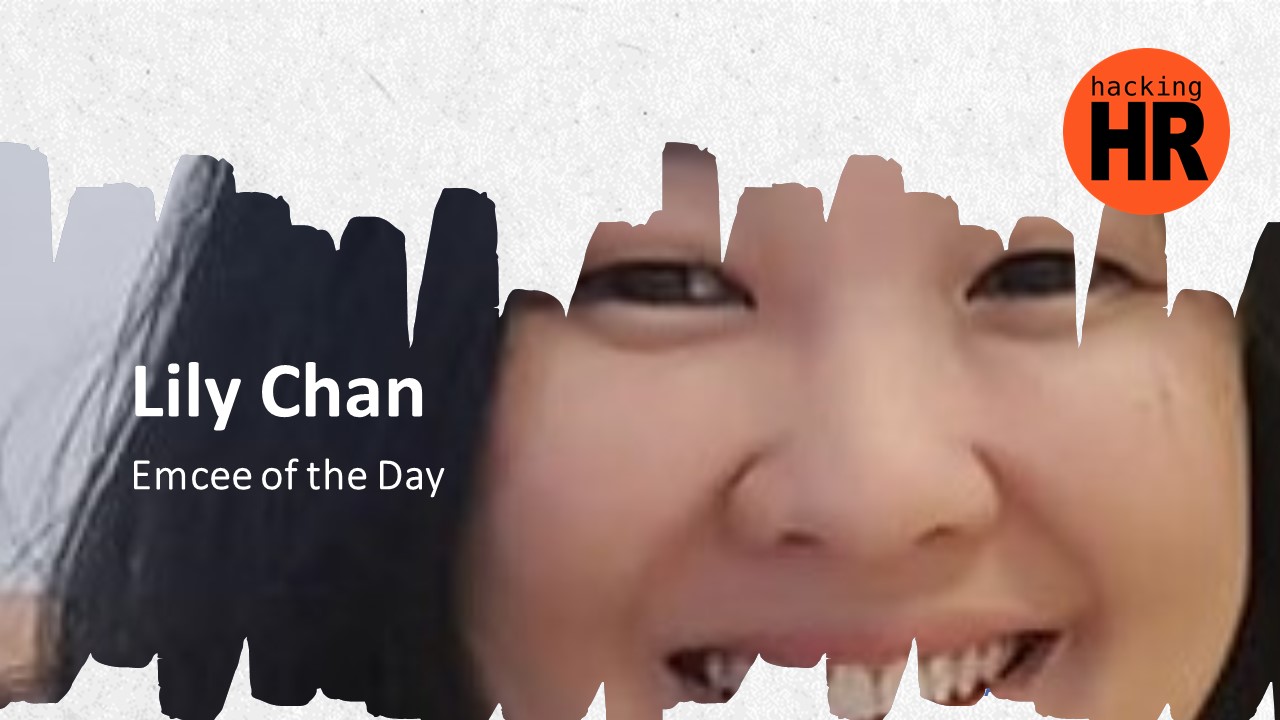 Event Venue: Teledirect Telecomnmerce
Direction
The venue address is Teledirect Telecommerce Malaysia Level 19, NU Tower 2 KL Sentral, Kuala Lumpur
For those who are driving :
1. Get yo Aloft Hotel, make a turn to park in Menara Tower 2, NuSentral.
2. Get to G floor. Walk out of the carpark lift.
3.Turn left to get to the lobby of Menara Tower 2.
4. At the lobby, getvto the lift. Press "19" to get to the 19th Floor.
5.You arrive Teledirect and we welcoming you there
For those who are opting LRT/MRT/KTM/Monorail for public transport:
1. Head to Level G of Parkson, Nu Sentral.
2. Enter into the Ladies Department.
3. Head towards the other end to find the end exit and identify signboard showing NuTower 2

4. You will then see Aloft on the right and NuTower 2 is on your left
5. Access into NuTower 2 and head to Lobby. Select 19th Floor
P.S : If you're lost in Parkson, kindly seek out the nearest promoters. They will show you the way to NuTower 2 entrance from within Parkson.
Kindly contact us if you need further clarification
Leo Lee 01022228407 Laurence Yap 0162080096 Lily Chan 0124443878 Sunil Hasmukharay 0129585357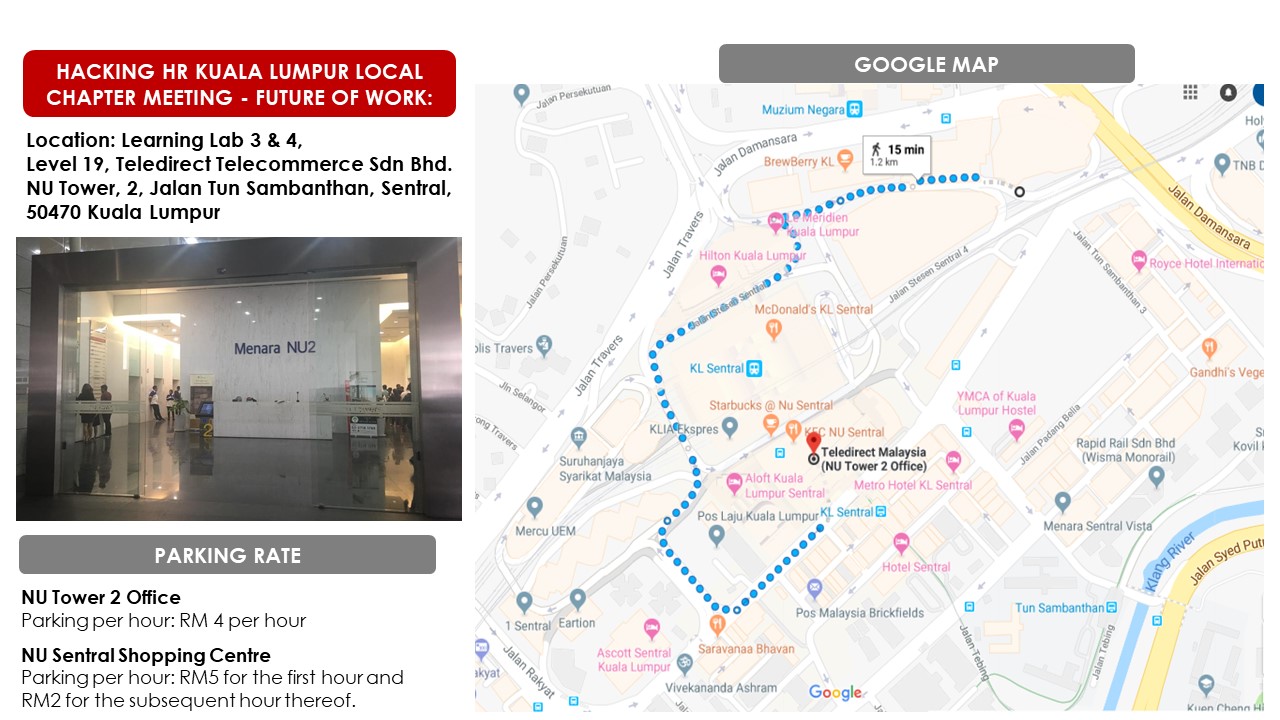 Agenda
630 PM - 800 PM – Gossip over Dinner
800 PM – 10.15 PM – Intensive Sharing, Learning and Laughing
Contact
Leo Lee 01022228407
Laurence Yap 0162080096
Lily Chan 0124443878
Sunil Hasmukharay 0129585357