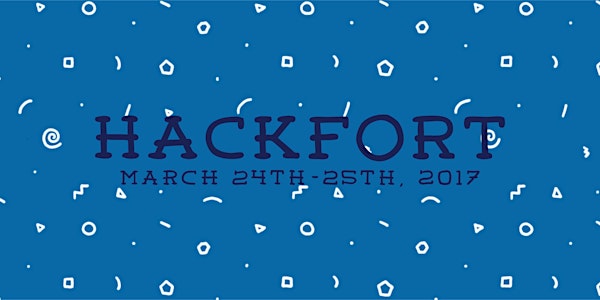 Hackfort 2017
When and where
Location
Jack's Urban Meeting Place 1000 West Myrtle Street Boise, ID 83702
Description
Hackfort is a digital humanities conference focusing on independent creators and innovators in tech. The goal of Hackfort is to bring those passionate about tech culture together in one place to trade new ideas and experiences.
This year at Hackfort, we have a two types of schedule events: large audience keynotes/demos/panel discussions and small group talks/activities. A $30 Hackfort badges gets priority entry to large groups, and an opportunity to pre-register for small groups. Hackfort badges will get priority entry to small groups (even without a pre-registration) if there is space available. A Treefort wristband holder is welcome to walk-up to any Hackfort event and see if there is space, but is guaranteed a spot.
For more info on our small group sessions click here.
Nate Silver & FiveThirtyEight
Ann Lemay, Ubisoft Montreal
Alex Hackford, PlayStation
Agatha Yu, Oculus
Eric Barone, Stardew Valley
Britnee Foreman, Next Big Sound at Pandora
Devolver Digital
Brian McLean, LAIKA
Shannon Norrell/HP Inc., Office of the CTO / VR Evangelist
Sabrina Jacques, Ubisoft
AR/VR Immerse-a-thon
Laika's Kubo and the Two Strings
Paul Reynolds, Vertex Labs
Michna (Ghostly International)
Cory Davis, Tangentleman
Marianna Budnikova, Microsoft
Marshall Simmonds, Define Media Group, Inc.
Robin Arnott, creator of SoundSelf
VYNYL and Phoenix Fire Games
Ian Harris, President & CEO, Vynyl
Toiya Finley
Michael Wilson, Ponywolf
Hardware Hack w/ Tristan Andreas
Don Winiecki, ANA
Brooke Lacey, Tech Savvy
David Ultis, Citizen Scientific Workshop
Nick Grove, unBound, Meridian Library
BoiseLAN
Citizen Scientific Workshop
STEMbusUSA
Chickadees - FIRST Robotics Team 5871
Maker Space Panel
Glen Colby, Healthwise Inc.
Scott Meyer, Mutated Software
Hackfort Kick-off Party
Hackfort Expo Hall
Michael Robinson