HACKFit Boston 2013

Friday, September 20, 2013 at 5:00 PM

-

Sunday, September 22, 2013 at 6:00 PM (EDT)
Event Details
Hack. Sweat. Launch a startup. All in 48 hours.
Who the hell mixes a 7am yoga workout, startup challenges, 50 foot climbing walls, and fresh food - all into a fitness technology hackathon?

We do.
150 Aspiring Entrepreneurs
15 Expert Coaches
7 Electric Exercise Sessions
6 Healthy Meals
2 Inspiring Venues
1 HACKFit Champion
HACKFit Boston is the FIRST EVER startup event held in a workspace where physicality truly inspires innovation!
HACKFit competitions turn e

arly stage fitness-tech concepts into viable businesses. From hacking the latest fitness devices and APIs to pitching infront of investors, we provide the resources for HACKFitters to change the world. But it doesn't stop there. HACKFit events are supercharged with group exercise sessions that inspire fun, creativity, and comaraderie.

HACKFit is a way of life. Imagine running everyday with your cofounders, or launching a company based on a common love for hiking. Getting away from the computer and exercising is one of the best ways to refresh your brain and inspire creativity. HACKFitters launch successful startups because they believe in a healthy balance of work, play, and activity.
VENUE LOCATION:
Unleashing the full potential of startup teams and fueling innovation is a critical component of the HACKFit experience. Therefore, we strategically partner with world-class organizations to build an ecosystem where technology and physicality empower entrepreneurs to change the world.
We couldn't be more excited to be hosting the event jointly between Microsoft NERD and Brooklyn Boulders Somerville - two leaders in collaborative and entrepreneurial work environments. Teams will have the option of hacking at either location depending on preferences and work style. Prepare yourself for a new kind of hacking experience.
KEYNOTE SPEAKER:

JUDGES & COACHES: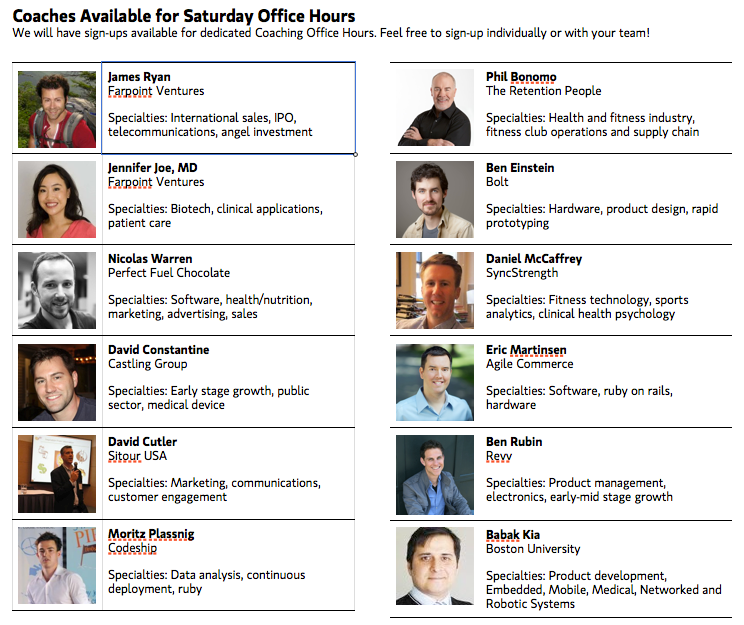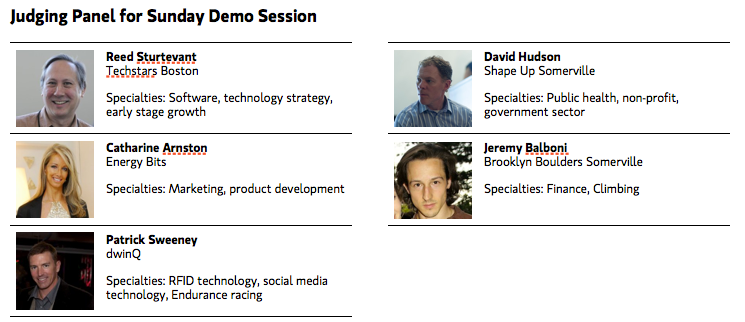 SCHEDULE OVERVIEW: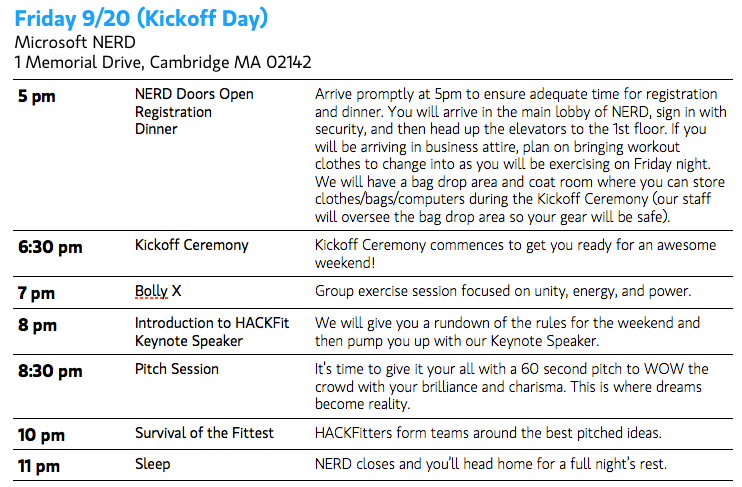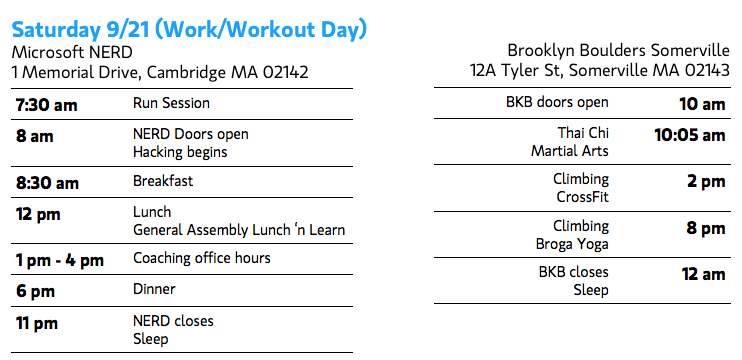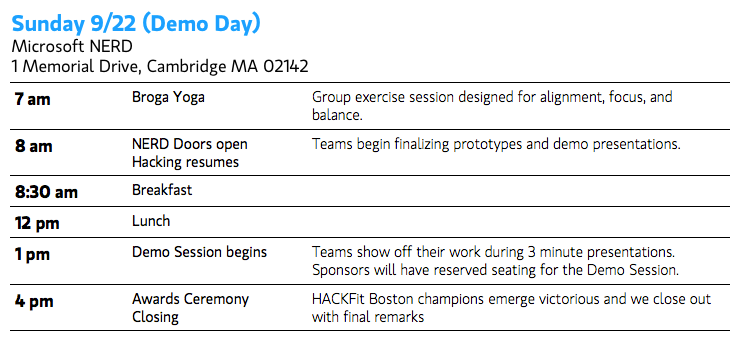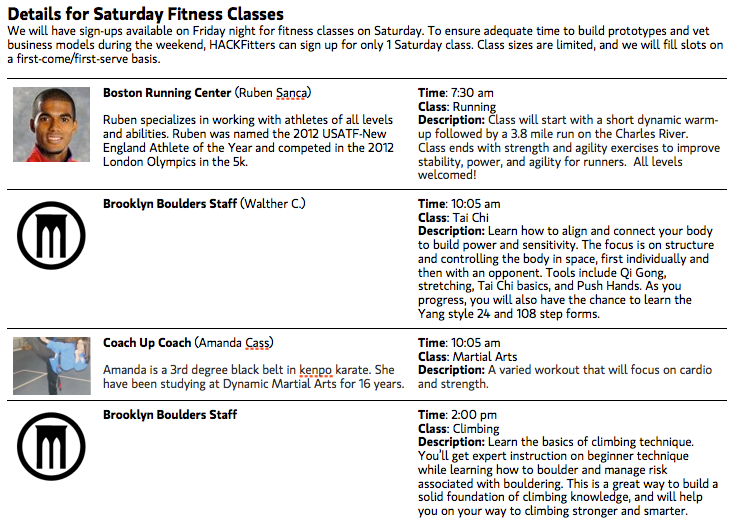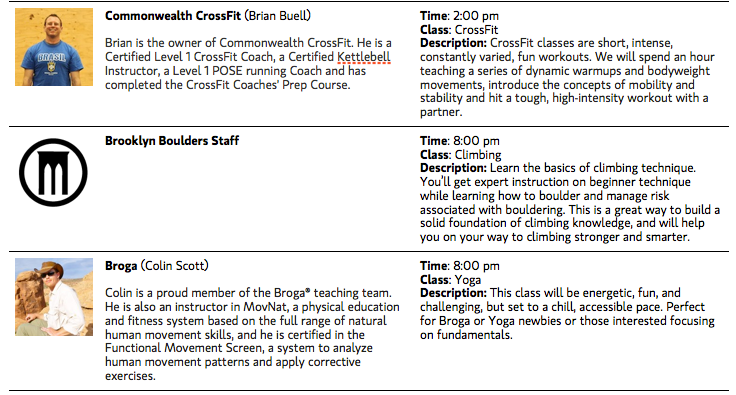 PRIZES & PERKS:

We hook you up with a high quality tech shirt that you'll be proud to rock at work or the gym.
6 HEALTHY meals and unlimited power snacks!
7 Instructor Led Exercise Classes including Climbing, Martial Arts, Yoga, and more.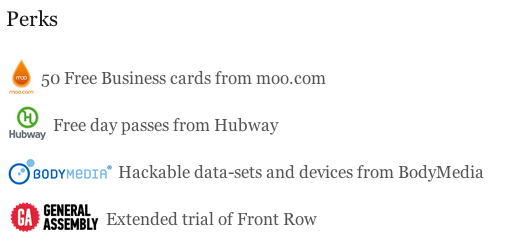 FACTS ABOUT HACKFIT EVENTS:

Fact 1: HACKFitters Are F*cking Epic
HACKFit events are designed to challenge both your mind and body. It doesn't matter if you're in-shape, out-of-shape, or somewhere in between – if you are passionate about physical health, desire to overcome great challenges, and love technology – HACKFit is for you. We believe in a culture where work, play, and activity are one-in-the-same, and we help aspiring entrepreneurs launch new ventures with this as their core value. Our events are designed only for truly exceptional all-around people, not for those who believe slugging down energy drinks, coffee, and pizza is a sustainable way to live. 
Fact 2: HACKFit Events Are About Balance
Entrepreneurship requires hard work and dedication. Sitting in front of a computer for 12+ hours per day is just not healthy or productive. In addition to cranking code, building hardware, and vetting business models, HACKFitters take the time to get up and move during our physical challenges and group exercise classes. Not only will you have a great workout, but you will form closer bonds with your teammates and the 150-200 other HACKFitters in attendance at each event. As hardcore as our competitions are, HACKFit is about infusing work with fun, play, and activity. So please don't show up without a sense of humor and camaraderie. 
Fact 3: You Cannot Complete HACKFit Alone
Few startups have been founded as a one-person team. HACKFit events are a way to get to know other entrepreneurs/techies, bond over shared interests, and turn ideas into reality. After all, to succeed as a startup, you'll need teammates to pick you up when your spirits dip and to give you a boost when the going gets tough. Together, we are capable of building game-changing technologies to be utilized in fitness, sport, and activity that will have a profound impact upon the physical health and happiness of our communities and the world.
Please see our website for additional event information as well as our FAQ page!
HACKFit Sponsors:
Unleashing the full potential of startup teams and fueling innovation is a critical component of the HACKFit experience. We strategically partner with world-class organizations to build an ecosystem where technology and physicality empower entrepreneurs to change the world.
Legendary Sponsors

Brooklyn Boulders Somerville is a hybrid climbing facility built on the premise that physicality stimulates innovation and creativity.
Microsoft NERD was founded with the recognition that the greater Boston area is home to the world's leading universities, cutting edge technology, biotech and healthcare companies as well as a vibrant investment and startup community.
Withings creates smart products and apps to take care of yourself and your loved ones in a new and easy way.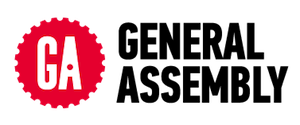 General Assembly transforms thinkers into creators through education and opportunities in technology, business, and design.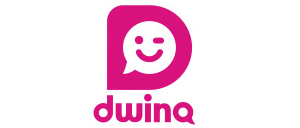 dwinQ is revolutionizing how we interact at events with our Social Media Operating System. The platform enables guests to connect to their social networks simply by being present. 
Heroic Sponsors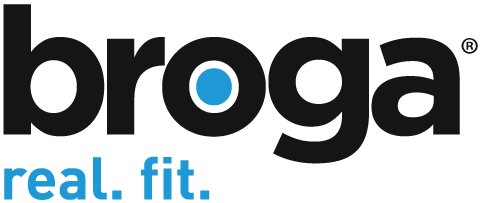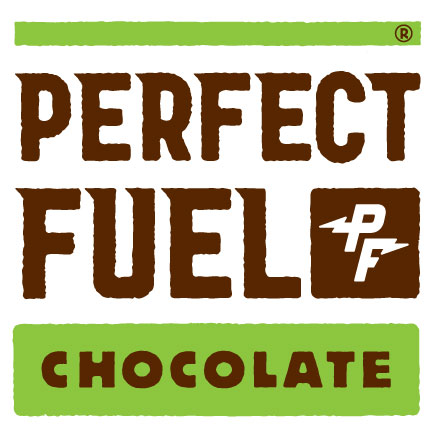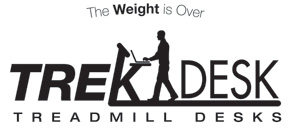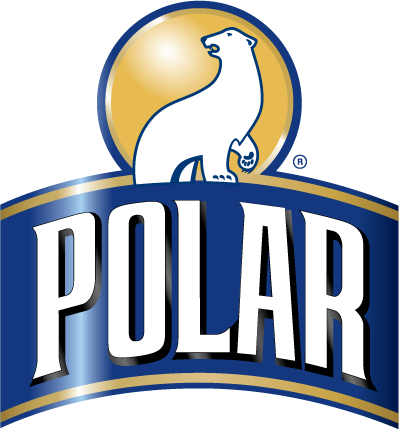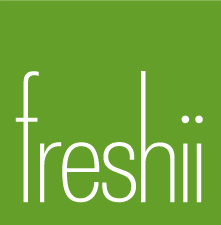 Bold Sponsors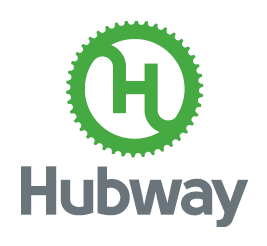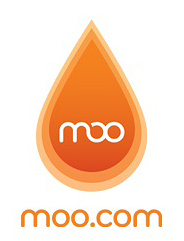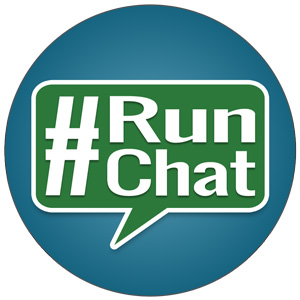 When & Where

Microsoft NERD & BKB Somerville
1 Memorial Dr
Cambridge, MA 02142


Friday, September 20, 2013 at 5:00 PM

-

Sunday, September 22, 2013 at 6:00 PM (EDT)
Add to my calendar
Organizer
Our Startup Events are weekend long competitions lasting about 48 hours, where 150-200 entrepreneurs create health, fitness, and sport technologies. Regardless if you're a seasoned programmer, fitness buff, or marketing maven, we will test your physicality and mental grit. Hackfitters not only bond through dynamic exercise challenges, but create functional apps, websites, and hardware devices, in just one weekend. It's the stuff of legends.