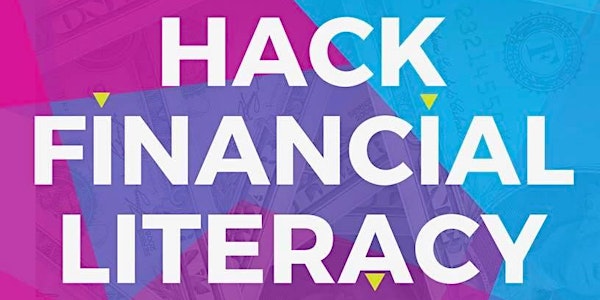 #HackFinLit | Impact House + Fidelity Investments
When and where
Location
Fidelity Investments 2 Destiny Way Westlake, TX 76262
Description
Impact House + Fidelity Investments Team Up to Hack Financial Literacy
Creating innovative solutions to challenges in under-resourced communities
Dallas, TX, June 15, 2018 — Impact House – Venture Accelerator teams up with Fidelity Investments to present #HackFinLit – A one-day immersion where students connect with mentors and industry experts, collaborate amongst teams in a hack-a-thon style format to create tech-enabled or innovative solutions to challenges related to Financial Literacy. The all-day design workshop kicks off on Monday July 23rd, 2018 from 8:00am – 3:30pm on the campus of Fidelity Investments in West Lake Texas.

Students will be provided transportation from the Martin Luther King Jr. Community Center to the campus of Fidelity Investments (Westlake) to then break into competitive teams to experience a rigorous
human-centered design thinking process of Ideation and prototyping to produce (10) tech-enables or innovative solutions that address challenges in Financial Literacy.

The number of financial decisions individuals ages 18 to 24 must make continues to increase, and the variety and complexity of financial products continues to grow.
A 2016 survey indicated that only 31% of young Americans (ages 18 to 26) agreed that their high school education did a good job of teaching them healthy financial habits. Young people often do not understand

Only 23% of kids surveyed indicated that they talk to their parents frequently about money, and 35% stated that their parents are uncomfortable talking to them about money.
Last April the first pilot, #Hack4Impact was launched at Juanita Craft Recreation Center in partnership with Capital One and the Future Edge initiative. Capital One Tech Employees, and community leaders partnered introduced 60+ students to Stanford D School Curriculum to design solutions to everyday challenges within their communities. #HackFinLit is the 2nd pilot series of programming focused on Pathways to Innovation – A program designed to train and develop the next generation of problem solvers, entrepreneurs, and innovators.

About Impact House: Impact Ventures is a 501(c)3 business incubator and accelerator that exists to address inequities in entrepreneurship, technology, and social innovation. We accelerate and invest in all shades of genius through our 12-week fellowship program providing access to 21st-century education, mentorship, capital, and community.
###
---
Register your students TODAY!!
CHALLENGE STATEMENT: How can we create more awareness for high school students in underserved communities around the importance of personal finance and financial literacy using design thinking, technology, and cultural relevancy?
ACCEPT THE CHALLENGE??
Impact Ventures in partnership with Fidelity Investments/Fidelity Cares Presents: Hack4Impact -- A FREE experiential design lab using elements of hip-hop influence, combined with designed thinking and rapid problem-solving for students grades 6-12. The program pairs students with impact mentors and corporate skilled-based professionals in a collaborative effort to create tech-enabled solutions to challenges plaguing underserved communities.
How to get your students involved:
What to expect:
Premeir coach bus to transport students to the campus of Fidelity Investments in Westlake, Tx
Lunch provided
Tour of Fidelity Investments campus departments and exposure to one of the largest investment companies in the world
Standford D School Curriculum based Design thinking challenge
Opportunity to work with some of the most talented investment professionals in the world
Collaborate and compete in teams to design the most innovative, creative, and sustainable
Design tech-enabled solutions to a Financial Literacy issue in your community.
On going support from Impact House Mentors to take you from idea to MVP.
Opportunity to pitch your solution on the BIG stage in the events following the workshop
Prizes and more!!