HackerX is proud to introduce Diversity & Inclusion events
About this event
Meet with the top technical Black, Latino, and minority professionals to connect them with your company.
We reach out to the best diverse software engineers, designers, data scientists, DevOps, product owners, and more.
MEET 60+ TOP SOFTWARE DEVELOPERS
Our events are organized in rapid speed-dating format (5 minutes each) to keep things engaging and fun. It ensures you can meet the most developers.
WHY ATTEND?
• Showcase your company's support and commitment to diversity and inclusion
• Get the word out about your brand, technologies, and projects to the broadest pool of candidates
• Build strong and diverse teams without sacrificing quality and start the hiring relationship early
• Get in front of handpicked technical talents and hire from a diverse talent pool who are excellent at their jobs
FAQ
Q: Can I have multiple people?
A: Absolutely, but you will need to buy an additional ticket for each person. We highly recommend having multiple people to talk to more candidates
Q: How do you ensure quality?
A: To ensure quality, our events are invite-only for developers so almost everyone has a solid work history or background.
Q: Do you collect a commission?
A: No, we never take a fee outside of the ticket price.
QUOTES
"HackerX is a great event that connects job seekers and employers seeking engineering talent. BitTorrent participated in 3 events and ended up hiring 3 engineers for key positions."
FARID FADAIE, SENIOR DIRECTOR OF PRODUCT - BITTORRENT
"HackerX has been very beneficial for TrueCar as it allows us to meet and talk with prospective candidates. The casual environment puts the candidate at ease so they can represent themselves to the fullest. We have successfully hired several candidates!"
CHRIS MARTIN, MANAGER OF TALENT ACQUISITION - TRUECAR
Organized by HackerX
237 Kearny St #245
San Francisco, CA 94108
Website
Contact Us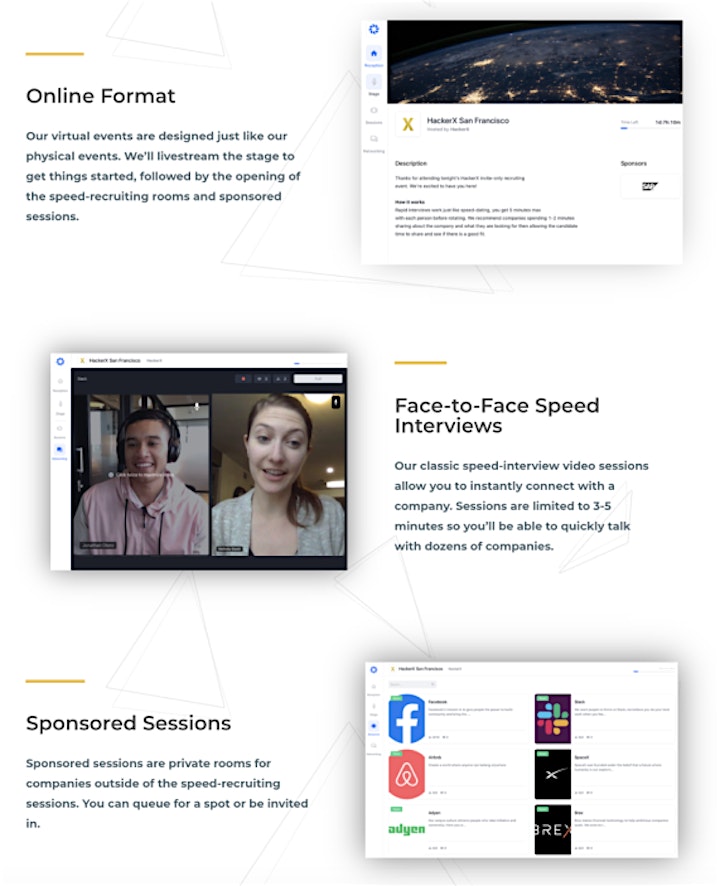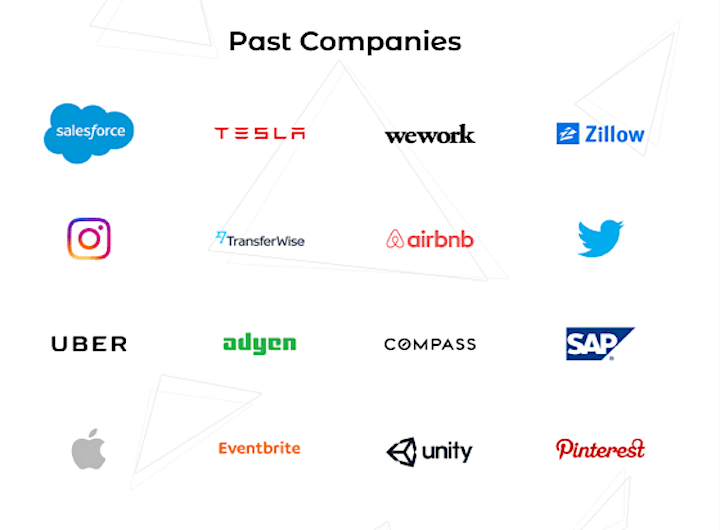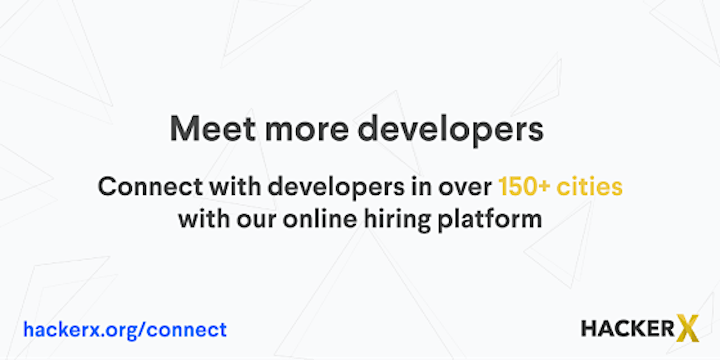 Organizer of HackerX - Portland (D&I) Employer Ticket - 10/28 (Virtual)