About this Event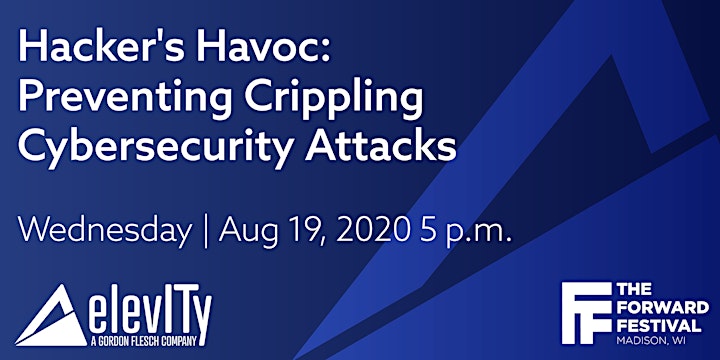 Some of the greatest threats to your environments are not viruses or ransomware, but rather the individuals within your organization sharing sensitive information. Is your proprietary information being stolen or sold to the bad guys? How can you keep your data off the Dark Web? During this session, Elevity IT Director of Solutions Paul Hager discusses the current state of cyber threats and how organizations can safeguard their data.
ARE YOU SURE YOUR DATA IS SAFE?
Your business login credentials are like the keys to your company's front door. You wouldn't give your house keys to some shifty stranger on the street. Yet many people do exactly that when they don't consider the cybersecurity consequences of their actions.
Having weak passwords that are easy to guess
Using the same password for everything
Using your business login credentials on other sites
YOU'LL LEARN
What information is safe to share online?
How do I know if my personal data is on the dark web?
What should I do if it is?
What are some best practices everyone in my company should be using?
Are you guilty of any of these "credential crimes"?
This event is a part of Forward Festival 2020.
This event is included with your Forward Pass which is available at no cost this year thanks to our sponsors. Sign up to get yours today to get access to this event and 30+ others.