Actions and Detail Panel
HackerNest Detroit JanuaryTech Social
Mon, January 23, 2017, 7:00 PM – 10:00 PM EST
Description
Start the New Year off right with HackerNest Detroit!
HackerNest Tech Socials are a fun, relaxed way to connect with your local tech community. Atmosphere: chill, friendly, unpretentious, agenda-free (no sales pitch, yo), and brimming with UltraSmart(TM) people.
The typical Tech Social schedule:
- 7:00pm: folks arrive, grab drinks, socialize
- 8:00pm: quick intro, thank sponsors, quick announcements
- 8:10pm: back to chatting with interesting new friends
- 10:00pm: go home exhausted from great conversations
Follow us on Twitter and Instagram, like us on Facebook, hi-5 us in person. :)
VENUE: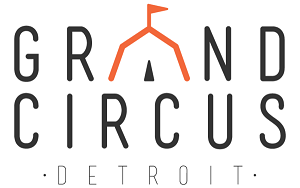 Got a great office or coworking space in Detroit you want to show off? Email annika@hackernest.com and find out how to get involved!
SPONSOR
As a technology company that is amazing at writing mortgages, innovation is key in staying ahead. Therefore, we refuse to allow bureaucracy to rear its ugly head in any shape or form. In turn, we have created an atmosphere where participation and innovation are not only welcome, but encouraged and expected. We want our people to identify areas for improvement and act on them to make an impact. This empowers our team members to know that they are responsible for driving the company's success. We've been on Computerworld's "Best Places to Work in IT" list for 11 years running, hitting #1 in 2013, 2014, 2015, and 2016.

Want to help unite the Detroit Tech Community (and get your company name right here??)? Sponsors make this growing movement possible -email annika@hackernest.com to chat!
********
COMMUNITY PARTNER:
Revitalization and rebuilding are changing Detroit's landscape for good – but technology that complements the existing infrastructure is needed. To help its hometown code a new standard in mobility, Ford just launched Go Detroit, an online hackathon for software makers to design apps that help residents get around more efficiently and safely. There are $30,000 in cash prizes, and submissions are open through February 7. Full details and registration are available @godetroit.devpost.com.
Volunteers:
We have the start of a team! We're now looking awesome organizers and event day volunteers to join our Detroit team! If you're interested check out http://hackernest.com/faqs/for-future-organizers/ or email annika@hackernest.com for more information
*******
About Us:
HackerNest is an international nonprofit uniting local tech communities through unpretentious Tech Socials and hackathons. We cram lots of smart, accomplished people into a room with free drinks. Our relaxed, down-to-earth events attract a diverse and highly technical membership. Strict "no-scuzzbag" policy.