Hackbright Academy Info Session for Part-Time Courses! - September 3, 2015

Thursday, September 3, 2015 from 6:30 PM to 7:30 PM (PDT)
Event Details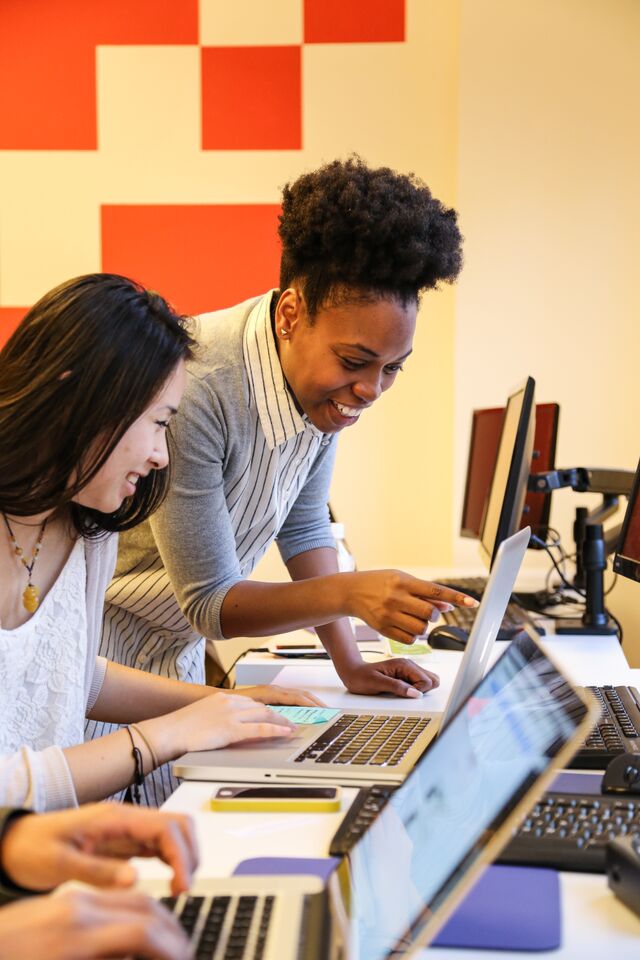 Learn to code at Hackbright Academy, the engineering school for women in San Francisco! Hackbright Academy is offering new night programming courses for those that want to expand their coding skills on a flexible schedule. Come by to learn more about the two new classes we have to see which one is the right fit for you! During the Info Session, you will:
Meet the Hackbright Academy part-time instructors

Learn the difference between Hackbright's part-time courses and full-time software engineering fellowship

Get an overview of the curriculum and course objectives of each part-time course

Q&A with instructors
LIVE STREAM LINK: https://hackbrightacademy.com/livestream/ We'll be livestreaming the speaker portion at 6:30 pm PST so be sure to tune in  and use #HackbrightPartTime to submit your questions if you can't make the even in person!
The enrollment deadline for our part-time courses is September 23rd! We encourage early enrollment as classes fill up quickly.
---
Check out our courses below!
Mondays & Wednesdays, 6:30 PM - 9:30 PM 10/19 - 12/21
Tuesdays & Thursdays, 6:30 PM - 9:30 PM 10/20-12/22
This course will ease you into the world of coding. You'll become familiar with Python, one of the web's most popular languages, and gain greater comfort translating real-world problems into computer programs.
---
 Mondays & Wednesdays, 6:30 PM - 9:30 PM  10/19 - 12/21
In this class, you'll learn about HTML, CSS, Javascript, creating web forms, designing responsible landing pages, and much more. 
CONTACT: E-mail paria@hackbrightacademy.com if you have any questions.
When & Where

Hackbright Academy
683 Sutter St
San Francisco, CA 94102


Thursday, September 3, 2015 from 6:30 PM to 7:30 PM (PDT)
Add to my calendar
Organizer
Hackbright Academy is the leading engineering school for women. We were founded in 2012 with a single purpose—to give women of diverse backgrounds the power and skills to build a long and successful career in the tech industry. We partner with like-minded organizations and companies so that our impact has the farthest possible reach and remain committed to the continued growth in the communities we serve.
Since 2012, Hackbright has been offering the Full-Time Software Engineering Program, a 12-week accelerated software development training program exclusively for women to learn Python, HTML, CSS, JavaScript, OOP, TDD, pair programming, Git, and the Flask web framework. In addition to the full-time program, Hackbright offers a Part-time Software Engineering Program to give working professionals the same opportunity to learn.
Hackbright's Prep Course is designed to give women a foundation in programming, a taste of life as a coder, and prepare them for the bootcamp application process.