Hackbright Academy Dinner - "Becoming A Software Engineer"
When and where
Location
GitHub HQ 88 Colin P Kelly Jr Street San Francisco, CA 94107
Description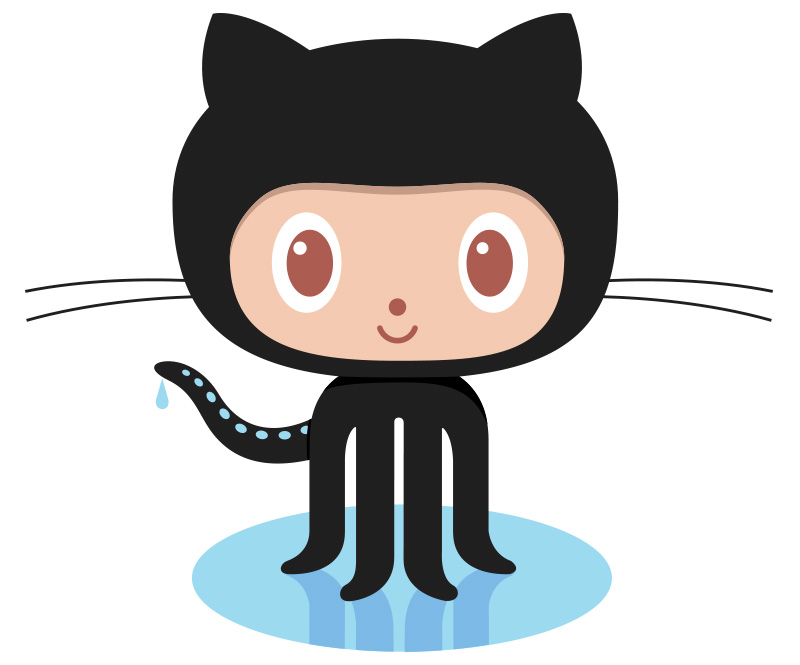 Hackbright Academy presents a fun night of tech talks from women who learned to code on their own - from a GitHubber who codes by night, to Hackbright Academy mentors and alumnae. There will be food, drinks, networking and fun - and plenty of schwag!
These women will share their stories of learning to code and becoming software engineers, providing resources and tips & tricks to facilitate a non-traditional path to becoming a software engineer.
Various tech talks will be presented by speakers, and Hackbright Academy graduates will be on hand to demo their projects!
Lightning tech talks were livestreamed, thanks to GitHub!
TECH TALK: "THE DEVELOPMENT PROCESS - "Code the Smartest."
Ashley Lorden is a software engineer at Lyft. Although she never took a CS course and formerly worked in non-profit, Ashley proudly introduced herself as a software engineer after taking part in the first class of Hackbright Academy. After participating in Hackbright, an engineering internship at SurveyMonkey and international travel, she's now part of the engineering team at Lyft, where she gets to use Python, Angular.js, PHP and a bunch of other fun stuff to help connect people in cars. Engineers don't tend to like bureaucracy, but a bit of structure is crucial to ensure the code you produce will be useful. Ashley will talk about the agile development workflow and organizational tools that provide clarity and make your time developing more effective, whether as part of a large team or for a project on your own.
TECH TALK: "BOOTSTRAPPING YOUR TECH CAREER - From employee to engineer!"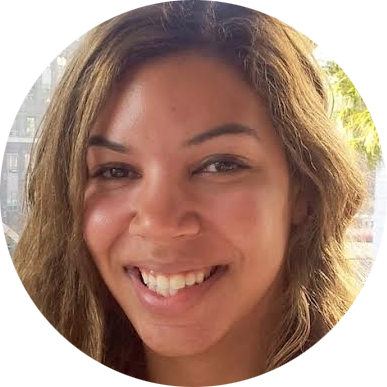 Megan Anctil is a Software Engineer at Hearsay Social. Starting with a Bachelor's degree in Japanese from Stanford University, she taught herself to code while working in Customer Support at Hearsay Social. She continues to be drawn to the thrill of solving logic puzzles and the artistic side of coding that manifests itself in elegant, well-structured systems. In her free time, Megan can be found continuing her coding education (it's a lifelong process), learning new skills and bits of trivia for fun, exploring the city with friends, and planning next-year's Burning Man costumes much too far in advance.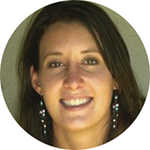 Kate Heddleston is a web applications developer (Python & Django). Kate earned a Master's degree in Computer Science and a Bachelor's degree in Communications, both from Stanford. She enjoys using open-source tools to build web applications, and especially likes building product features that interface with the user. Kate believes open-source technologies are the foundation of our modern tech-driven world and that automation is one of the core values that technology offers us. Thus, open-source automation tools are some of her favorite things in the world, just below puppies and just above shoe shopping.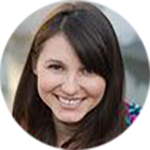 TECH TALK: "HOW DO I USE GITHUB TO LEARN HOW TO CODE - Bridging the Gap between the World of Accounting and World of Web Development!"
Alyson La is an accountant at GitHub who hacks on the side. Her focus in learning to code is to bridge the gap between the worlds of finance and web development. She is inspired by the open source community and with the help of some of her fellow hubbers has created and contributed to several open source projects as well as internal apps.
TECH TALK: "INTRODUCTION TO FUNCTIONAL PROGRAMMING"
Kelley Robinson is a software engineer at Versal. After getting a Business degree, Kelley began working in financial operations but soon started looking for something more challenging. She made the transition to engineering by attending Hackbright in the Spring of 2013. Now Kelley works as a Scala developer and is learning to like California.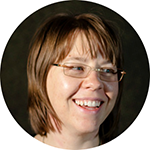 TECH TALK: "FAILURE DRIVEN DEVELOPMENT - How learning from failure helps us build better systems, products, engineering culture."
Mercedes Coyle is a software engineer at Real Gravity, working with data processing, storage, and analytics. She is a Hackbright Academy Fall 2012 alumna and mentor for Hackbright students. Before becoming a software engineer, she worked in the photographic industry as a different type of developer, and got started in tech working in IT and systems administration. On the off chance that she's not hacking or breaking code and hardware, she's usually cycling around San Francisco or hacking motor vehicles.
TECH TALK: "A DAY IN THE LIFE OF A HACKBRIGHT STUDENT"
Siena Aguayo is a Fall 2013 Hackbright fellow and graduated from Oberlin College in 2010 with a double major in English and East Asian Studies (focus on Japanese language). She always loved working with computers and found herself drawn to them from an early age. Her experience with Java in college and her soft skills as a liberal arts graduate helped Siena land a job as a project manager after she graduated, where she taught herself JavaScript, jQuery, advanced CSS, and a host of other related technologies that helped her deploy the company's software both on their hosted network and in-house for customers. She loved learning how to build things for the web and now after Hackbright Academy, is a full-stack engineer.
HACKBRIGHT PANEL FOR AUDIENCE Q&A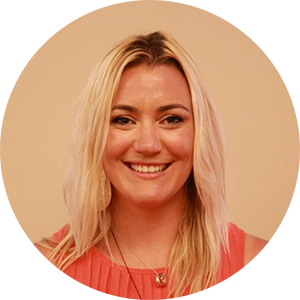 Rebecca Bruggman is the newest member of the POPSUGAR software engineering team doing web development in PHP and Sass. Prior to graduating from Hackbright's Summer 2013 cohort, she was in tech on the sales and PR side. After being involved in the tech community for several years, she realized she wanted to be a part of the building and innovation process, which lead her to make the awesome decision to apply to Hackbright. In her non-coding life, Rebecca loves to travel, ride her bike, and conquer every brunch spot in SF - one mimosa at a time.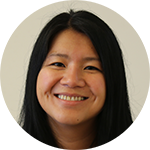 Marissa Marquez is a software engineeer at Trulia, a real estate site, where she's part of the consumer search team. Marissa is a Hackbright Academy Spring 2013 graduate. She originally designed web sites and then started coding the HTML for them. As her role became more technical, she wanted to learn how all the pieces of a web app worked together. A desire for more formal training led her to Hackbright Academy where she learned full-stack development. She also enjoys hiking, snowboarding, painting and print-making.

Meggie Mahnken hails from New Hampshire by way of Tucson, Arizona. She studied psychology and critical theory at UC Berkeley, reveling in postmodern theory but truly shining in a single technical role at an auditory research lab. She began to coding in her spare time as a mere curiosity, eventually meeting with other women in San Francisco to take a coursera course in Python. She quickly moved from building games and calculators to studying data structures at a hackerspace for another Python class. She came to Hackbright Academy to become a software engineer. When not coding, she's coaching for the Cal masters swim team.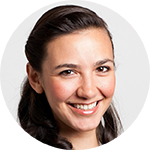 Nicole Zuckerman is a software engineer at Eventbrite. She is a reader, dancer, cheese afficionado, Veronica Mars fan, and graduate of the Hackbright Academy Fall 2012 class. She transitioned from a career in college textbook publishing as a Program Director to a career in software development and has never looked back. She can be found looking at Wikipedia entries on fancy algorithms, lamenting the lack of gluten-free pastries in San Franciscio, and doing crazy, antiquated jazz-age partner social dance in her free time.
HACKBRIGHT STUDENT DEMOS
Kara Louie earned a B.A. in Liberal Studies, Magna Cum Laude, from Chico State in 3.5 years and was certified with a Preliminary Multiple Subject Teaching Credential from St. Mary's College of California. She realized that strategizing (ie. in board games, sudoku, logic games, and puzzles) had all been a warm-up to learning to code. For her Hackbright project this Fall 2013, Kara built an augmented reality game tracking paper markers and rendering characters from the board game Munchkin on top of the markers. The game was primarily written in JavaScript using JS-Aruco, HTML5 (Canvas), WebRTC, Python, Flask, Wings, and ThreeJS.
Siena Aguayo earned a B.A. in English and East Asian Studies (focus on Japanese language) from Oberlin College in 2010. For her Hackbright project this Fall 2013, Siena built OCR-JPN, a Chrome extension that lets you recognize Japanese characters in images you find around the web using a from-scratch OCR engine implemented in Python. The frontend is a lightweight JavaScript/jQuery extension that uses Ajax to hit a Postgres database running on a Flask server. The engine searches the database intelligently by breaking up the image into characters, matching on negative space, and checking similar characters. You can then get a dictionary lookup, which comes back from the database as JSON and is displayed in the browser.
SCHEDULE OF EVENTS
6:00pm - 7:00pm: Check-In, Networking, Food & Drinks
7:00pm - 8:00pm: Lightning Tech Talks & Discussions on Learning to Code
8:00pm - 9:00pm: Hackbright Student Demos & Networking!
SPECIAL THANKS TO OUR GENEROUS SPONSOR - GITHUB!