Sales Have Ended
Registrations are closed
See you soon!
Sales Have Ended
Registrations are closed
See you soon!
Description
****La période d'inscription pour participants externes terminée, pour les employés de la Banque Nationale qui désirent s'inscrire, contactez andreea.firanescu@bnc.ca! ****
FRANÇAIS
La science des données te fait vibrer? Alors lis bien ce qui suit.
Quotient Social et la Banque Nationale s'allient pour organiser leur Hackathon dont le thème est : La science des données au service de la communauté.
L'objectif est de développer des solutions innovantes en science des données et intelligence artificielle pour relever des défis sociaux d'actualité. Des membres des équipes analytiques de Quotient Social, de la Banque Nationale, des entreprises sociales, des OBNLs montréalaises et IVADO y seront présents. Quelle belle occasion de réseauter. Et en plus la nourriture est offerte!
Cela se passe les 19 et 20 juillet au siège social de la BNC à Montréal. Pour toutes questions, contactez Kim Nguyen à quotientsocial.mtl@gmail.com ou andreea.firanescu@bnc.ca
Voici les organismes à but non lucratif qui seront présent afin de vous exposer leurs problématiques :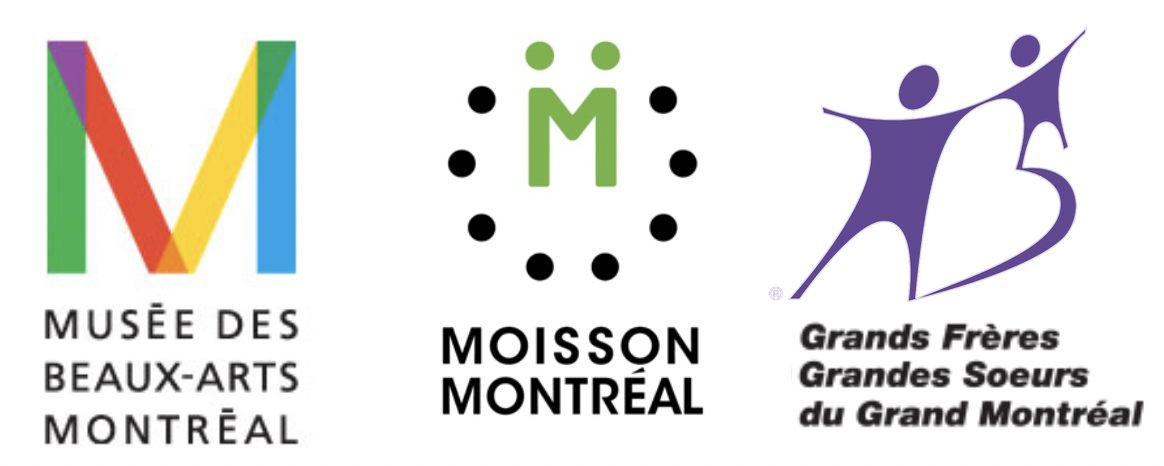 Horaire de l'événement:
VENDREDI
8:30 : ENREGISTREMENT + DÉJEUNER
9:00 : CÉRÉMONIE D'OUVERTURE
INTRODUCTION

PARCOURIR L'HORAIRE DE LA JOURNÉE

PRÉSENTATION DES ORGANISMES

FORMATION DES ÉQUIPES
9:30 : DÉBUT DU "HACKATHON"
TOURNÉE DES MENTORS

COACHING
12:00 : LUNCH
1:00 : REPRISE DU "HACKATHON"
3:30 : CAFÉ + BISCUITS
5:30 : FIN DE LA PREMIÈRE JOURNÉE
SAMEDI
8:30 : PETIT DÉJEUNER + DÉBUT DU "HACKATHON"
12:00 : LUNCH
2:00 : FIN DU HACKATHON + SOUMISSION DES PROJETS
2:30 : DÉBUT DES PRÉSENTATIONS DE LA SEMI-FINAL
3:30 : PRÉSENTATION DES FINALISTES
4:00 : FIN DES PRÉSENTATIONS, DÉLIBÉRATION DES JUGES
4:15 : PRÉSENTATIONS DES GAGNANTS
4:30 : COCKTAIL + RÉSEAUTAGE
6:00 : FIN DE L'ÉVÈNEMENT
Are you a data science enthusiast? Then this one's for you.
Quotient Social along with The National Bank of Canada present Social Hackathon: Data Science for Community Impact.
The goal is to develop innovative data science and artificial intelligence solutions for social challenges. Members of Quotient Social, the National Bank's analytical teams, social enterprises, Montreal's NGOs and IVADO will participate in the event. This is a great opportunity to network. Plus, food is provided!
The Hackathon will be held on July 19-20th at National Bank's head office in Montreal, Quebec. For any questions, contact Kim Nguyen at quotientsocial.mtl@gmail.com or andreea.firanescu@bnc.ca.
Event's schedule:
FRIDAY
8:30 : REGISTRATION OPENS + LIGHT BREAKFAST
9:00 : OPENING CEREMONIES
INTRODUCTION

GOING THROUGH THE SCHEDULE

NGO PRESENTATIONS

TEAM ASSIGNMENTS
9:30 : HACKING BEGINS
MENTORS NGO LEADERS VISIT THE GROUPS

COACHING
12:00 : LUNCH
1:00 : HACKING RESUMES
3:30 : COFFEE + BISCUITS
5:30 : HACKING ENDS FOR THE DAY
SATURDAY
8:30 : LIGHT BREAKFAST + HACKING BEGINS
12:00 : LUNCH
2:00 : HACKING ENDS + FINAL PROJECT SUBMISSIONS
2:30 : JUDGING SEMI-FINALS BEGINS
3:30 : FINALS PRESENTATIONS
4:00 : PRESENTATIONS END, JUDGES DELIBERATE
4:15 : AWARD CEREMONY
4:30 : COCKTAIL + NETWORKING
6:00 : EVENT ENDS