Location
hack/reduce - @ the historic Boiler & Tank Building in Kendall Square.
275 3rd St
Cambridge, MA 02142
Description
Join us for the first hackathon with the Department of Defense.


Hosted by: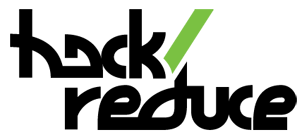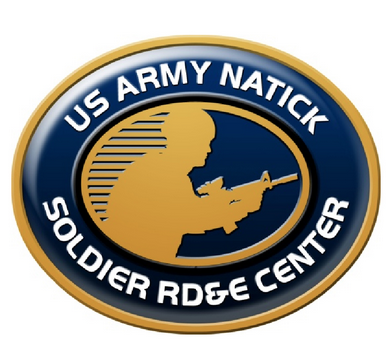 The U.S. Department of Defense (DoD) spends approximately $600 Million on operational rations to feed over 36 million meals to American Troops each year. The Research, Development and Engineering for these meals is done locally in Massachusetts at the US Army Natick Soldier Research, Development, and Engineering Center (NSRDEC).
Currently, the nutritional information for combat rations is not available in an easily accessible format for soldiers, dietitians and other decision makers. Therefore, troops cannot easily and accurately plan rations for missions and all nutrition inquiries are handled on a case-by-case basis by contacting DoD nutrition experts.

To solve this problem, the US Army NSRDEC will provide nutritional data sets to hack/reduce. hack/reduce invites you to participate in a 24-hour mobile web hackathon, Friday, June 28th, 2013.


Your Mission: With the newly released combat ration nutritional data sets, hackers will look for innovative ways that Soldiers can interact with this data in an application. This will allow Soldiers to better manage and understand their combat nutrition, ultimately allowing them to out-perform any adversary.

There will be food for you, entertainment, mentorship, cash and prizes, and the chance to work on a newly released data set and develop an app that could be used by thousands of people while also saving tax dollars.

---

hackathon brought to you by our partners and sponsors:
Platinum: Gold:




Silver:





In Kind Sponsors:



---
[HACKATHON MOBILE APP REQUIREMENTS]


TO SUBMIT YOUR WORK AND VIEW THIS CHALLENGE, VISIT: http://combatfeedinghack.challenge.gov/
• App can be developed for the mobile web (HTML5/CSS/Java/Ruby/...), Android, iOS, or Windows mobile platforms.

• App must incorporate the nutritional data all of the five meal platforms provided in the data set.
• App must include an aspect of nutritional, meal logistics, or supply chain planning.
• App should include an aspect of nutritional data visualization.
• App must support potential hyperlinks to additional web content.
• App must not include proprietary code that would limit use by members of the Department of Defense.
• Any additional data sets used during the Hackathon must also be publicly available. If you have ideas for other public data sets that could interesting for this event please email adrienne@hackreduce.org so they can be provided to the group.

• App must be developed on premise at hack/reduce.
• The intellectual property developed during the hackathon must not prevent any encumbrances such as those typical of open source and thereby ensure that the Government obtains a nonexclusive, nontransferable, irrevocable, paid-up license or its equivalent, to make or practice any intellectual property arising from the hosted event or have such intellectual property made or practiced on behalf of the United States.

This hackathon is one to come to with a civic mindset. The U.S Army has the intention to fully develop and support a combat feeding nutrition app after the competition. Participation in this hackathon will not directly lead to a contract with the US Army.

---

[HACKATHON WINNING MOBILE APP CRITERIA]
• Innovative Concept – is the concept creative, forward-thinking, and resourceful?
• Interactivity with user – is the user readily engaging with the content of the app?
• Usability – is it easy to learn and navigate the content?
• Visualization – is the data presented in an aesthetic, effective, and imaginative way?
• Gut Reaction – what was the overall first impression of this app?


---

[PRIZES]
* First place prize: $3,000 AND a one year subscription for Softlayer Cloud Computing.
* Second place prize: $2,000
* Third place prize: $1,000
* The top three teams will have the unique opportunity to see the science behind the soldier on a VIP tour of the US Army Natick Soldier Research, Development, and Engineering Center (NSRDEC). In addition to Combat Feeding Laboratories, stops on the tour will include the Tropical and Arctic Climate Chambers where extreme weather is produced from -70F to +165F including rainfall, wind, humidity, and solar radiation in order to test military food and equipment. Other labs include the 3-D Body Scanning Laboratory, the Center for Military Biomechanics Research, an 8100 square foot Thermal Test Facility, and more.
* All participants will receive three months of Kinvey's BaaS Developer Edition service free to help them build amazing mobile apps.
---
[AGENDA]

Friday, June 28th, 2013
• 18:00. Event kickoff & registration.
• 18:35. Opening remarks.
• Adrienne Cochrane, Executive Director, hack/reduce (5 min)
• Pat Larkin, Director, Mass Tech Collaborative (10 min)
• Tony Parham, Government Innovation Officer (GIO) for the Commonwealth of Massachusetts (20 min)
• 19:10. Dinner is served.
• 19:20. Intro to Kinvey.
• 19:30. NSRDEC (40 min)

• Speaker 1: Intro
• Speaker 2: The data
• 20:10. Q&A.
• 20:30. Networking and team formation.
• 21:00. hacking begins! Doors stay open all night, come and go as you please.

Saturday, June 29th, 2013
• 08:30. Breakfast of champions.
• 10:00. NSRDEC data talk recap, Q&A.
• 10:30. hacking continues!
• 12:30. lunch.
• 13:00. hack, hack, hack.
• 17:00. Show your work! App presentations begin.
• 18:00. Prizes, Presentations, Party, and Closing remarks.

---
HACK/REDUCE MISSION
Our mission is to promote the growth and development of the technologies and skills required to process, analyze, and apply big data. Working closely with our partners and the community, we bring developers, data scientists and domain experts across disciplines together to create the next generation of technologies and applications, shaping our future in a big-data driven economy.

US ARMY NSRDEC MISSION
The Natick Soldier RD&E Center (NSRDEC) is located at the U.S. Army Natick Soldier Systems Center in Natick, MA, under the Army's Research, Development and Engineering Command (RDECOM). The NSRDEC is dedicated to maximizing the Warrior's survivability, sustainability, mobility, combat effectiveness and quality of life by treating the Soldier as a System. Situated near the birthplace of the Nation's Army, NSRDEC is also the birthplace of the Soldier as a System concept.