Description


Wir brauchen eure Ideen und Skills, um den Tourismus zu digitalisieren!
Nimm die Herausforderung an und komm am 12. und 13. September 2019 zum "Next Level Tourism Austria"-Hackathon in den Talent Garden Vienna, um zwei Tage voller Exploration und Innovation zu erleben. Entwickle deine Ideen gemeinsam mit anderen weiter und erstelle Prototypen im Bereich Augmented Virtual und Mixed Reality (AR/VR/MR). Der Hackathon findet gemeinsam mit dem Innovationshub NETA der Österreich Werbung statt. Hole dir außerdem innovative Denkanstöße von Wikitude und Amazon Web Services in den Input Session, finde neue digitale Lösungen für die Tourismusbranche und nutze die Chance die Zukunft des Tourismus in Österreich aktiv mitzugestalten.
NETA ist der Digital Innovationhub der Österreich Werbung. Die Entwicklung in der Digitalisierung ist so umfangreich und schnell, dass es für die kleinstrukturierte Tourismusbranche unmöglich ist, den Überblick zu behalten. NETA vernetzt innovative Unternehmen und Organisationen um relevante Digitalisierungstrends zu erkennen, die Implementierung neuer Technologien zu fördern und damit im globalen Umfeld wettbewerbsfähig zu bleiben.
Über die Challenge
Tauche für zwei Tage ins innovative Ökosystem von Talent Garden ein und entwickle mit Next Level Tourism Austria neue Lösungen im Tourismus. Wir suchen kreative AR/VR/MR Lösungen, die den Urlaubsgästen in Österreich vor, während und nach dem Urlaub ein neues Erlebnis bieten!
Preise
Gewinner für die am besten technologisch umgesetzte Lösung im Bereich Tourismus und AR/VR/MR

Gewinner für die beste neue Idee im Bereich Tourismus und AR/VR/MR

Gewinner des Talent Garden Preises
Wer soll teilnehmen?
Du beschäftigst dich gerne mit neuen Technologien? Dann bist du bei uns genau richtig! Wir suchen Menschen, die anpacken und neue Lösungen kreieren wollen. Egal ob du Designer, Growth Hacker, Programmierer oder AR/VR/MR begeistert bist - du bist bei uns richtig!
Agenda des Hackathons
Donnerstag, 12.9.2019
08:00-09:00 Uhr: Check-In & Frühstück

09:00-09:30 Uhr: Willkommen im Talent Garden & Vorstellung der Challenge (Next Level Tourism Austria)

09:30-10:30 Uhr: Pitch your Idea - Teambuilding

10:30-11:25 Uhr: Wikitude Input Session (Englisch):

Augmented Reality Technology Overview - What's possible today
Use Cases in the Tourism Industry - Best practices with projects that are now in the market
Wikitude Studio Demonstration - Learn how to create an image tracking AR experience

11:30-12:25 Uhr: Amazon Web Services Input Session

12:30 Uhr: Offizieller Start des Hackathons

13:00 Uhr: Working Lunch

15:00-15:15 Uhr: Input Session "Get valuable Feedback"

16:00-19:00 Uhr: Mentoring Session

19:00-20:00 Uhr: Startup Dinner

22:30

-24:00 Uhr: Mitternachtssnack
00:00-08:00 Uhr: Hackathon Night
Freitag, 13.9.2019
08:00-09:00 Uhr: Frühstück

11:00-13:30 Uhr: Input Session Pitch Training

12:30-13:30 Uhr: Lunch

14:00 Uhr: Code-Stop


Dieses Event ist für alle gedacht, die...
mit der Talent Garden Community in Kontakt treten möchten.

in ein Innovations- oder Digital-Tech-Thema eintauchen wollen

zwei kreative Tage in guter Gesellschaft genießen wollen : )
Es gibt keine Voraussetzungen für die Teilnahme an dieser Veranstaltung. Aus Planungsgründen registriere Dich bitte verbindlich auf Eventbrite.
*PITCH EVENT
Die Krönung des NETA Hackathons: Sei dabei, wenn die Teilnehmenden ihre Ideen präsentieren und die Zukunft des Tourismus verändern! Im Anschluss gibt es die Möglichkeit bei Drinks & Snacks zu networken und sich mit Gleichgesinnten auszutauschen. Melde dich gleich hier an.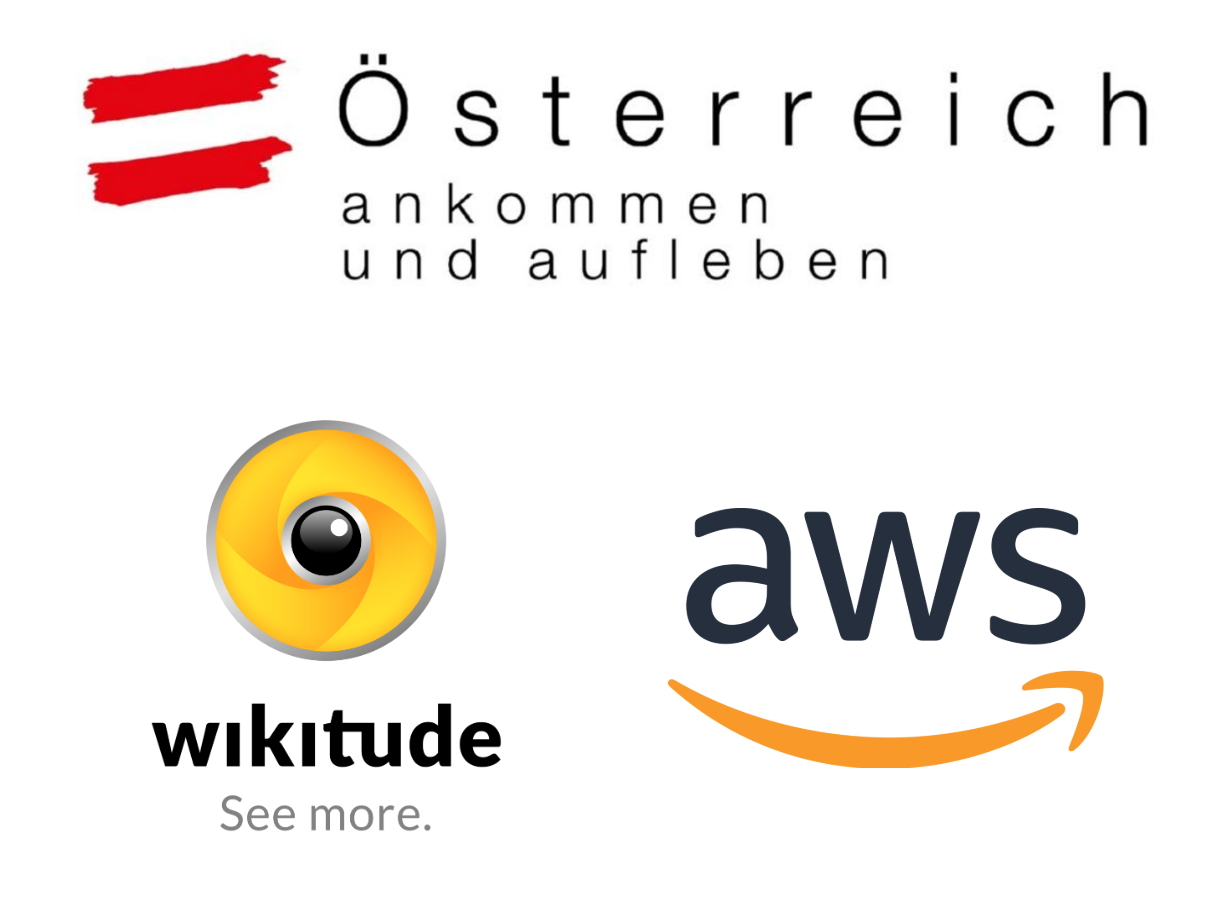 ---
DISCLAIMER: Mit der Anmeldung zu dieser Veranstaltung erklärt sich die teilnehmende Person damit einverstanden, dass am Veranstaltungsort Videos oder Fotos angefertigt werden und zu Zwecken der Dokumentation und Bewerbung der Veranstaltung (u.a. im Internet) veröffentlicht werden und dass ihre Kontaktdaten an alle angemeldeten Teilnehmer der Veranstaltung zur weiteren Verwendung weitergeleitet werden (z. B. gedrucktes Teilnehmerverzeichnis, digitaler Versand der Teilnehmerliste).
Organizer of Hackathon "Digitaler Tourismus": AR-Ideen für die digitale Guest-Journey