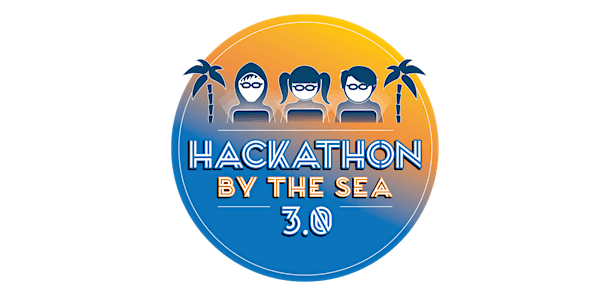 Hackathon by the Sea-Dec 6th & 7th , 2019
BRING YOUR FRIENDS. LEARN TO CODE. MAKE TOMORROW BETTER.
When and where
Location
Ventura County Office of Education Conference and Educational Services Center 5100 Adolfo Road Camarillo, CA 93012
About this event
Bring your creativity, curiosity, and passion to Ventura County's only overnight high school hackathon. A hackathon is a coding event in which teams "hack" together to create an awesome project like a game, website, or app. In 21 hours, you and/or your team will have the opportunity to learn to use technology to solve some of today's problems and MAKE TOMORROW BETTER. Team up with some of the brightest minds in Ventura County and—fueled by free food and the chance to win prizes—turn your creative energy into award-winning projects that entertain and inspire.
What is Hackathon by the Sea?
This two-day overnight program now in it's third year was designed to empower high school students to experience the innovation and excitement that occurs when the power of coding is unleashed.
Our event's theme—"Make tomorrow better"—prompts attendees to build projects that make everyday life a bit easier.
Attendees will have opportunities to network and collaborate with others.
Dinner, breakfast, lunch, and snacks are provided.
Attendees can expect door prizes, awards, and plenty of swag.
Who should attend?
This event is open to all Ventura County students in grades 9–12.
All experience levels are welcomed!
When is the event?
This two-day overnight event formally kicks off on December 6th at 7:00 p.m., and ends Saturday December 7th at 4:30 p.m.
This is an overnight event.
Bring a laptop if you have one—if not, one may be provided to you. Space is limited to the first 200 students who apply, so make sure to sign up soon. We look forward to seeing you there!
***IMPORTANT INFORMATION***
1. In order to officially enter the event, students MUST submit Parent Permission form upon entry. If student does not arrive with a signed parent permission form they will not be admitted into the event.
Click HERE below for a copy of permission form and other important forms: