Hack your way to successful product market fit while having fun: Playing Le...
Sales Have Ended
Ticket sales have ended
Thank you for registering to this workshop! You rock! :-) We'll have a great time together! Looking forward to seeing you on February 5th. Guy, Tore & Simen
Sales Have Ended
Ticket sales have ended
Thank you for registering to this workshop! You rock! :-) We'll have a great time together! Looking forward to seeing you on February 5th. Guy, Tore & Simen
Description


/!\ Il reste une seule place - réduction de -20% de dernière minute avec le code "discount20" !


Vous imaginez de nouveaux produits ou services, puis pour déterminer leur chance de succès vous consultez une voyante (ou avez la chance de détenir un Palantir) ?... mais le succès sur le marché est rarement au rendez-vous...


Ou bien vous connaissez le

Lean Startup, mais quand vous en parlez à vos collègues ou votre hiérarchie, vous vous sentez désespérement seul(e) et incompris(e) ?



Pourquoi et pour qui cet atelier ?
Que vous soyez dans une startup, une PME/ETI, un grand groupe, une organisation à but non lucratif, une administration ou un cabinet de conseil, la méthodologie empirique / état d'esprit Lean Startup peut vous être d'une aide précieuse (voire vous sauver la vie !)
# Vous ête un(e) néophyte ?
Vous en savez un petit peu, mais êtes encore un Padawan ? Ou bien juste curieux et voulez lever le coin du voile sur les mystères du Lean Startup ?
Vous avez entendu parler de l'approche Lean Startup, mais n'avez pas compris à quoi ça sert, appréhendé sa puissance, ou ne savez pas par où commencer ?
Cet atelier vous permettra de vous initier (ou de vous rafraîchir la mémoire) sur les grands principes de façon ludique et pratique, sans avoir à lire de gros pavés de théorie. En une journée, vous deviendrez à l'aise avec les concepts, vous vous serez amusés et vous aurez rencontré des personnes ayant les mêmes centres d'intérêt et problématiques.
# Vous êtes un(e) praticien(ne) du Lean Startup ?
Vous maîtrisez déjà parfaitement les pouvoirs du Customer Development et du Experiment Design, et êtes déjà au niveau Maître Jedi ?
Cet atelier vous permettra de découvrir un outil pratique et ludique pour évangéliser autour de vous, et initier vos collègues, votre hiérarchie, vos clients,... Vous avez du mal à les sensibiliser à l'intérêt de voir les choses sous le prisme du Lean Startup et changer leurs habitudes bien ancrées ? Peu de gens ont le temps ou la motivation pour lire toute une pile de livres sur le management, la stratégie, le marketing, la gestion de projet, etc. Proposez-leur une partie de Playing Lean ! En 1h30 de jeu, il seront acquis à la cause et convertis ! (et se seront bien amusés)
L'atelier sera animé en anglais par Tore Rasmussen et/ou Simen Fure Jørgensen, serial entrepreneurs et créateurs du jeu Playing Lean.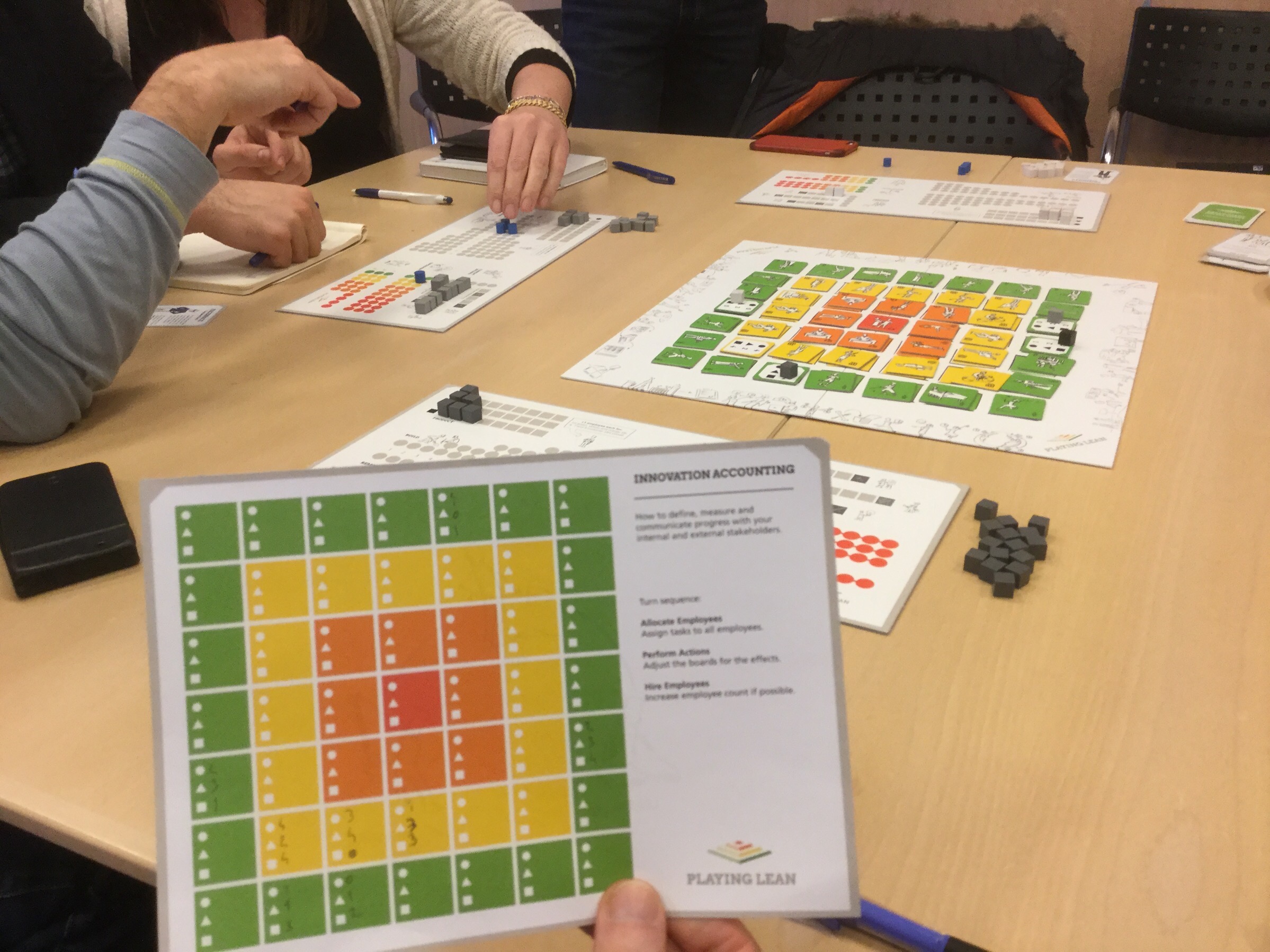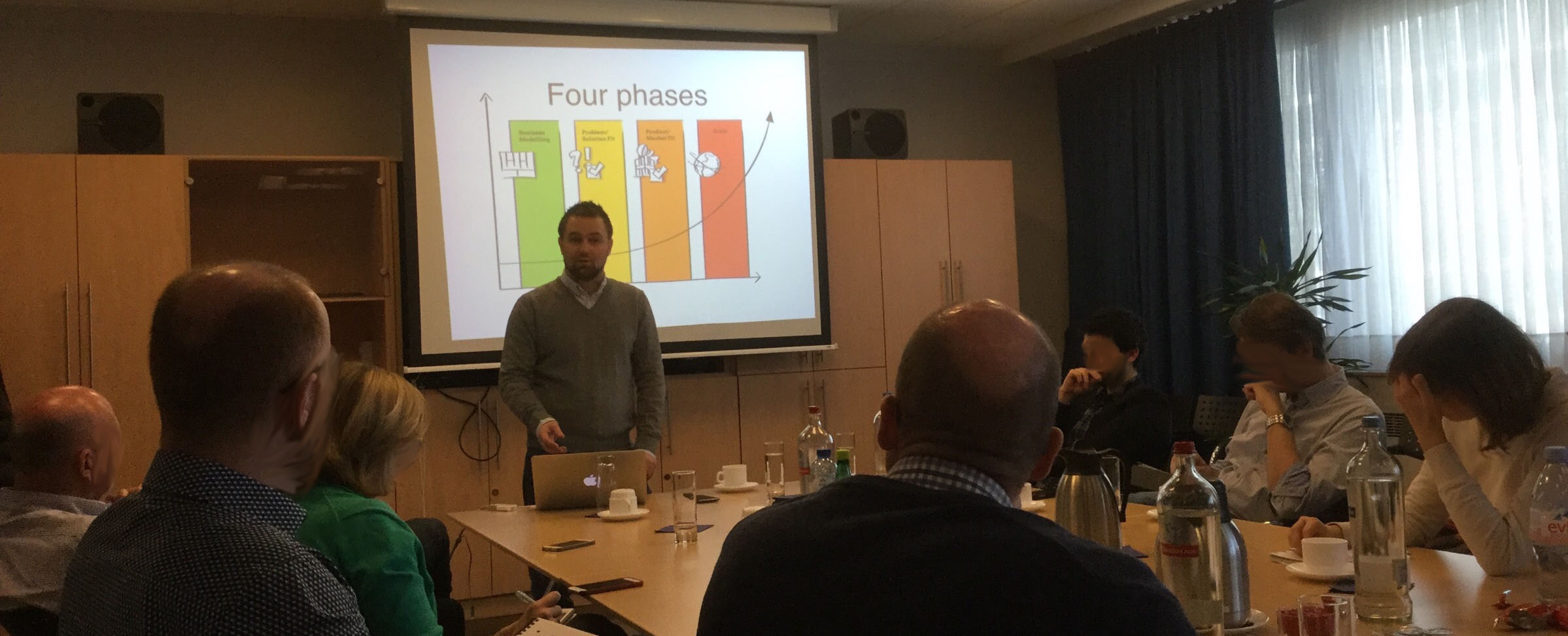 ---
Lean Startup
Innovation is the life blood of any company. Or it should be, at least, in these fast moving and extremely competitive times. Too often though, organisations find themselves struggling to make their ideas succeed.
Organisations large and small are using new methods to innovate faster. And more and more are finding the Lean Startup method helps them improve the odds of success. First described in the best-selling book by Eric Ries, Lean Startup is now a movement that is transforming how new products and services are built.
So, how do you learn about Lean Startup?
Playing Lean
Playing Lean is both a serious board game and a great workshop format. Combined, it's a great way to kickstart your learning about Lean Startup. You get to play a game, have a lot of fun and still call it work!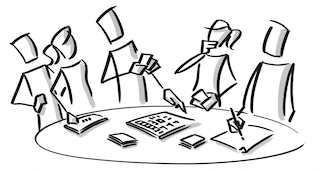 After the workshop, you have an overview of the method, a handle on the most important concepts and a fully described, personalised experiment to take home and try in your organisation.
Part 1: Executive Summary
To kick off the workshop, we'll give you the executive summary of Lean Startup:
What is the Lean Startup and why it is relevant now?

The five principles of entrepreneurship

The four stages of innovation
Don't worry, we won't keep you from playing the game for too long!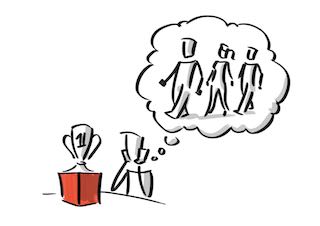 Part 2: Playing Lean
In Playing Lean, four teams of up to three players battle for control of the market. Can you build a new product that the customers want, faster than your competitors?
During the game, teams will do experiments, add features to the product, build the company and win new customers. The Lean Startup approach is at the heart of the game, and every experiment will introduce new concepts and vocabulary that the game facilitator will go through.
Playing Lean creates experiential learning, the kind you do not forget easily!
Part 3: Retrospective
When the dust settles, we debrief. We evaluate how each team performed and the choices that were made during the game. What would you do differently?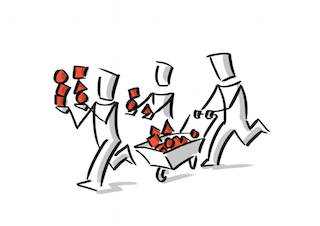 Part 4: Experiment Design
We want to put the experience into the persective of daily relevance. Having learnt and experienced the Lean Startup, what experiments could you try out when you get back to the office?
We go through some famous examples of great experiments. Then we use the Playing Lean Experiment Template to design your own: At which stage is your project or idea? What can you do by yourself, with big budgets and difficult approval processes?
What else?
The workshop's facilitators, according to the number of attendees, will be Tore Rasmussen and/or Simen Fure Jørgensen, serial entrepreneurs and co-creators of Playing Lean.
No prerequisite knowledge is needed.