Hack You: The Human Body is the Next Interface
When and where
Location
Sheraton Austin Creekside 701 East 11th Street 6959774, 78701
Description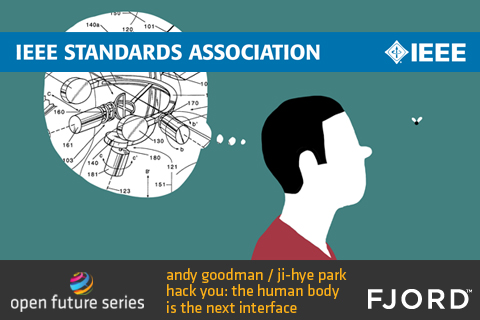 This event is part of the IEEE & W3C Open Future Series at SXSW and is open to all Registered Badge Holders
Today's breakthroughs in "Bodytech" include a host of incredible innovations that will transform our bodies, communication, society -- even the human psyche.
This provocative duo presentation, sponsored by IEEE, will address emerging "smart medicines", medical technologies, synthetic biology, robotics, and organic body part replacements. We'll also highlight new, mobile-enabled biofeedback apps and "spray on" microsensors that can support stress management, memory and behavior modification.
Want to stand out in the crowd? Your next tattoo session might include subcutaneous devices that sense emotions and physical touch, triggering social messaging in your fingers, by changing your hair color, and more! A whole new range of body-embedded products are emerging each day -- each carrying deep cultural, health, moral and privacy implications. This session will highlight these issues and discuss a future where hacking meets the human body.
Hashtags:
#sxsw #hackyou