Hack the Sustainability Goal! Startup Weekend Zero Waste #notalkallaction
Description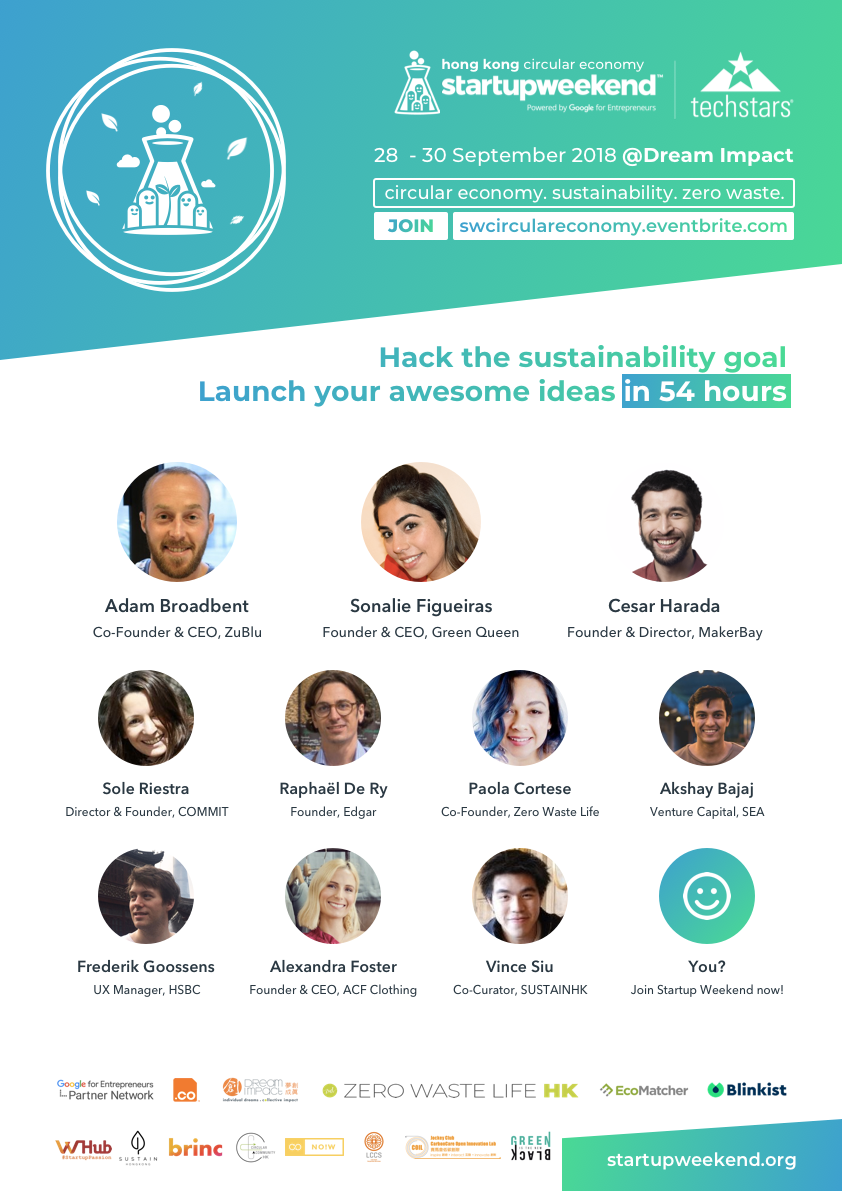 Do you want to be a part of this future?
Join Techstars x Startup Weekend Circular Economy, Sustainability, Zero Waste 28-30 SEP at Dream Impact 夢創成真
NO PREVIOUS EXPERIENCE REQUIRED!
For all event details, mentors and partners, please visit http://communities.techstars.com/events/13354
A weekend to create sustainable businesses and projects that will make impact on our planet.
Take part in a weekend creating sustainable businesses and projects that will impact our planet. Learn more about recycling, repairing, composting, reusing and how to apply them to your life and real projects.
Meet others who share your passion and work together to build a new product, service or initiative - in less than 54 hours!
What's different about this event?
To show that going zero waste is possible, we will make sure the entire event is a green event itself! There will be no disposables, all the food and beverages will be sourced locally, and we will used the recycled materials for work to ensure that no waste is sent to the landfill.
What is Startup Weekend?
Startup Weekend, powered by Google for Entrepreneurs, is non-profit entrepreneurship education event that brings together innovators, marketers, developers and designers. In just 54 hours, you will meet a dream startup team, do market research, build product, and demonstrate your business in front of judges and potential investors. Come to be a hero to change the world under a hackathon style.
Previous event: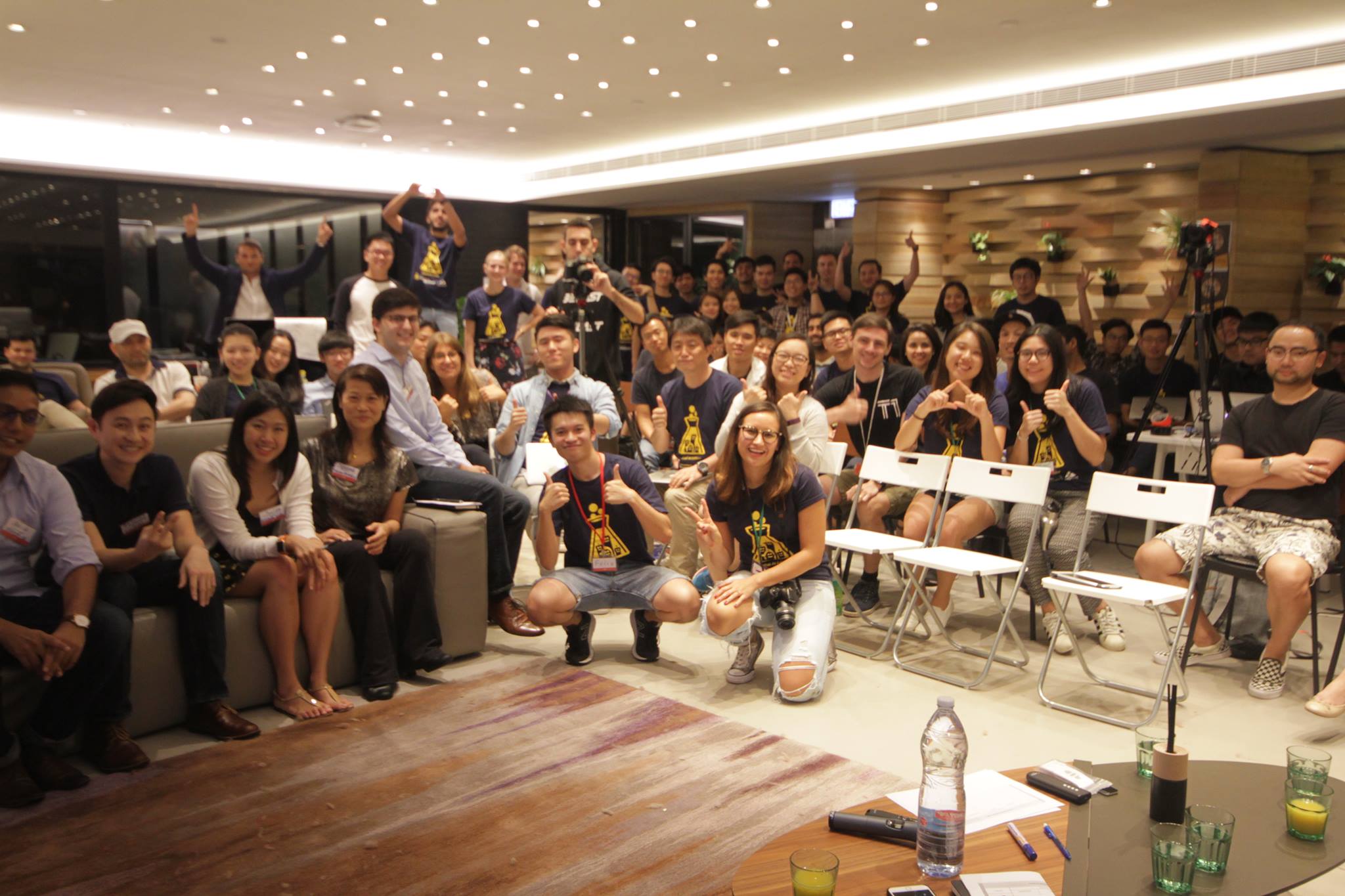 Startup Weekend is your chance to learn how to put your idea into action within a matter of days!

get introduced to the world of startups and entrepreneurship

learn the process for taking action on your ideas

meet experienced, talented, and passionate entrepreneurs in Hong Kong

join or build an all-star team

make meaningful connections and become part of a global community

learn and practice new skills to take back to your job or beef up your resume
Who is Startup Weekend For?

It doesn't matter what you do or where you come from, Startup Weekend is designed as an inclusive event and program that brings all sorts of people together including...

aspiring & experienced entrepreneurs

developers and other tech-related professionals

designers of all types

non-technical talent (i.e. business, sales, finance, legal, etc.)

students from universities and even high schools

professionals looking to switch careers or build new skills

and passionate visionaries
Agenda for reference: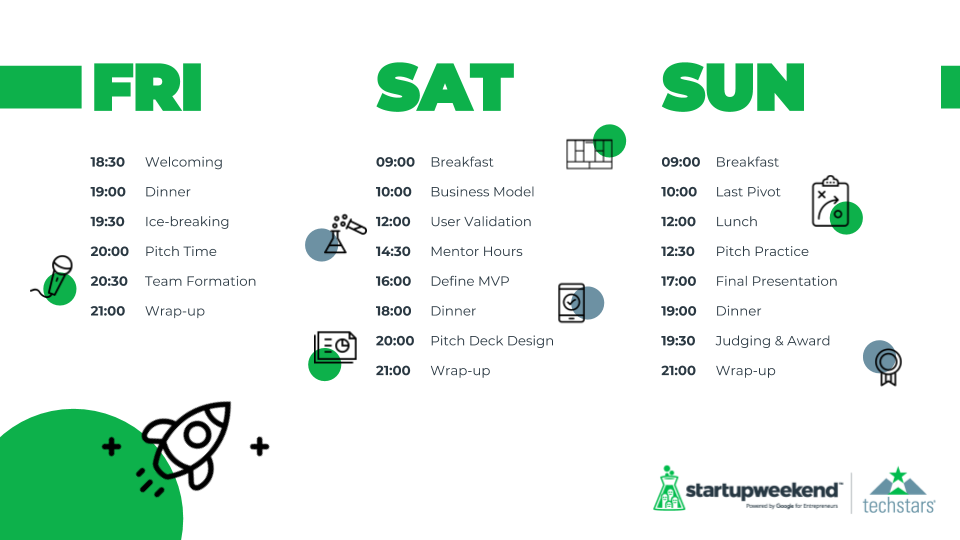 Your ticket includes:

Access to the full weekend-long event

Opportunity to pitch your idea on Friday night @Dream Impact

Mentoring by all-stars from the social impact and startup communities (be sure to check out the full)

Tasty meals all weekend

Access to Startup Weekend workshops i.e. Business Model, Lean Startup, Validation, Pitching, Design Thinking etc

Collaboration with awesome social innovation professionals from throughout Hong Kong

All-star judge's panel lead by startup and social innovation leaders

Membership in the Startup Weekend Community (>200K alumni)

A process for taking any idea from concept to creation in a matter of days
Do I need to come up with an idea?
If you have an idea for a startup, then great! We hope you pitch for the weekend. If you don't have an idea, that's quite alright! Come and spend the weekend, listen to the ideas being pitched, and see if something piques your interest! The weekend is all about learning about the startup ideation process and learning from each other. If you have more questions, check out the Startup Weekend First Timers FAQ!
---
Join us for a Bootcamp that will get you prepared for an upcoming Techstars Startup Weekend!
This Bootcamp will take place before your Techstars Startup Weekend in an effort to help expand the educational opportunities that the weekend can provide and prepare you for the event.
We know that during the weekend, there isn't a lot of time to learn new things. Bootcamps offer an additional opportunity for you to learn new skills, understand the format of a Techstars Startup Weekend and bond with other attendees.
Make sure you bring your laptop, and enthusiasm!
We'll start off with a little food and drink and then break out into a session on how to maximize your Techstars Startup Weekend experience!