Hack The Hackathon - London

Friday, July 5, 2013 at 6:00 PM

-

Sunday, July 7, 2013 at 6:00 PM (GMT)
Event Details
Hack The Hackathon's developer competition is an event designed for technical and non-technical innovators, designers, and engineers to build working prototypes, get fed, compete for prizes across different categories, work with expert mentors, meet new people, and scout for teammates to work on new or current projects.
Everyone who attends will receive an Amazon Web Services credit (worth US$100). Compete and win  Arduino hardware, valuable support services, and cash prizes.
Our Hackathon presents an opportunity to experiment with development platforms, APIs, and "smart" devices and to address an array of possible projects falling loosely into three broad challenge categories: Social Good, Sustainable Business, and Smarter Living. Within these three broad categories, you are free to invent and build prototypes that address the issues you feel are needed and wanted in your locale, and beyond.
Sustainable Business
Companies are trying to make life better for their employees and their customers. By making mundane business tasks more like games, employers can improve customer loyalty and employee satisfaction. The concepts behind many of the most popular consumer apps and games can be applied in enterprise environments to promote employee engagement, workforce productivity, quality control, accountability, health and environmental safety. To qualify for a prize in this category, create a way to make a workplace more productive, more efficient, and more fun.
Smarter Living
Using motion, voice, and other sensory data, and combining them with cloud-based data sources (from social media streams and other feeds), the goal is to help people be more responsive and sensitive toward one another and make better use of the technology that surrounds them. Whether for vehicles, wearable computing, home automation, toys, travel, entertainment, or shopping, intelligent sensors and controllers are appearing in our phones, in the other appliances or equipment we use daily, and in the infrastructure immediately around us and in orbit around the planet. To qualify for a prize in this category, use Arduino with other mobile or sensor-based technology to improve the quality of everyday life.
Social Good
Mobile apps and social media are bringing opportunity and aid in ways we could not have imagined just a short time ago. But this is just the beginning. We have a unique opportunity as a global community to include everyone who wants to contribute to dispute resolution and aid. To qualify for a prize in this category create a project that uses technology, data, or social media, and demonstrate an innovative way to address humanitarian crisis in the wake of conflict or tragedy.

Additional Prize Categories:
BUSINESS: sensor-based decision systems for enterprise process improvement

ROAD: the future of driving, including mobile computing, telematics, and geo-location.

FIELD: mobile field service, water and waste management, environmental studies

AID: technology, data, or social media for humanitarian crisis in the wake of conflict or tragedy
The Schedule 
• Friday 18:00 – 22:00 - Kickoff event with refreshments, networking, and developer dating which leads into idea pitches and team formation.
• Saturday 10:00 – 14:00 – Development. Workshops led by visiting mentors available to teams and individuals.
• Saturday 14:00 – 20:00 – Development. Visiting mentors continue to be available to teams and individuals.
• Saturday 20:00 – Sunday 10:00 – Development.
• Sunday 10:00 – 14:00 – Development. Visiting mentors continue to be available to teams and individuals.
• Sunday 14:00 – 15:00 – Conclude development.
• Sunday 15:00 – 17:00 – Presentations by the teams.
• Sunday 17:00 – 18:00 – Judging, award announcement, and refreshments.
The Tools
You are encouraged to bring any hardware, software, data, or other materials with you to the Hackathon. Our sponsors will be providing additional resources for you to learn, explore, and master. 
Register Now!
Don't worry if you are coming to the event without an idea or a project in mind. And don't worry if you are coming by yourself, without a team already formed. Just make sure that you arrive on time.
The event begins at 6pm on Friday July 5, 2013 with an introduction to the event and a chance to create (or join) a team. On Saturday, you will have a chance to work with a product strategist and system architect to make sure that you get started with the proper tools and that you have the skills on your team that you will need to complete your prototype. At midday on Sunday, we will reconvene and development will stop. Projects are delivered to the judges and the teams are free to work on presentation materials, business cases, and continue testing and refining the demo. When the judges have completed their initial review of materials submitted, each team will be given a chance to present their work and answer questions from the judges. The event concludes with an awards presentation late Sunday afternoon.
Get a great education, meet with like-minded people, and build something cool.
Speakers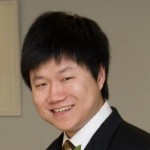 Cheng Luo is the Developer Relations Manager at Samsung. He heads up the European developer relations team located in London. Prior to joining Samsung, he spent most of his time on devel¬oping applic¬a¬tions for Maemo, Symbian, embedded Linux and bada, and now Tizen. He has over 7 years exper¬i¬ence on design and devel¬oping mobile applic¬a¬tions on various areas. He co-authored the books – "Intro¬duc¬tion to bada: A Developer's Guide" and "Tizen For Dummies".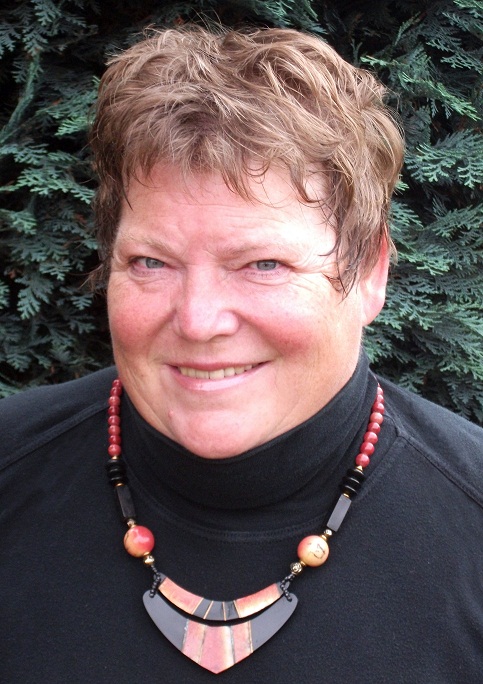 Gillian Youngs is Professor of Digital Economy and Deputy Director of the Centre for Research and Development, Faculty of Arts, University of Brighton. She has a background in journalism and communications consultancy in the civil aviation, high tech and media sectors, and a long term interest in the linkages between social and technological transformations. She is an applied theorist focused on knowledge exchange and policy-related research and her current collaborative funded work includes a British Academy project on digital identity and an ESRC research seminar series on digital policy. Her books include the edited collection 'Digital World: Connectivity, Creativity and Rights' published this summer by Routledge.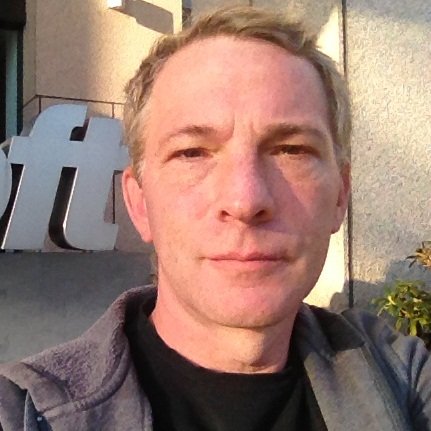 Russ Klein is the founder of Hack The Hackathon. He has extensive experience as a software developer and technology leader. He is a successful entrepreneur with strong leadership skills and a passion for bringing opportunities to aspiring technologists. He has published extensive research on emerging technology and serves as mentor to startups and independent engineers worldwide.
Mentors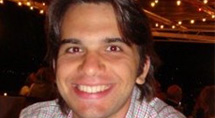 Arduino's Federico Vanzati has always been passionate about understanding how things work, his interest is in automating things and making different devices interact with each other. That's why he became an open source supporter and an automation engineer. His work in Arduino consists in producing content, contributing to the development of the project and improving the user experience.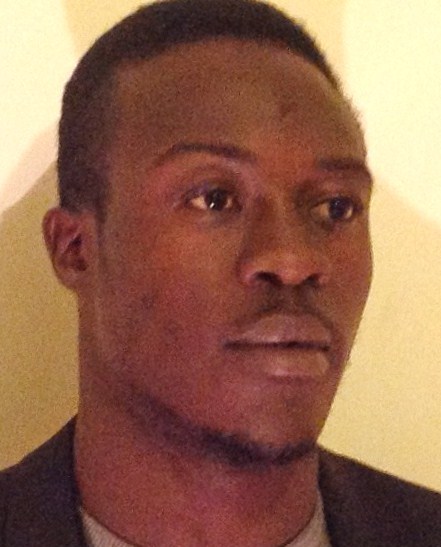 Morris Marah is an ICT4D enthusiast and a global development professional who loves all things technology design and creative. He is also a Project Manager for the Innovation Platform Africa Gathering - providing a space to bring technophiles, thinkers, entrepreneurs, innovators and investors together to talk about positive change in, sustainable development, technology, social networking, leadership, education, environment and good governance in Africa.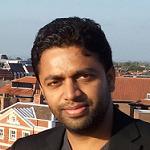 Sameer Ballewar is a developer evangelist in the Samsung Developers team. Sameer codes, creates training material and enjoys meeting fellow developers at events and codeathons. Prior to joining Samsung, Sameer worked as a software developer for enterprise mobile applications.
Gaurav Patil has worked in research and advisory for the past 10 years and has built out his coverage areas focusing on Wireless and Mobility, UC, Social Media, Collaboration, Contact Center Technologies, Cloud Communications and IP Telephony. Prior to Hack The Hackathon, Mr. Patil was employed at the Product Strategy and Architecture consulting practice of Wipro Technologies. Gaurav has deep experience in project sales, delivery and management activities which have focused on optimizing development and go-to-market strategies for product vendors and service providers. His global experiences includes work with clients in North America, Europe and Asia representing enterprise software, semi-conductor, medical devices and financial service institutions.
Judges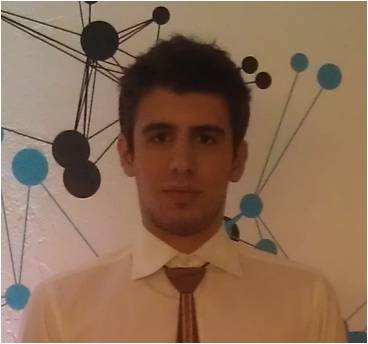 Mario Morello is currently Head of Strategic Communications at HealthBeMe, an online and offline wellness community designed to inspire and empower people who want to take more control over their health. Prior to joining HealthBeMe, Mario worked with companies in technology (e.g. Intel, Sony, Blinkbox, Dolby), transportation (e.g. British Airways, St Pancras Int), FMCG (e.g. Evian, Bacardi) and other sectors. He is passionate about aligning business and communications objectives and recently wrote a paper about opportunity formation, the role of business and personal networks and stakeholder management in moderate and extreme digital entrepreneurship.
Sponsors 




More to come!
When & Where

HUB Westminster




Friday, July 5, 2013 at 6:00 PM

-

Sunday, July 7, 2013 at 6:00 PM (GMT)
Add to my calendar
Organizer
Hack The Hackathon is a global series of developer competitions designed to educate, nurture, and support engineers, designers, innovators, and entrepreneurs. Each event is unique — but in series they create continuous innovation. We serve a worldwide community of independent and institutional app developers, we offer them access to rich resources, and we stimulate enthusiasm with fresh ideas, valuable prizes, and notoriety.