Hack The Hackathon - Istanbul

Friday, September 27, 2013 at 8:00 PM

-

Sunday, September 29, 2013 at 11:00 PM
Who's Going

Loading your connections...
3 of your friends are going.
Share it to get more people on board!
Share

Sara Haughty
San Francisco, California

Luke Picard
London, United Kingdom

Rick Vespucio
Florence, Italy
Event Details
https://www.facebook.com/events/366699873458614/
Napoleon once said that if he were to choose a capital for the world, he would pick İstanbul. This city's historic foundation makes it one of the most important cities in the world. Today, a vibrant, engaged, and passionate community of engineers, designers, and aspiring entrepreneurs is revitalizing Istanbul's role as a revolutionary powerhouse. Our upcoming Hackathon features challenges to encourage the independent developer to think about and build upon the unique ethos of Istanbul and transcend its borders.
After our successful inaugural developer competition in Istanbul in March 2013, it is clear to us that nowhere is the need for crowdsourced innovation greater than it is in Turkey today. We have identified opportunities to improve data collection and accuracy, to raise public awareness and participation in government affairs, command urban development, and improve health, education, and public safety. By applying social media, cloud services, and mobile computing to the greatest challenges facing the nation today, we give the independent developer community tools, guidance, and expertise and focus its energies on three core principles: Social Good, Sustainable Business, and Smarter Living.
CHALLENGES 
SOCIAL GOOD
To qualify for a prize in the Social Good category, a team must make use of mobile communications, cloud services, public or private data, and the social media to address one of the subjects below.
1. Urban Disparity and Transparent Policy
Istanbul faces problems in economic and social integration problems in urban areas that have seen large inward migration in recent years. As a result, the infrastructure development and government policy is under stress.  Through innovation, the independent developer community can improve social stability and internal unity, realize or enhance economic, social and cultural opportunities, and increase institutional capacity to mitigate socio economic integration and environmental related problems.  
Governance in Turkey is key to addressing the issues that are at the heart of achieving and maintaining social stability in the country. How should government make itself accessible and responsive to its people so that it addresses concerns in this area? This challenge encourages developers to use technology to think about ways to make governance processes more transparent, participatory, consensus orientated, accountable, responsive, effective, efficient, equitable and inclusive.   
2. Health and Education
Two of the industries that stand to enjoy the greatest impact and advantage from the combination of communications, social media, mobility and big data are healthcare and education. Several large groups of users are demanding new tools to improve the quality of care and the calibre of education available. Students and patients want better access to expert practitioners, more information about their status and their outcomes, and a better experience while engaged with their institutions. Doctors and teachers appreciate the value of the available data but are frustrated by its access and lack of organization. Administrators depend on the transparency of transactions and accuracy of data to make the best possible decisions. And the makers of educational and healthcare tools are increasingly looking to improve their products. The challenge is to address one of these broad areas innovation opportunities with a working prototype and a business use-case.
SMARTER LIVING
This Smarter Living challenges feature 3D Printing technology, advanced call management, NFC and other Auto-ID standards, sensors and microcontrollers, along with mobile devices, responsive architectures, and data.
1. 3D Printing
At the heart of the new age in rapid prototyping is the 3D Printer. Internet-awareness and connectivity can now be designed into everything. Whether for vehicles, wearable computing, home automation, education, toys, travel, entertainment, or shopping, the applications of the 3D Printer are just beginning to be explored. Create a 3D prototype that addresses one of the other challenges in this competition and your team qualifies to win a prize in this category.
2. Smarter Cities and the "Internet of Everything"
Intelligent sensors and controllers are appearing in our phones, in the other appliances or equipment we use daily, and in the infrastructure immediately around us and in orbit around the planet. Using motion, voice, and other sensory data, and combining them with cloud-based data sources (from social media streams and other feeds), the goal is to help the world around us be more responsive and sensitive toward us and to help people make better use of the technology that surrounds them.  To qualify for a prize in this category, make the world a little bit smarter using any of the listed technologies.
3. Knowledge Discovery through Music
The possibilities are literally endless. Selecting two chords from an array of eight in each measure, six notes from an octave and a half, note durations of twelve types, and a few patterns of percussion, there is the possibility of 6.87 times 10 to power of 109 unique measures, more than the number of stars in the universe. With data taxonomy and some creative mapping, it is possible render almost and database as sound -- and put our ears and our brains to work on discovering harmony, and possibly reason.  To qualify for a prize in this category, use sound to assist in the interpretation of data. 
SUSTAINABLE BUSINESS
Major organizations are turning to Web 2.0, Social Media, and Mobile Apps to conduct business, monitor transactions, and serve information to employees, partners, and customers. Their goal is to satisfy their customers and improve the work experience. Sustainable business practices and corporate social responsibility are not just buzzwords, they are essential to our survival.
1. User Experience Design and Gamification
The concepts behind many of the most popular consumer apps and games can be applied in enterprise environments to promote employee engagement, increase workforce productivity, and improve quality control, accountability, employee health, and environmental safety. From HR and EH&S to manufacturing, logistics and finance, business are using healthy internal competition and rewards for innovation as a way to stimulate employee loyalty and efficiency at the same time.  To qualify for a prize in this category, develop an enterprise-grade solution that engages its users through excellent UX design, "gamification" strategies, and that promotes a sustainable business agenda or inspires good corporate citizenship.
2 Making a Stable Business Sustainable
This challenge leverages the rise of new mobile and wireless communication technologies to develop apps for local business and to help people plug right in to the heartbeat of industry and economics in the city. Support tourists and visiting business people, abate traffic and pollution, revitalize clean energy and clean transportation, facilitate collaboration and among diverse interest groups, or protect the rich history of the city. Help business realize the potential role of innovation and the cost of waste. Teams that qualify for a prize in this category will use any of the listed technologies to promote action toward sustained economic growth, health, safety, and stability in Turkey.
SPONSORS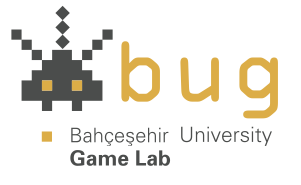 We are delighted to be holding this event at BUG once again, the innovation lab and co-working space Istanbul located at Bahçeşehir University. BUG was initiated by the Department of Communication Design Lab for Turkish entrepreneurs who want to work on education and communications projects. Everyone from academics, to professionals, to students are welcome.

Turkcell Technology facilitates the international spread of the products and solutions that create a difference in the environment of the Turkcell group of companies, and thus also creates value for other operators. Turkcell Technology successfully conducts its technology export activities to the Commonwealth of Independent States, Russia, the Middle East, Africa and Europe. Turkcell Technology aims to become a world brand in its field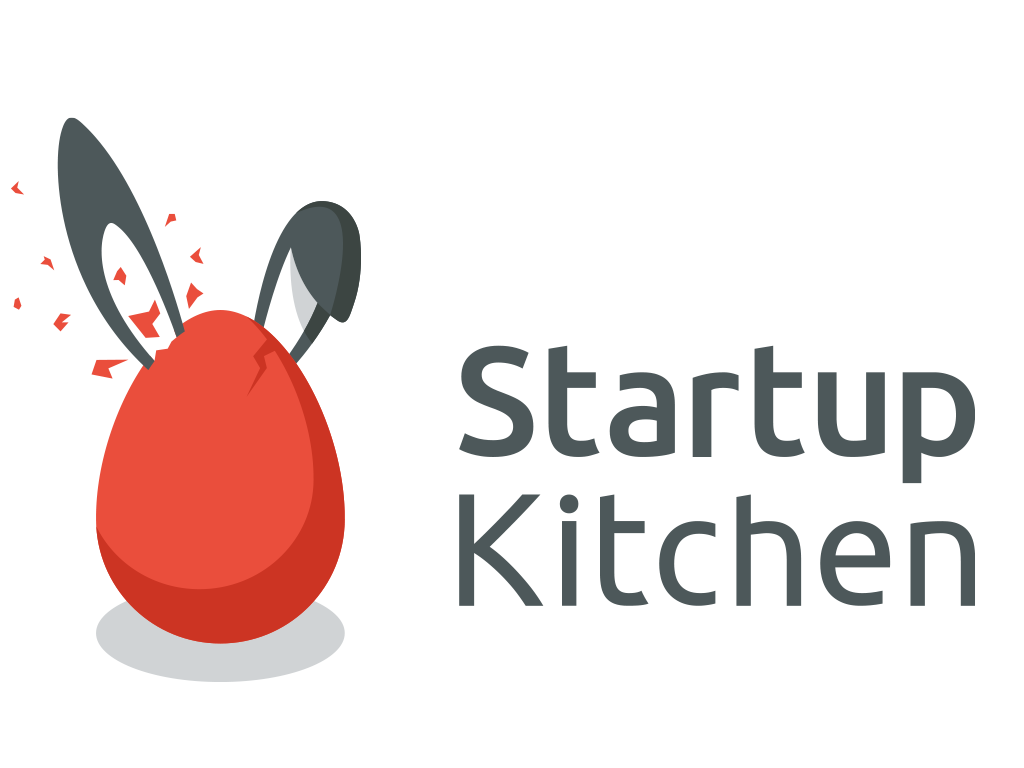 Startup Kitchen is a one of a kind incubation center based in Istanbul. The notion that differs us from others is that we believe in the enlightenment of young, raw talents via education. We started our journey in the Turkish startup scene with the beginning of 2012 and brought along a never-before-seen attitude of blending bright ideas with detailed education. By creating the perfect environment for young talents, we also give them the chance to be a vital part of the idea that they believe in. So far, Startup Kitchen has been the home for two succesful startups; ActAPI, the first gamification platform of Turkey and Tart Games, an indie game studio that is famous with its multiplayer game, Kixel. The first and foremost aim of Startup Kitchen is "to create at least one idea that will change the world". With this design in mind, we believe that "the potential is everything" and it must be encouraged.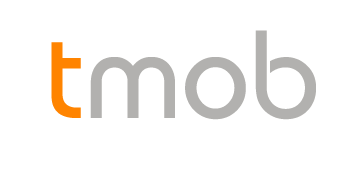 TMOB is a mobile focused global technology company designing and developing various mobile solutions and services in digital realm since 2009. Providing solutions for all platforms, TMOB's vision is being the leader mobile technologies company in Turkey. The company has offices in Amsterdam and in Bishkek as well as in İstanbul.
TMOB is differentiating itself in the sector with the following awards received:
Blackberry Developer Challenge, Blackberry Study Case, Turkcell Partner Programme Product and Services Awards 2013: Best B2C Application, Avea Best Mobile Application, Farmaskop Best Mobile Health Project Success Award, Mobile WEB Award, Digital Age, Award, European Business Awards and 5 Stevie Awards including 2 silver on: Company of The Year/Computer Software and Denizbank Mobile Banking App MobilDeniz App, 3 Bronzes on Vodafone Mobile Wallet App. TMOB has a portfolio of more than 80 applications which are downloaded for more than 100 million times. Vodafone Mobile Wallet, Yemeksepeti, Denizbank MobilDeniz, GittiGidiyor-ebay, Atlasjet, Anadolujet, AsyaCard, ClubFinans, TEB Fırsat Bulucu, DenizBonus, Garanti Hangi Kampanya, Markafoni, Trendyol, are some of TMOB's most popular applications.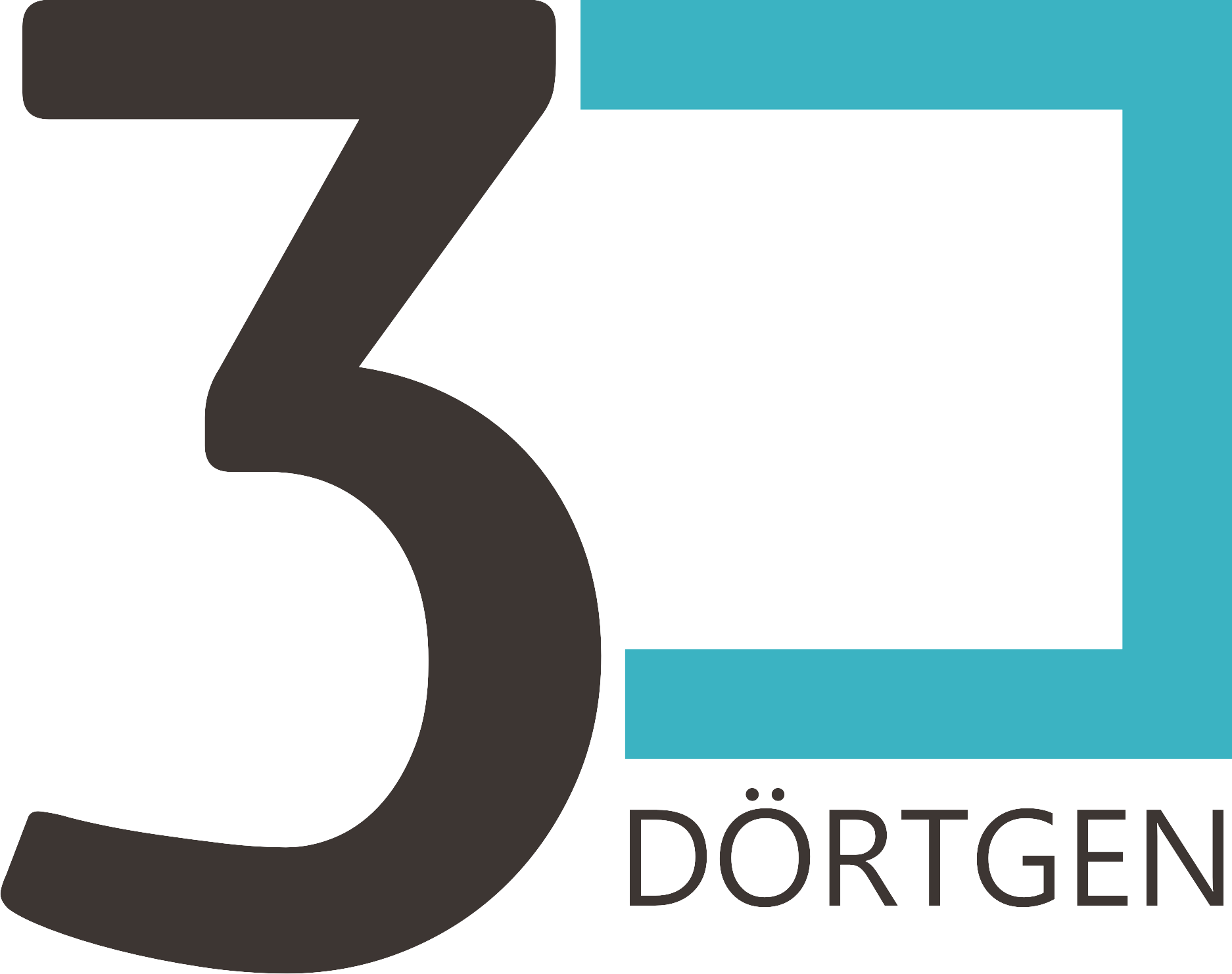 3Dörtgen is a "3D Printing focused" technology and maker store located at Camlica, Istanbul. We are motivated to promote 3D Printing and related technologies to the public and provide the chance to experience these technologies directly. Anyone who visits 3Dörtgen can:
experience with 3D Printers and have privilege to purchase

use 3D Printer pens to stimulate their creativity

be 3D scanned and printed out in full color

experience Virtual Reality with 3D glasses and make designs for 3D Printing

access to 3D Printed art and have chance to meet with the artists

find maker related books, magazines and products

attend a workshop or even organize an event

take a seat and drink Rwanda coffee with Maria's cheesecake

access to Fab Lab Istanbul and be part of the creativity


Fab Lab Istanbul is the first member of Fab Lab Association from Turkey. Located at Istanbul's Camlica district, Fab Lab Istanbul aims to promote digital manufacturing tools and the projects that can create new approaches to 3D Printing and related technologies. Members of the Fab can focus on their own work/project either individually or with a group. Fab Lab is now working on creating new workshops and seminars related to technology, innovation and education. Current machine park includes a Laser cutter, 3D Printer, 3D Scanner and Vinyl cutter. www.fablabistanbul.com

ISC is a 501(c)3 nonprofit organization committed to developing the next generation of communication and media leaders required to  foster environmental restoration, create green jobs and improve quality of life in the communities they touch.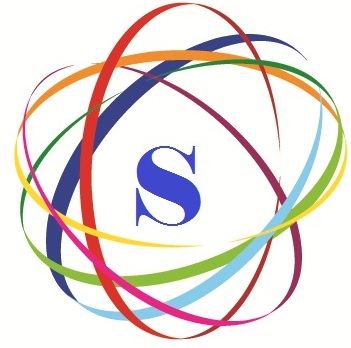 SkyeGroove International this is a limited liability company incorporated under law of Nigeria and licensed by IATA to carry out travel Agency, Trade Tours and associated business in Nigeria. Our aim is to achieve the best possible services that represent satisfaction, with speed and accuracy. At SKYEGROOVE INTERNATIONAL LTD., we strive to provide our customers with the best service in the industry. We are committed to offering travel services of the highest quality, combining our energy and enthusiasm, with our years of experience. Our greatest satisfaction comes in serving large numbers of satisfied client who have experience the joy and inspiration of travel and the globalization of the world as we embark on the journey into this twenty first century.


Amazon Web Services is a collection of remote computing services that together make up a cloud computing platform, offered over the Internet by Amazon.com. The most central and well-known of these services are Amazon EC2 and Amazon S3.
SPEAKERS 
Niels van der Linden, IsteOyun
Bilal Kabakli, UX & Product Development, Startup Kitchen

Mustafa Esat Belhan, Product Manager at Turkcell

Salih Özkan, COO TMob
JUDGES
Niels van der Linden (IsteOyun)
Güven Çatak (BUG)
Furkan Bakir (3Dörtgen)
Don Carli (The Institute for Sustainable Communication)
Salih Ozkan (TMob)
Burak Tamer (Bahçeşehir University)
MENTORS 
Sezer Yeşiltaş (Development Manager at Turkcell Technology Research and Development)
Bahri Okuroğlu (Development Manager at Turkcell Technology Research and Development)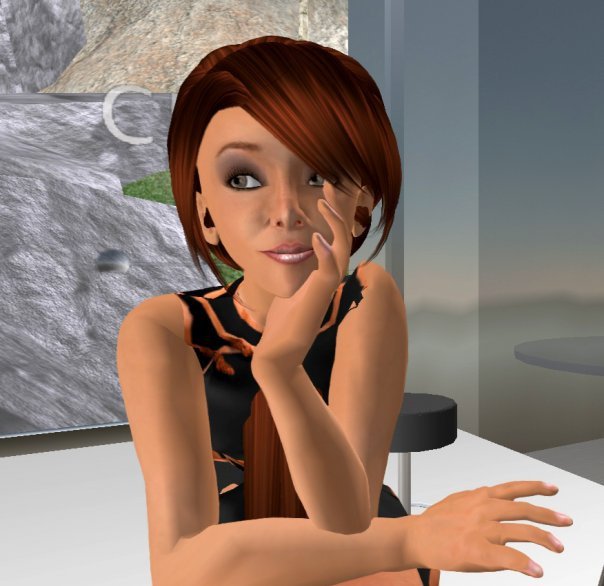 Founder of several technology companies, Oya Demirli has 20+ years of experience in the development of strategy, business models, user interfaces, intellectual property and large-scale applications with Pixar, Kodak and other companies for still and motion imaging systems as well as automated image processing systems for mobile platforms. Oya has the completed the  Executive Program at The Wharton School at the University of Pennsylvania and has BA/BFA, MA/MFA degrees from York University Toronto  and La  Sorbonne, Paris. 
The Schedule 
The event begins at 8pm on Friday September 27, 2013 with an introduction to the event and a chance to create (or join) a team. On Saturday, you will have a chance to work with a product strategist and system architect to make sure that you get started with the proper tools and that you have the skills on your team that you will need to complete your prototype. At midday on Sunday, we will reconvene and development will stop. Projects are delivered to the judges and the teams are free to work on presentation materials, business cases, and continue testing and refining the demo. When the judges have completed their initial review of materials submitted, each team will be given a chance to present their work and answer questions from the judges. The event concludes with an awards presentation late Sunday afternoon.
Details:
Friday 20:00 - 24:00 - Kickoff event with refreshments, networking, and developer dating which leads into idea pitches and team formation.
20:00 Introduction and ground rules (Russ Klein)
20:15 Sponsor Introductions (5-10 minutes each)
                Bahçeşehir University
                Turkcell
                Startup Kitchen
                TMob
                3Dörtgen 
                Institute for Sustainable Communication
21:00 Lightning Pitches
22:00 Open Networking and Team Formation
23:00 Team Registration
Saturday 00:00 - 24:00 Development, Workshops. And Mentoring
00:00 Development Begins
08:00 Seminar #1: 3D Scanning and Printing Workshop (Furkan Bakir, 3Dörtgen)
09:00 Seminar #2: Design for Sustainability (Don Carli, The Institute for Sustainable Communication)
09:30 Seminar #3: Gamification for User Engagement (Niels van der Linden,
IsteOyun)
10:00 Seminar #4: UX Design Seminar (Bilal Kabakli, Startup Kitchen)
10:30 Seminar #5: Mobile App Economy and Trends (Salih Ozkan, TMob)
11:00 Seminar #6: Management of Mobile Apps (from 0 to 100) (Esat Belhan, Product Manager at Turkcel)
13:00 Individual Mentoring
05:00 Development Continues
Sunday 00:00 - 20:00 Development, Pitch Coaching, Presentations Judging, and Awards
00:00 Development Continues
08:00 Individual Mentoring
13:00 Pitch Coaching Available
15:00 Conclude development.
16:00 Presentations by the teams
19:00 Music (Burak Tamer, BUG)
20:00 Event Concludes
Get a great education, meet with like-minded people, and build something cool.
Judging Criteria. Apps will be judged based on the criteria below and weighted accordingly. 
Articulation of the purpose, target audience, and user experience 
Innovation and demonstration
Use of technologies, as articulated by the judges at the start of the competition.
We Supply: Platforms, quick-start guides, and code samples that help you build ideas into working systems, food and beverages to keep you going, and a great place to work. We also supply technical experts to assist teams in building faster, smarter, and with new tools.
Attendees Bring: Laptop, skills, and ideas. They come with a collaborative team-focused mindset and/or team up in advance on Twitter/Facebook/Google+. Whether you are a server-side programmer coding in Ruby/PHP/.NET, an experienced app developer, a designer, artist, or social media enthusiast, you are invited to attend this event. Every group needs a good balance of talent and your skills are needed!
When & Where

BUG
24 Kemeraltı Caddesi
Istanbul, Istanbul 34200
Turkey

Friday, September 27, 2013 at 8:00 PM

-

Sunday, September 29, 2013 at 11:00 PM
Add to my calendar
Organizer
Hack The Hackathon
Hack The Hackathon is a global series of developer competitions designed to educate, nurture, and support engineers, designers, innovators, and entrepreneurs. Each event is unique — but in series they create continuous innovation. We serve a worldwide community of independent and institutional app developers, we offer them access to rich resources, and we stimulate enthusiasm with fresh ideas, valuable prizes, and notoriety.
Hack The Hackathon - Istanbul