Hack The Hackathon - Istanbul

Friday, March 8, 2013 at 6:00 PM

-

Sunday, March 10, 2013 at 6:00 PM (EST)

Istanbul, Turkey
Who's Going
Loading your connections...
Event Details
Event Detail
Hack The Hackathon is coming to Istanbul! All three of our core themes will be represented in this event: Smarter Living, Sustainable Business, and Social Good. Get a great education, eat lots of food, and get together with like-minded people to spend 48 hours building something cool. Show the world that Istanbul competes on the main stage.
Hack The Hackathon's developer competition is an event designed for attendees (technical & non-technical) to build apps/mobile apps, get fed, compete for prizes across different categories, work with expert mentors, meet new people, and scout for teammates to work on new or current projects. Our hackathon presents an opportunity to experiment with mobile application development platforms, APIs, and "smart" devices and to address an array of possible projects falling loosely into three broad categories:
Social Good Challenge - Mobile apps and social media are bringing opportunity and aid in ways we could not have imaged. Can you develop an app that helps improve the quality of life for people in war-torn, drought or hunger-stricken communities? We have prizes for teams willing to take the challenge and build applications for good!
Smarter Living Challenge – Using motion, voice, and other sensory data, and combining them with cloud-based data sources (from social media streams and other feeds), the goal is to help people be more responsive and sensitive toward one another and make better use of the technology that surrounds them. Whether for connected vehicles, wearable computing, home automation, toys, travel, entertainment, or shopping, these apps come together in a dramatic real-world road test that you will not want to miss! Educational apps for early childhood through to continuing adult and elderly education; apps for patients, healthcare practitioners, medical facilities, and healthcare payers; and social services apps for utilities, carriers, governments, and non-profits revolutionizing the way basic services are delivered to the most advanced and to the most needy people on the planet.
Sustainable Business Challenge – Just like governments and human rights groups, companies are also trying to make life better for their employees and their customers. By making mundane business tasks more like games, employers can improve customer loyalty and employee satisfaction. This challenge aims to make the workplace more productive, more efficient, and more fun. The concepts behind many of the most popular consumer apps and games can be applied in enterprise environments to promote employee engagement, workforce productivity, quality control, accountability, health and environmental safety.
Collaboration is key to success in a Hackathon and that fact has not gone unnoticed by governments wishing to foster the exchange of innovation and ideas between and among different countries around the globe. In addition to the three general themes and the independent challenges set forth by our technology sponsors, each event includes recognition and reward for individuals who distinguish themselves during the event in learning, exploration, sharing, building, and mastery. 
Agenda.  The following is a sample weekend agenda:
Friday 18:00 – 22:00 - 

Kickoff event with refreshments, networking, and developer dating which leads into idea pitches and team formation.

Saturday 10:00 – 14:00 – 

Development. Workshops led by visiting mentors available to teams and individuals.

Saturday 14:00 – 20:00 – 

Development. Visiting mentors continue to be available to teams and individuals.

Saturday 20:00 – Sunday 10:00 – 

Development.

Sunday 10:00 – 14:00 – 

Development. Visiting mentors continue to be available to teams and individuals.

Sunday 14:00 – 16:00 – 

Conclude development.

Sunday 16:00 – 18:00 – 

Presentations by the teams.

Sunday 18:00 – 20:00 – 

Dinner, judging deliberation, awards announced, after-party.
Judging Criteria. Apps will be judged based on the criteria below and weighted accordingly.  
Articulation of the purpose, target audience, and user experience
Innovation and demonstration
Use of technologies, as articulated by the judges at the start of the competition.
We Supply: Platforms, quick-start guides, and code samples that help you build ideas into working systems, food and beverages to keep you going, and a great place to work. We also supply technical experts to assist teams in building faster, smarter, and with new tools.
Attendees Bring: Laptop, skills, and ideas. They come with a collaborative team-focused mindset and/or team up in advance on Twitter/Facebook/Google+. Whether you are a server-side programmer coding in Ruby/PHP/.NET, an experienced app developer, a designer, artist, or social media enthusiast, you are invited to attend this event. Every group needs a good balance of talent and your skills are needed!
Speakers

Ahm
et Ba

ş

aran has more than 15 years of experience in the software industry. Before 
forming Inomera, he co-founded Turkey's first Java House. He developed software which is still used by largest retailers, finance institutions and telecom operators in Turkey. He managed large-scale, international software projects and teams. He has extensive hands-on experience on JEE technologies. Ahmet is a dedicated motivator and coach for young Computer Science graduates.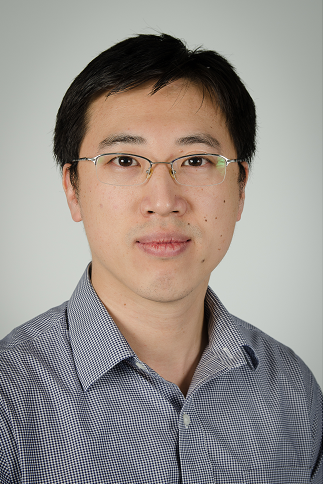 Wenhui Lu has 11 years' experience in software development on mobile devices. He has been working in different roles in Nokia for various projects ranging from product development to research oriented.
Currently working as a Technology Wizard, Wenhui promotes the developer ecosystem of windows phone by providing developers with technical consultancy, training, evangelism, and other facilities to help them to succeed on Windows Phone with Nokia.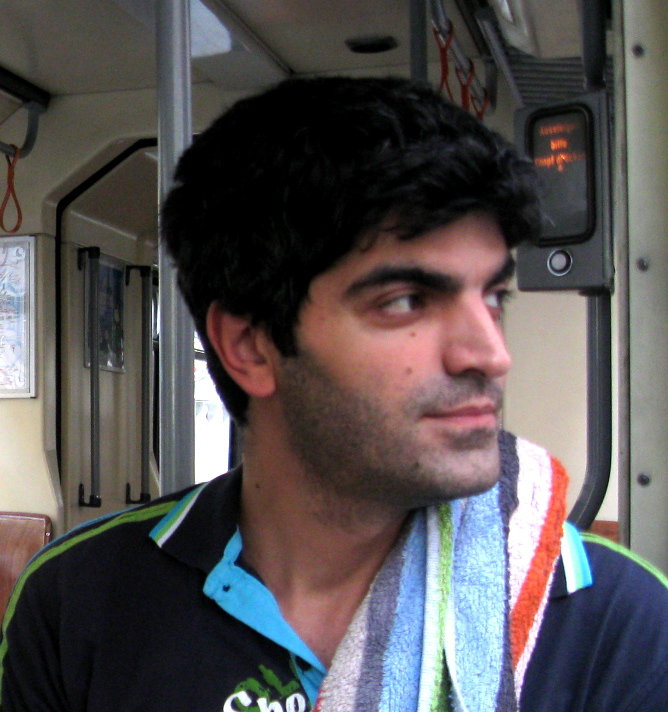 Bager Akbay
studied Visual Communication Design at Yildiz Technical University and Interface Cultures at Linz University of Arts. Bager was an actor and a puppeteer in Dark Theatre in Istanbul. Mr. Akbay has also worked as a lecturer for 7 years in his field, and is eager to live his life between art and science as an experimentalist. Bager Akbay is currently teaching Interactive Media at Plato College of Higher Education,Istanbul and working as the director of the Plato Media Lab.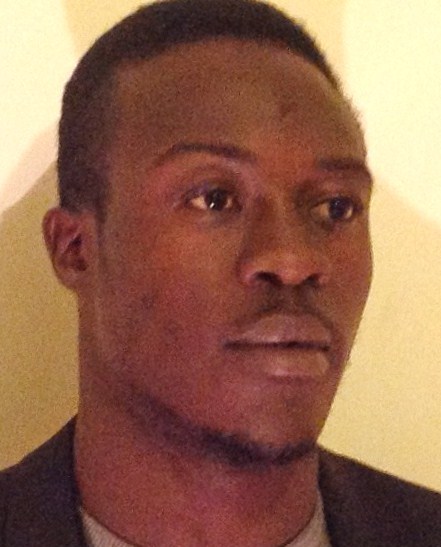 Morris Marah is an ICT4D enthusiast and a global development professional who loves all things technology design and creative. He is also a Project Manager for the Innovation Platform Africa Gathering - providing a space to bring technophiles, thinkers, entrepreneurs, innovators and investors together to talk about positive change in, sustainable development, technology, social networking, leadership, education, environment and good governance in Africa.
Judges
Kaan Bingol is an executive in the IT industry with extensive experience in Software development & implementation. He has developed SaaS (Software as a Service) business ventures and managed large teams of consultants delivering corporate software services in a leading IT systems integration company. Mr Bingol specializes in strategy formulation for enterprise software services, new business development, project management and sales.

Güven Çatak (Dr.) works as an assistant professor at Bahçeşehir University, Communication Design Department. He is currently giving classes on motion and game design. At the same time he finds solutions as a creative director for Giyotin Film. He is also the founder and coordinator of the game lab BUG. His research areas are mainly gamification, game based learning, game art and machinima.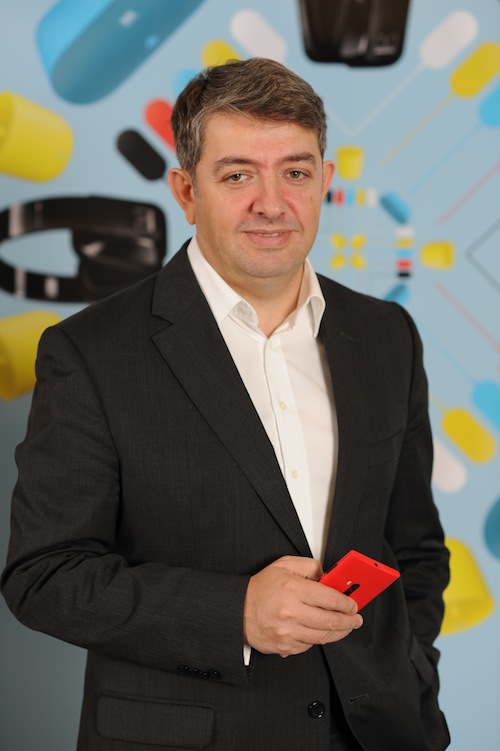 Salih Ozkan is a professional with a career reflecting over 14 years of management experience in high tech multinationals. Prior to joining Nokia in 2004, he worked at Siemens-Nixdorf IT services business unit for enterprise customers and held different positions at Metis A.S., such as Technical Manager and CRM Operations Director, for clients like with Microsoft and Epson. Since 2004, he held different positions at Nokia Turkey, Eurasia region and Russia, including customer care, GTM, presales channel and training support and online sales. In 2009, he rejoined Nokia Turkey local management team, responsible from mobile internet services localization, sales and marketing. Currently, he is heading  the eco-system and developer experience team in Turkey.
 Mentors
Ahmet Alpat specializes in embedded systems, hardware and software design, and coding. Mr. Alpat caters to companies developing products with innovative product design and applications. He is founder of a embedded hardware design company and founder of a hardware start-up.
Niels van der Linden specializes in product and process management and gamification. Niels has an entrepreneurial mindset with experience and know-how of mobile telecommunication and internet services and extensive experience doing international business having worked with several start-ups in the Netherlands and Turkey.
Gaurav Patil has worked in research and advisory for the past 10 years and has built out his coverage areas focusing on Wireless and Mobility, UC, Social Media, Collaboration, Contact Center Technologies, Cloud Communications and IP Telephony. Prior to Hack The Hackathon, Mr. Patil was employed at the Product Strategy and Architecture consulting practice of Wipro Technologies. Gaurav has deep experience in project sales, delivery and management activities which have focused on optimizing development and go-to-market strategies for product vendors and service providers. His global experiences includes work with clients in North America, Europe and Asia representing enterprise software, semi-conductor, medical devices and financial service institutions. 
Sponsors

Microsoft Türkiye, 1993 yılında altı kişiyle başladığı uzun maratonda, bugün 350'ye yakın çalışanıyla birlikte koşuyor. Türkiye, aynı zamanda 79 ülkenin bulunduğu Microsoft Orta Doğu ve Afrika Bölgesi'nin de merkezi olarak yer alıyor. Microsoft, Türkiye'de de kurumlar ve bireylerin yeni ve önde olabilmeleri için, bilişimin tüm dünyada olduğu gibi, ülkemizde de en fazla yatırım yapılan alanlardan biri olması gerektiğine inanıyor. Kurulduğu günden bu yana yerelleştirme çalışmalarının yanı sıra eğitim, destek, çözüm ve güvenlik konularında da kapsamlı faaliyetler yürüten Microsoft Türkiye, yazılımlarıyla insanları 'her zaman, her yerden ve her cihazdan' bilgiyle buluşturuyor. Her bireye ve her ölçekteki şirketin farklı ihtiyaçlarına cevap verebilen Bulut Bilişim çözümleri ile bilgi teknolojilerinin yaygınlaşmasını hedefliyor. Microsoft Türkiye, 10 bini aşkın bilişim şirketinden oluşan ekosistemiyle Türkiye'nin bilişim gücü olmaya devam ediyor.

Netmera aims to help all mobile app developer teams (small or big) to create engaging, beautiful apps by offering multi platform SDK's and backend services such as content management, push notifications, geo queries, user management and many more. So any mobile developer can connect an app to Netmera Cloud Backend within few minutes.

Nokia dünyanın dört bir yanındaki insanların hayatının ayrılmaz bir parçası olan ürünleriyle mobil iletişimde uluslararası liderdir. Her gün 1,3 milyardan fazla insan,yaşadıkları anları yakalamak, deneyimlerini paylaşmak, aradıkları bilgiye ulaşmak, yol tarifi almak ya da yalnızca birbirleriyle konuşmak için Nokia telefonlarını kullanıyor. Nokia, teknoloji ve tasarımdaki yenilikleriyle dünyanın en tanınmış markalarından biri haline gelmiştir. Daha fazla bilgi için: http://www.nokia.com/about-nokia.
Media Partners

Base-İstanbul, İstanbul'da yer alan üyeleri tarafından yönetilen ve idare edilen bir teknoloji topluluğudur. İnsanlar fikirlerini paylaşmak, araç-gereç paylaşmak, tecrübe aktarımı ve eğlence için mekanımızda toplanır.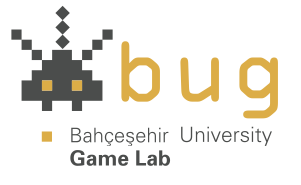 We are delighted to be holding this event at BUG, the newest innovation lab and co-working space in Istanbul, located at Bahçeşehir University. BUG was initiated by the Department of Communication Design Lab for Turkish entrepreneurs who want to work on education and communications projects. Everyone from academics, to professionals, to students is welcome.

Google Developer Group (GDG) Istanbul aims to bring all users interested in Google related technologies. GDG Istanbul has been active since 2009 and hold great variety of meetings and hackathons on Android, GWT, HTML5 and other emerging technologies. The user group meetings held monthly and open to anyone who wants to attend or be on stage.  

Kodcu.com produces and publishes valuable content for our software developers. Kodcu.com is a community-driven page which carefully moderated by our expert. For 10 years, kodcu.com has earned credibility with our active and engaged community by  producing and sharing useful content.
Attendee List
Sort by:

Date

|

First Name

|

Last Name
When & Where


BUG
24 Kemeraltı Caddesi


Istanbul

,

Istanbul

34425


Turkey



Friday, March 8, 2013 at 6:00 PM

-

Sunday, March 10, 2013 at 6:00 PM (EST)
Add to my calendar
Organizer
Hack The Hackathon
Hack The Hackathon is a global series of developer competitions designed to educate, nurture, and support engineers, designers, innovators, and entrepreneurs. Each event is unique — but in series they create continuous innovation. We serve a worldwide community of independent and institutional app developers, we offer them access to rich resources, and we stimulate enthusiasm with fresh ideas, valuable prizes, and notoriety.