Hack Reactor Hiring Day - Sept 3
When and where
Location
Hack Reactor 944 Market Street San Francisco, CA 94102
Description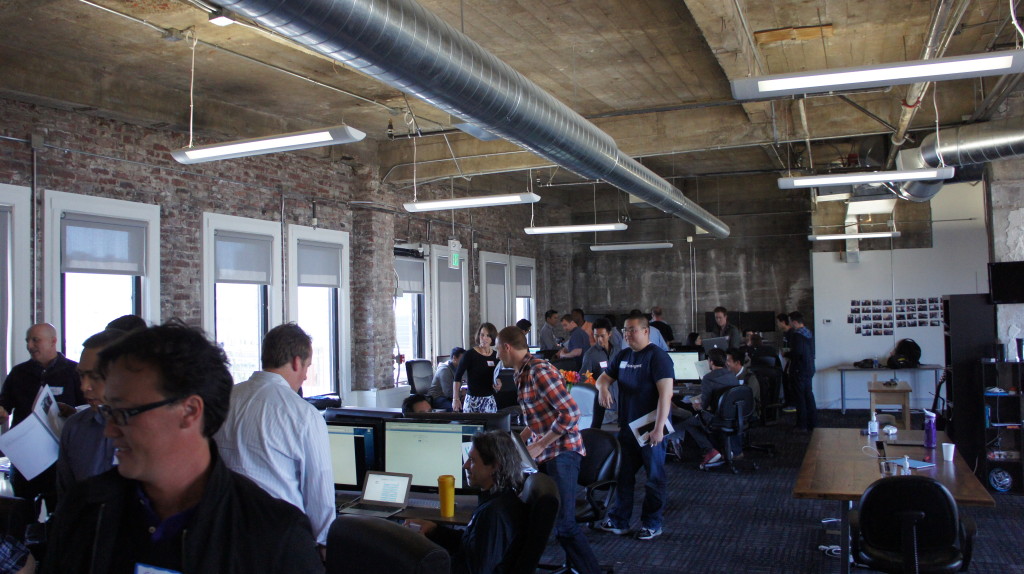 Meet Our Talented Full-Stack Software Engineers
We invite technical hiring teams to meet our newest graduates at Hack Reactor on the 8th Floor of 944 Market St (located by Powell St. BART station).
Hack Reactor is a three-month course that covers advanced software engineering, the web, and high-end JS patterns. Incoming developers go through a rigorous application process (~30:1 applicant ratio) and begin the pre-course curriculum with a strong background of syntactic fluency and web app development skills. Our alumni are now working in back-end, front-end and full-stack engineering roles at companies like Salesforce, SlideShare/LinkedIn, Groupon, Adobe, Klout and more name brand tech companies.
Hack Reactor developers have also achieved widespread coverage in Wired magazine and Tech Crunch for their innovative creations.
Note - We are grateful for your interest! Please note that we will accomodate as many teams as possible. We will touch base with you prior to the event to share information. Please note that registration is necessary, but may not guarantee a slot.

Hiring Day Format
Visiting companies will view developers' projects and mingle. Attending companies will have a brief, timed one-on-one with each developer (around five minutes). Upon completion of this "speed dating" round, you are invited to (and strongly encouraged to) continue conversations over food & drinks.
You may follow up with individual candidates to continue the hiring process at your discretion.
2:00PM - Arrive & check-in & network


2:30PM - Group project demos

3:00PM - Speed dating interviews

End - Mingle & mix

About Hack Reactor

During the 800 hours our developers spend with us - 6 days per week, 11 hrs/day, for 12 weeks - we create pixel-perfect mock-ups of popular websites with HTML & CSS, implement client-side form validation and AJAX calls using jQuery, build foundational knowledge by re-implementing basic data structures and utility functions using JavaScript, and create fully-featured applications using a variety of frameworks and libraries across multiple languages.
Through our practical, hands-on, project-based curriculum- which emphasizes collaboration thorough pair-programming, best practices such as iterative development and TDD, and use of on-the-job tools such as git- we seek to create developers who can contribute to your teams across the full-stack from day one.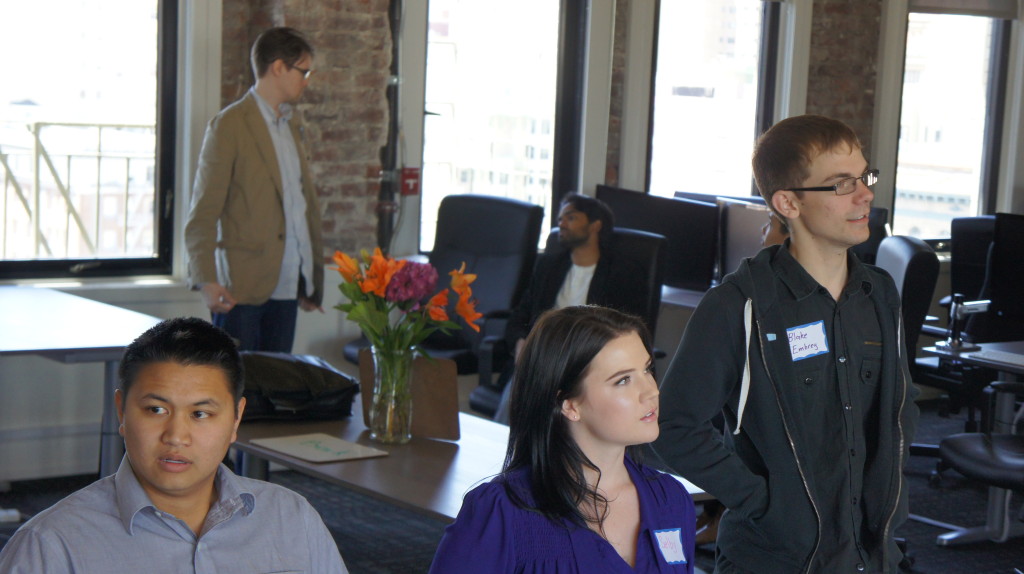 Love our grads? Become a Priority Hiring Partner.

Our Hiring Day is pretty darn awesome, but it's just one piece of our Graduate Hiring Program. We work with highly motivated, rapidly growing and exciting companies to create earlier and deeper developer engagement, facilitate more effective matchmaking and help with post-hiring success.
If you're looking to make the most out of Hiring Day and our Graduate Hiring Program, let's talk about engaging you as a Priority Hiring Partner - email adrian@hackreactor.com.
Hack Reactor Developer Projects

Examples of former/current developer demos.
26Queens - A distributed computing project tackling world-record of the N-Queens problem. See the Wired.com article highlighting the project and its architects:
Hackers Spawn Web Supercomputer (http://www.wired.com/wiredenterprise/2013/06/43651/)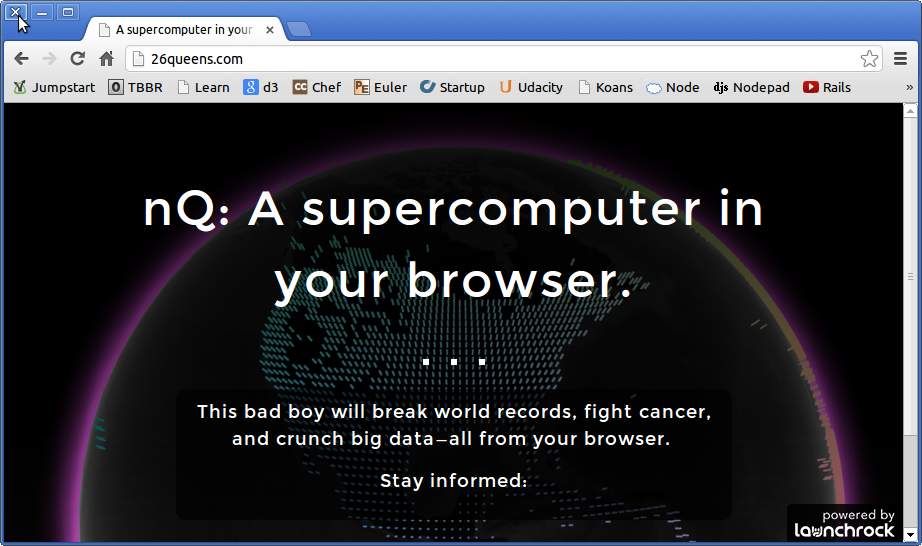 Instahood - made front page of Hacker News and #6 on Mashable 19 Fascinating Maps -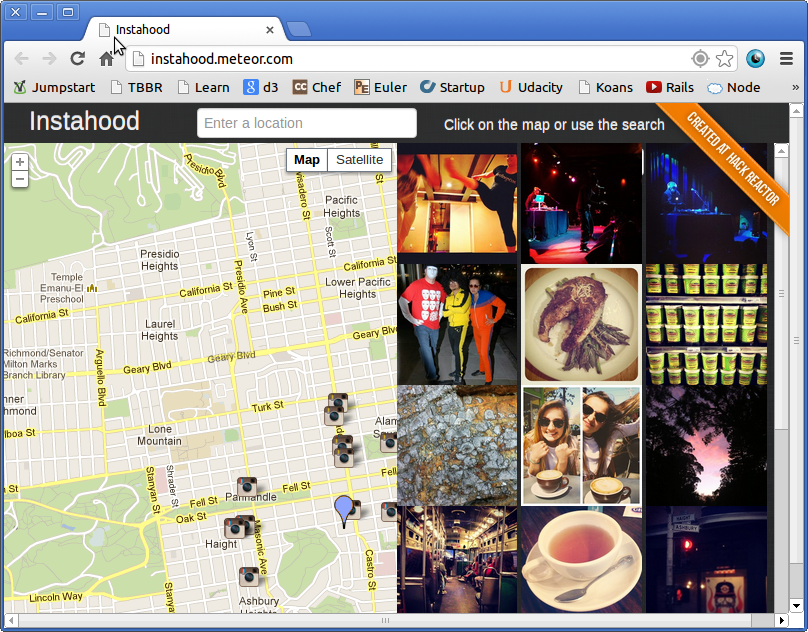 Reddit Insight - scraping visualizing Reddit data using Express and d3
Covered in TechCrunch and elsewhere.