Join us for 3 days of building innovative tech solutions for challenging problems facing the marginalized and the church.
About this event
#HACK is an annual global hackathon convened by Indigitous that brings together the collective skills of Christian technologists, entrepreneurs, and anyone else desiring to put their faith and talents to work for Jesus. Whether you are a skilled technologist, a marketing professional, a non-profit leader, a project manager or just someone who wants to put their faith into action, join us to create technology with a missional focus.
For details, please visit hacksv.faith
Learn more about FaithTech Labs or Indigitous #HACK
Participating Cities
Here are some of the cities that are participating:
Austin, TX
Chicago, IL
Dallas, TX
Houston, TX
Orlando, FL
Philadelphia, PA (in-person option available)
Phoenix, AZ
San Francisco Bay Area, CA (in-person options available)
Toronto, ON
Vancouver, BC (in-person option available)
Waterloo, ON (in-person option available)
Don't see your city listed? Join us anyway!
In person pods may ask for a donation to cover costs of facilities and food/beverages.
Schedule
Friday
3pm PT/6pm ET | Problem Definition Workshop (Pre-Hack)
5pm PT/8pm ET| #HACK Kick Off: Welcome & Keynote
6pm PT/9pm ET | Team Formation
6:30pm PT/9:30pm ET | Ideation Workshop (Side Session)
From 6pm PT/9pm ET onwards | Project Work Time
Saturday
7am PT/10am ET | #HACK Global Connect Call
8am PT/11am ET | Team Devotional
8am - 8pm PT/11am-11pm ET | Mentor Office Hours
12-5pm PT/3-8pm ET | Programming Workshops (Side Sessions)
All day | Project Work Time
Sunday
Until 3:30pm PT/6:30pm ET | Project Work Time
8am - 3:30pm PT/11am-6:30pm ET | Mentor Office Hours
8am PT/11am ET | Sunday Service Watch Party
3:30pm PT/6:30pm ET | Project Submission & Celebration
Schedule subject to updates and adjustments.
Challenges
1. Move the Movable Middle: Innovating Bible Engagement
All over the world, there are tens of millions of people who aren't currently engaging with Scripture but are open to doing so. American Bible Society (ABS) has done the research—a huge segment of today's population is open to exploring the Bible for the first time.
But they don't know where to get started.
How might we craft solutions to help these interested outsiders discover the Bible on their own terms and find points of connection relevant to their current life situations?How might we use technologies like AI/ML—or chatbots, or smart assistants, or others—to provide automated and personalized guidance to people starting out on the pathway to Scripture engagement?
2. Where Is The Church Not? A Map Of Every Village in the World
The Coalition of the Willing is an association of global church planting ministries dedicated to sharing data with one another in order to determine where in the world the church is—and isn't. They're building a mapping tool to help visualize this data down to village-level granularity. The impact of this visualization for global church planting strategy would be huge.
Their challenge is data-oriented. While they have GIS location data for villages and boundaries, all of their village names are in English. However, those best situated to report on the existence of churches are local believers, and those believers know their surrounding villages by their local names, not English ones.
Through #HACK2021, we hope to build innovative, tested, and automated processes to track down databases of localized names for villages and then accurately associate those names with their English/GIS counterparts. Is there a one-process-fits-all-countries approach? We don't know. Is there a set of processes that will work for most countries? We don't know. All we know is that #HACK2021 is up for the challenge.
3. Creating a collaborative disciple-making online platform
World Vision is committed to ending extreme poverty and laying the foundation for every child to experience Jesus' promise of life in all its fullness (John 10:10). As a child-focused organization, World Vision sees children as a community's most precious resource and central to addressing poverty. Since poverty is different in each context, World Vision works with communities, families, local leaders, and children themselves to identify solutions and transform lives.
Around the world, there are people in great need, and there are churches in their community that would like to help but lack the resources. Their needs include:
Volunteers
ProBono services (technical, legal, etc.)
Money
Resources (such as vehicles, equipment, or land)
In other parts of the world, there are people who would be willing to donate to meet those specific needs. World Vision is inviting you to help build a global marketplace to connect donors to those in need.
The MVP for this global marketplace would allow World Vision to help more people impacted by poverty get out of poverty. As the project iterates and develops, World Vision expects to see an increase in the number of local volunteers and, eventually, global volunteers. The MVP would also inspire, motivate and encourage others to participate by allowing users to share impactful stories with others.
4. Inspire tomorrow's missionaries to engage the unengaged
The missionary task involves proclaiming the gospel to all the peoples of the earth. There are many people groups where believers are proclaiming the gospel, though few from that group have yet professed faith in Jesus Christ. These people are getting the opportunity to hear the gospel, and we pray and hope that they will come to faith.
And then, there are those people groups where no believers from anywhere are present to engage. These are the unengaged. If they remain unengaged, they will never get the opportunity to hear the gospel. An engaged people has a chance to be reached; an unengaged people does not have that chance.
Vision 5:9 is spearheading an initiative to inform, inspire, and mobilize tomorrow's missionaries to engage the unengaged Muslim people groups of the world. Then they'd like to offer what they've learned to those who might serve unengaged Hindu, Buddhist, Tribal, and Non-Religious peoples! Their challenge has two separate areas of focus:
Prototype a digital marketing strategy to reach today's younger generation with the information about the unengaged while inspiring tomorrow's missionaries to consider the possibilities for missions among them. Do so in a way that prioritizes missions to the unengaged without condemning or devaluing missions to anyone or anywhere else.
Prototype a dashboard for Vision 5:9 and its partner organizations to use for gathering and managing information about which people groups are unengaged as well as collecting and evaluating submitted reports of engagements. In the process of prototyping a dashboard, address areas where their current manual processes can be streamlined and improved through technology tools.
5. Innovating how the Church reaches today's young adults with the Gospel
The North American church is looking for new and innovative ways to connect today's young adults (18-24 years old) to a relationship with God through the Gospel. This challenge is an ideation and design challenge. Hackathon teams are tasked with using design thinking to craft a testable prototype that presents an answer to any of the following questions:
How might we use media in new ways to connect young adults more deeply to God?
How might the message of hope shared on social media help influence young adults to be open to the Gospel?
How might churches and ministries practically use analytics, insights, and trends to better drive how they engage young adults online with the Gospel?
A testable prototype is anything that a research team can use to conduct testing sessions with participants. Your prototype allows researchers to determine early—before significant follow-up investment of resources is made—whether a given approach is viable. Hope Media Group is open to all types of prototypes for use in testing: web applications (functional or wireframe), social media campaigns or strategies, data tools, etc.
Hope Media Group (HMG) is based in Houston, Texas. It makes up a family of brands that serve to connect people in Houston and around the world more deeply to God through radio, events, online content, and mobile apps. HMG has a vision to bring desperately needed hope to young adults across the country and the world. HMG is currently developing new ideas to help reach 18-24 year olds to connect them more deeply to God.
6. Creating a collaborative disciple-making online platform
The pandemic has changed the way that Chinese Mission Convention (CMC) operates its yearly in-person conference. By shifting virtually last year for the first time, over 8,000 people attended CMC, which has been the most participated conference ever. Even though many attended, one of the main problems of having a virtual conference is the difficulty to connect and collaborate with others virtually. As a result, CMC would like help to create a "collaborative fully mobilized disciple-making" platform where it can connect conference attendees and church members with each other and build cohorts/communities throughout the year.
The Chinese Mission Convention is sponsored by Ambassadors for Christ, Inc. AFC staff and a host of dedicated volunteers from the churches carry out the tasks necessary to plan, organize, and bring CMC to a successful completion. Founded in 1963, AFC exists to reach Chinese intellectuals for Christ in this generation by partnering with churches and other ministries, to evangelize, equip, and mobilize Chinese Intellectuals globally as a vital force for God's Kingdom through campus ministry, literature resources, training, and conferences.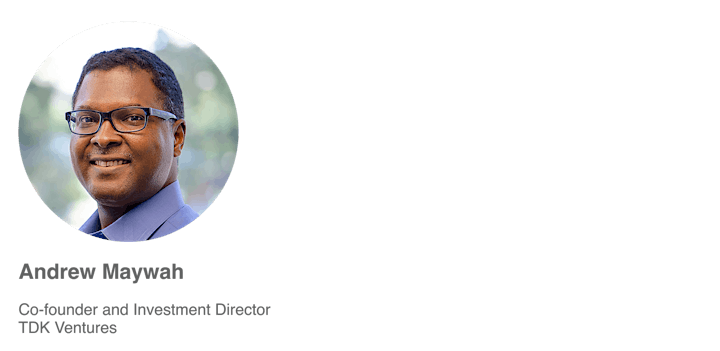 Andrew Maywah is an Investment Director at TDK Ventures based in Silicon Valley where he makes venture capital investments in innovative early-stage technology companies. Previously, he was with Silver Tiger Capital, a boutique private equity firm based in Beijing, China, where he oversaw the firm's cross-border investments. He has several years' investment experience across a variety of sectors including TMT, Healthcare, and Education. Prior to joining Silver Tiger Capital, Andrew was an investment manager at GO Scale Capital, which is a $500 million cross-border late-stage private equity fund that invests in global companies with proven technology and high-growth potential that can scale in China. Additionally, he has multiple years' experience in the U.S. and China as a technology startup co-founder. Andrew holds a bachelor's degree and master's degree in computer science and computer engineering from MIT, and an MBA in finance and entrepreneurial management from The Wharton School at the University of Pennsylvania.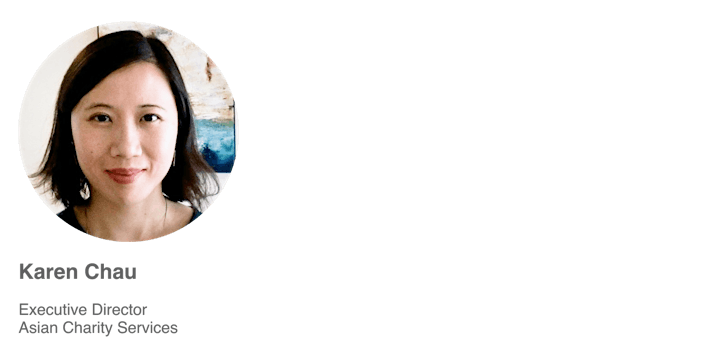 Karen brings over 20 years of experience investing in and building technology startups and non-profits. She previously led strategy and acquisitions at companies such as GE Energy, Pratt & Whitney, Singyes Solar, and CSMC Technologies. She has also advised on venture capital and private equity investments in Greater China region and North America. She was a founding board member and former managing director the Social Venture Group, a philanthropy advisory, and executive director of Asian Charity Services, which provides training and consulting for charities.
Karen currently serves on the board of the KELY Support Group and is a long term associate with Go Live Serve. Karen holds a BS degree from the Wharton School at the University of Pennsylvania and an MBA from the Yale School of Management.
Kevin Sutter has been training and coaching disciple-makers/church planters for over 35 years. He has a wife and four children. He's lived in Latin America, Southeast Asia and South Asia. His travels have taken him to six continents and some of the world's most isolated and remote peoples.
He currently leads YWAM Frontier Missions, with hundreds of teams working among hundreds of unreached people groups. YWAM-FM has united purpose: to empower unreached peoples to become obedient disciples of Jesus and help them start transformational disciple-making movements. He enjoys doing all he can to serve these teams and to help them progress in faithfulness and fruitfulness for the Kingdom of God.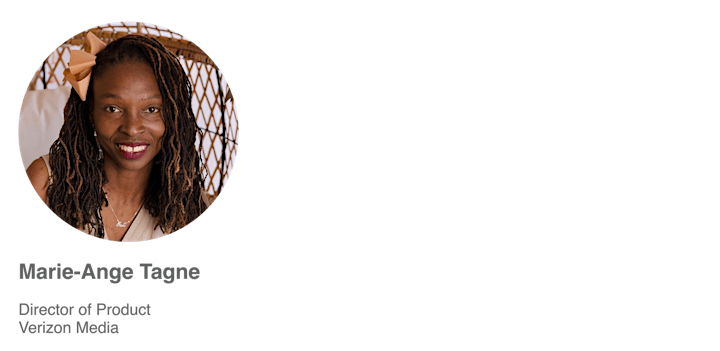 Marie-Ange Tagne is Director of Product at Verizon Media where she works on strategy, vision and execution for Verizon's community and videos ecosystem. Prior to Verizon, Marie lead product management for Roku, was Senior Product Manager in Amazon Lab 126, and Group Product Manager at McAfee leading product strategy, definition and launch of consumer products in the areas of security, identity and privacy. She also worked at Intel Corporation managing several generation of Intel® Atom TM Processors which had impact to establish Netbook as a separate device category.
Outside of work, she has been actively involved in Silicon Valley to promote education, mentorship and technology within various non-profits organizations. She has worked closely with Girls For Change, Techbridge and TechWomen in outreach events, mentorship, training and coaching activities to encourage women and minorities to pursue STEM fields. She is a proud Cal alumni and got her PhD in Electrical Engineering with research expertise in SiGe MEMS advanced process technology in 2006.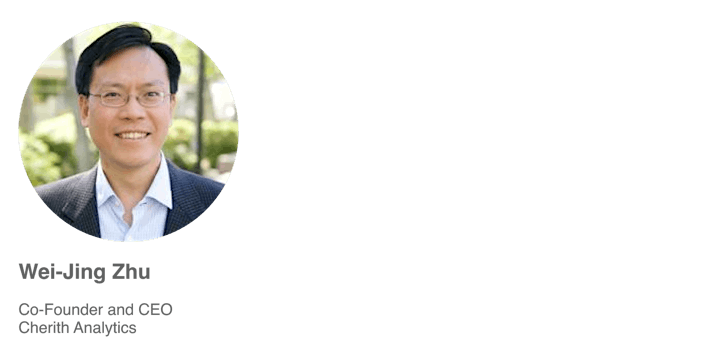 Dr. Wei-Jing Zhu studied physics at Harvard and obtained his Ph.D. in theoretical physics from Cornell. He is best know for being the 1st place winner of the 1986 Science Talent Search, and one of the co-authors of the seminal BLEU metric for automatic evaluation of Statistical Machine Translation systems while at IBM Watson Research. He has been a quant in hedgefunds for 13 years, including VP Quantitative Core Research at Two Sigma Investments and at Nipun Capital.
Currently he is CEO and co-founder of Cherith Analytics, applying AI technology to faith and discipleship. He currently attends Lord's Grace Christian Church with his family, mentors the Stanford Campus Evangelistic Fellowship, and leads various Chinese FaithWork ministries.
Friends of #HACK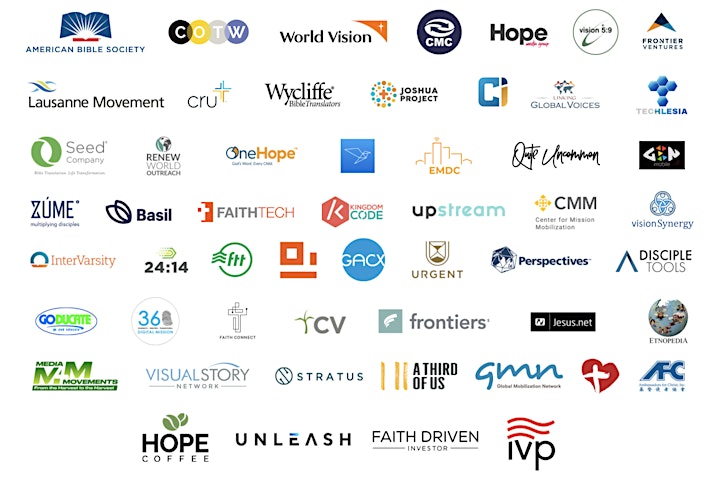 Visit hacksv.faith for more details.
FAQs
Q: Do I need to know how to code or be in a tech related field?
A: Absolutely not! We need people with a variety of skills across a number of disciplines. Some of the most successful projects to come from #HACK utilized the skills of designers and developers alongside people with marketing, counseling, teaching, and other diverse skill sets.
Q: Do I need to be there throughout the 48 hours?
A: Nope! We'll be grateful for as much time and talent as you can spare. You don't need to be able to stay until 1AM or stay up all night to participate.
Q: How are we meeting online?
A: We'll be meeting online via Zoom and Discord for the projects.
Q: What is FaithTech?
A: We are a global movement of Christians interested in all things faith and technology. Our vision is to become a global hub for FaithTech conversations, integrations, and innovations.
Visit our website or check out our publication for more!
* Photographs and videos may be taken during this event. Please contact us in advance if you would not like to be a part of videos and photos. Else, by attending, you are agreeing to participate in our media.