HABITUDES CONFERENCE * SAN DIEGO PERFORMING ARTS CENTER, NOV 5th, 6th, and 7th, 2015 with over 30 Speakers in 3 Days! Includes a BONUS GUEST PASS

Thursday, November 5, 2015 at 3:00 PM

-

Saturday, November 7, 2015 at 3:00 PM (PST)
Event Details
HABITUDE WARRIOR
CONFERENCE
SAN DIEGO, CALIFORNIA
NOVEMBER 5th, 6th, 7th, 2015
at the San Diego Performing Arts Center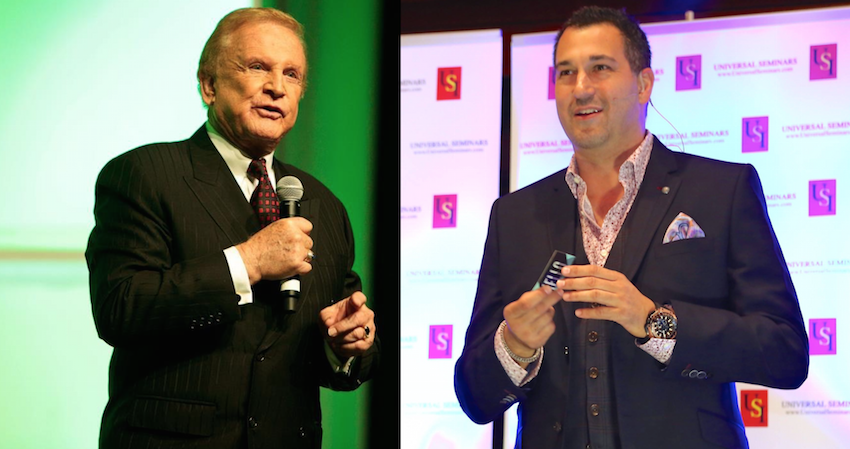 Join Speaker Erik "Mr. Habitudes" Swanson and an amazing group of "INSPIRING INFLUENCERS" in this amazing once in a life time event on Thursday, Nov 5th, Friday, Nov 6th, and Saturday Nov 7th. Erik Swanson, the Habitude Warrior Coach, has assembled his trusted and hand picked group of over 30 Speakers over a 3 day period to share their expertice, knowledge and awesomeness in a ted talk style event. Each Speaker will be on stage for about 20 minutes to share their wisdom and greatness to help you build your business, habits, attitudes, and lives. Discover cutting-edge, actionable business, marketing, and life habit techniques from our group of leading experts that include NY Times Best-Selling Authors & Multi-Millionaire Business Leaders. This is a VERY exclusive event only meant for those who really should be there! Congratulations on being picked to sign up and attend. Get ready for AWESOMENESS and literally a life changing event!
The event is being held at the SAN DIEGO PERFORMING ARTS CENTER (Address: 4579 Mission Gorge Place, San Diego, CA 92102 ...near Qualcomm Stadium) in their main Theatre! Plenty of parking around the building. If you are flying in for this event there are plently of hotels in the area for you to choose from. Just go on to our site for more information regarding hotels, etc... at www.HabitudesConference.com/EventInfo 
SUGGESTION: 
SHOW UP EARLY ! LEAVE LATE ! ABSORB AS MUCH AS YOU POSSIBLY CAN FROM EACH OF THE SPEAKERS. ALL OF THE SPEAKERS ARE VERY APPROACHABLE AND THIS IS SUCH AN AMAZING SPEAKER LINEUP THAT  YOU DON'T WANT TO MISS ANY PORTION OF IT AT ALL! BE PRESENT FOR ALL 3 DAYS AS WE HAVE SURPRISES THROUGHOUT EACH DAY AND YOU GET TO WIN LOTS OF GOODIES AS WELL ! 
EVENT TIMES OF THE HABITUDES CONFERENCE:

THURSDAY, NOVEMBER 5th:  
Registration Opens 3:00 PM
EVENT STARTS: 3:30 PM
Event goes until about 8:30 PM
(Thursday Night Hall of Fame Award presented to Denis Waitley!)
FRIDAY, NOVEMBER 6th:  
 Registration Opens 8:00 AM
EVENT STARTS 8:30 AM 
Event goes until about 6:30 PM
SATURDAY, NOVEMBER 7th:  
 Registration Opens 8:30 AM
EVENT STARTS 9:00 AM 
 Event goes until about 3:00 PM
HABITUDE WARRIOR CONFERENCE 2015:
Mr. Swanson's Speakers this year include: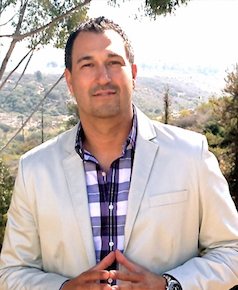 Erik "Mr. HABITUDES" Swanson is an award winning international Speaker, Best-Selling Author and Habits Coach. He has been transforming lives and turning people's dreams into reality and can easily be found high fiving perfect strangers, changing their moods in an instant! From humble beginnings to a home of success, working with his mentors & now peers, such as Brian Tracy, Jack Canfield, Jim Rohn, Les Brown, among others from the Think & Grow Rich Society and The Secret, he now shows you how to become "Awesome" in sales, business, and your personal lives! That's why everyone calls him "Mr Awesome"!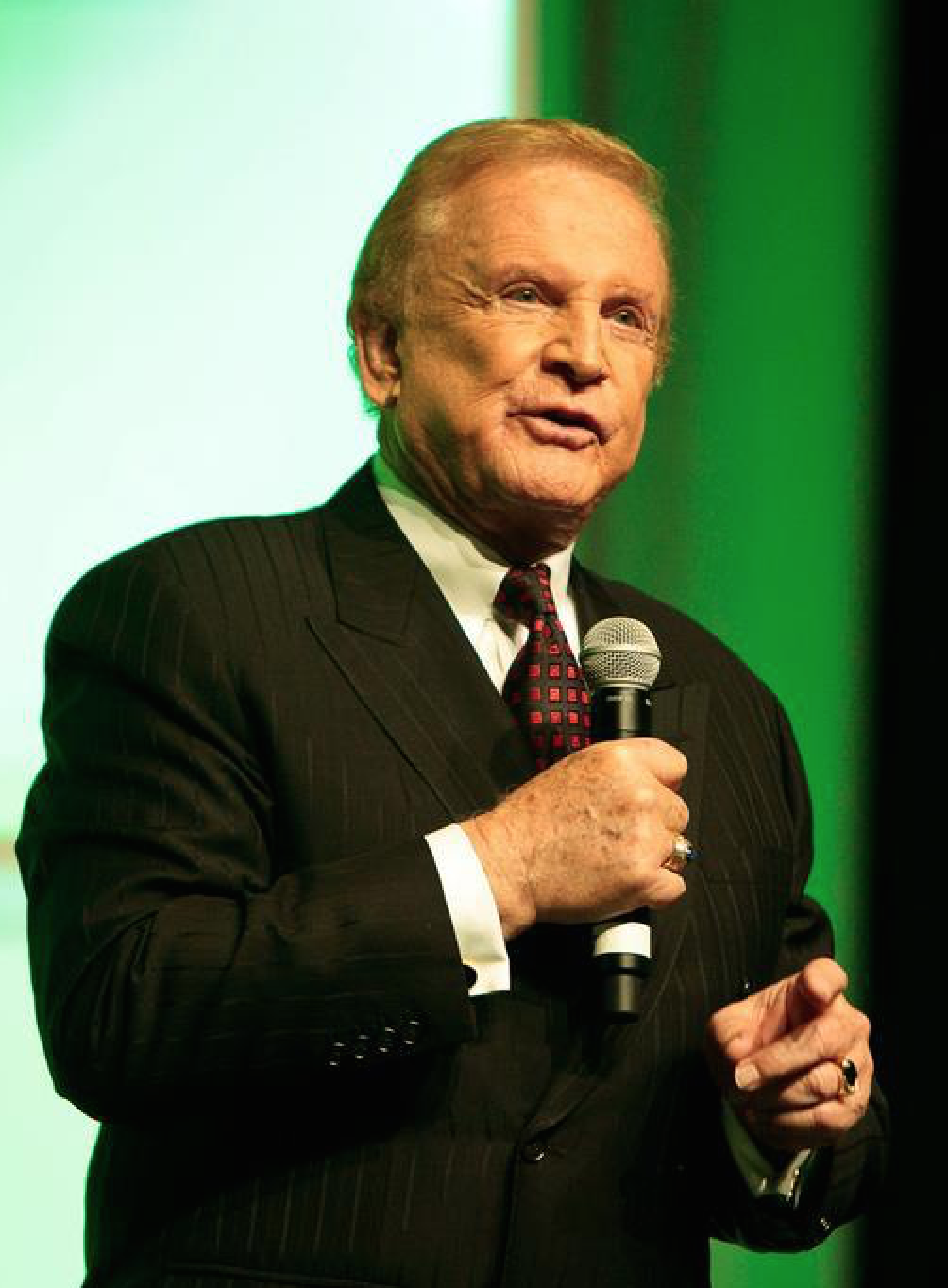 Dr. DENIS WAITLEY is one of America's most respected LEGENDARY SPEAKERS, authors, keynote lecturers and productivity consultants on high performance human achievement. He has inspired, informed, challenged and entertained audiences for over 25 years from the board rooms of multi-national corporations to the locker rooms of world-class athletes and in the meeting rooms of thousands of conventioneers throughout the world. Recently, he was voted business speaker of the year by the Sales and Marketing Executives' Association and by Toastmasters' International and inducted into the International Speakers' Hall of Fame.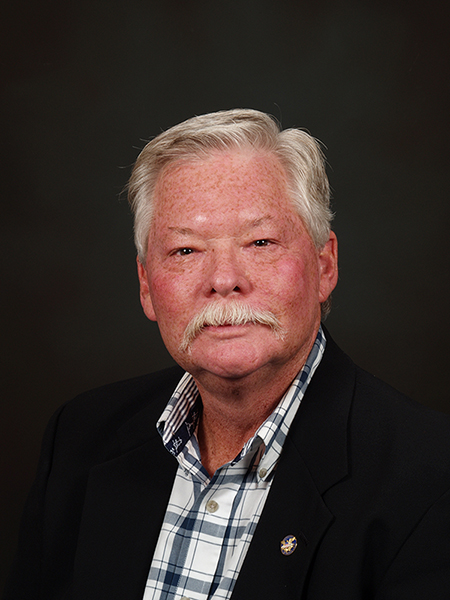 Frank Shankwitz is the Founder if MAKE A WISH FOUNDATION! Frank's amazing and inspirational story about how one 7-year old boy changed his life and the lives of over a million people around the world. The story may make you a little misty-eyed, but you will leave feeling good about people and will want to "give back" to your own community. Surround yourself and emerse yourself with this amazing leader who has literally changed the world with one organization that has touched millions upon millions.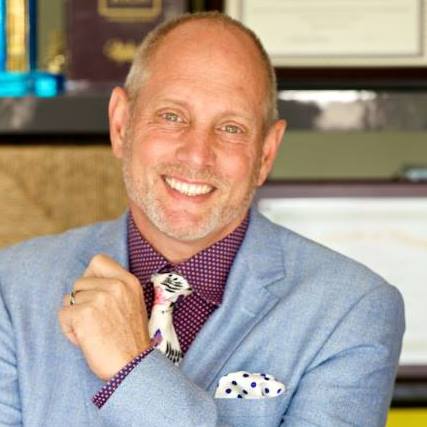 Greg Scott Reid. Filmmaker, Author & Motivational Speaker, Greg Reid is a #1 best-selling author sharing his unique perspectives in his book Three Feet From Gold and has been gifted the opportunity to follow in Napoleon Hill's famous footsteps to expand on Hill's historic principles found in one of the best-selling books of all time, Think And Grow Rich. Greg is a moving messenger for today's challenging times. Greg delivers a fast paced, story-formatted presentation that informs, entertains, and educates your audience on the power of turning their "Obstacles into Opportunities."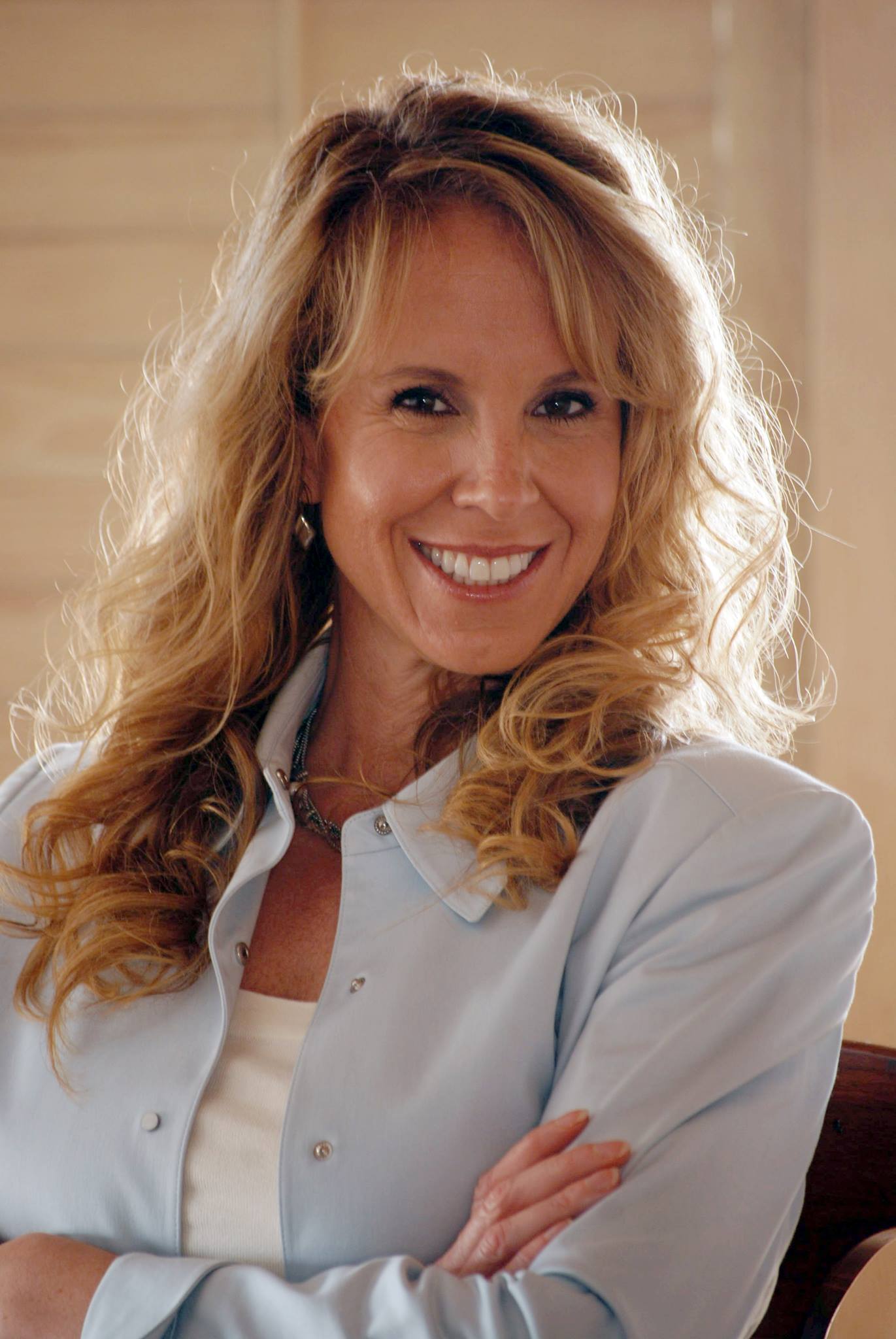 Tanya Brown. Finding Peace Amid the Chaos is Tanya Brown's courageous and inspirational account of her 15-year battle with depression caused by several losses in her life, including the deaths of her sister and two best friends. After a mental breakdown and near suicide attempt, Tanya checked into a psych unit where she learned how to cope with her depression and ultimately lead a happy and successful life. Her mission today is to help the reportedly 350 million people worldwide suffering with depression to find hope, and to help break the stigma attached to mental illness.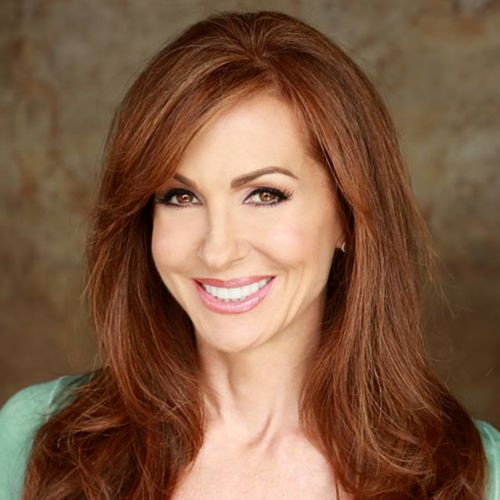 Tana Amen, RN, BSN. helps people realize that they are not stuck with the brain and body they have by empowering them with simple strategies that will transform them into WARRIORS for their health. Tana is the executive vice president of the Amen Clinics, the NY Times bestselling author of "The Omni Diet", highly respected health and fitness expert, and a nationally renowned speaker, and media guest.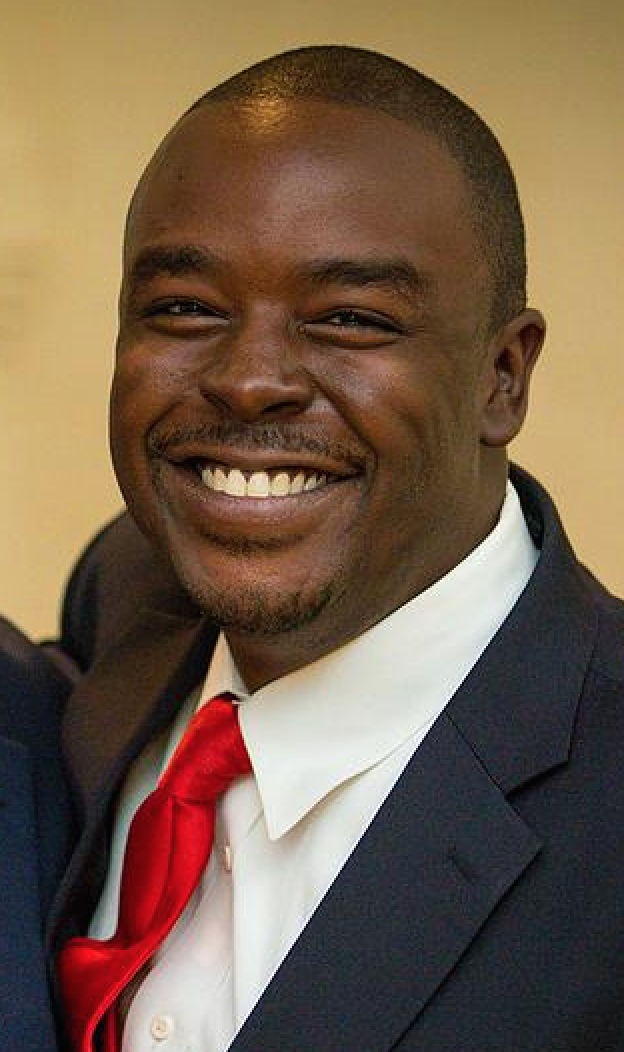 John Lesley Brown
Born in Detroit Michigan as the youngest son of the dynamic motivational icon and living legend, author, & speaker Les Brown, John Leslie Brown's life story clearly explains why he answers to the name of High Hopes. By the early age of fifteen he was already touring with his father as a professional speaker cultivating a distinctive message that renews people's confidence and passion. 
Stirring up the desire in young to mature audiences High Hopes has customized performances for students, employees, and entrepreneurs of all ages, impacting business, universities, church groups and community organizations. Upon hearing his vibrant message one will certainly be motivated to go beyond perceived boundaries and/or limitations.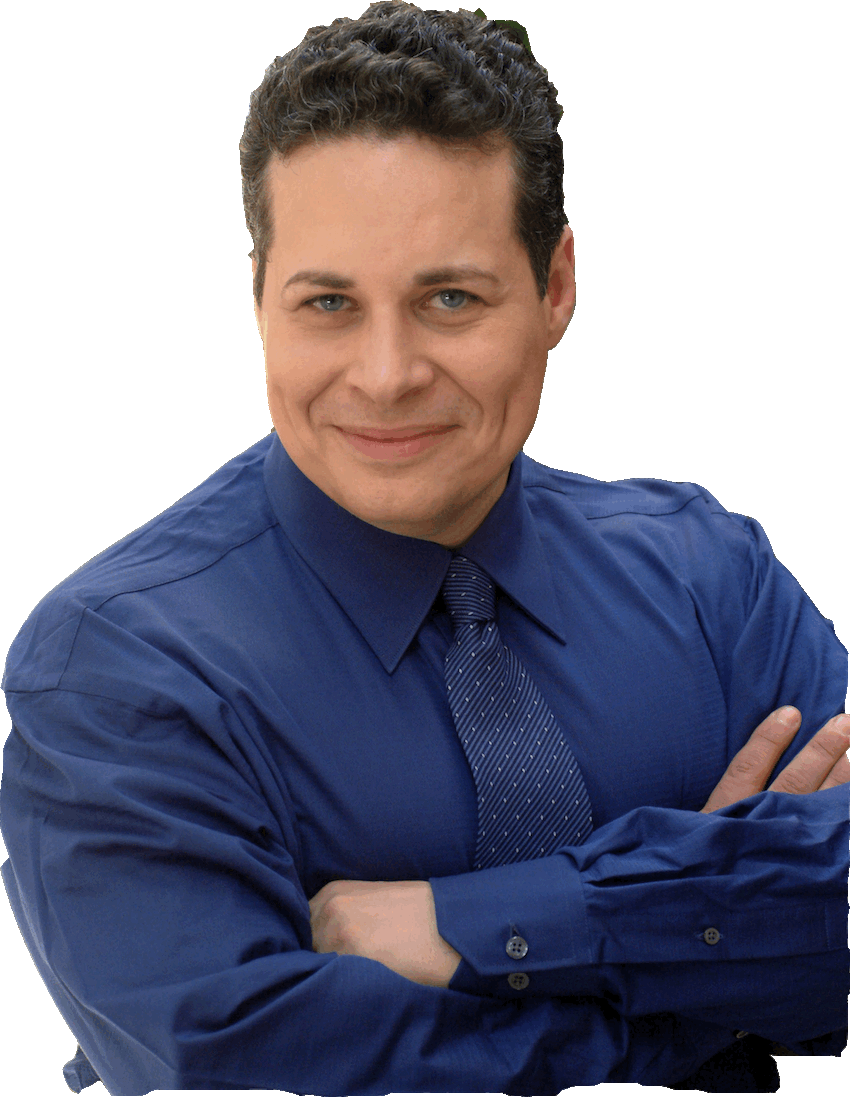 Darryl Davis
is a Best Selling Author, Speaker and Coach. His latest book titled "Design a Life Worth Smiling About" is a huge hit with audiences all around the world. Allow Darryl to share his wisdom and humor to wow you and inspire you to reach new levels in your life personally and professionally!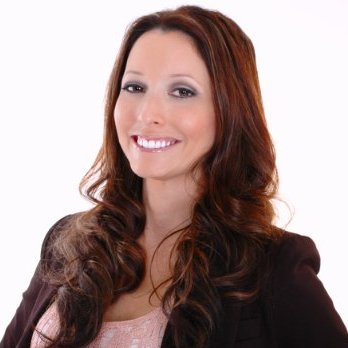 Mindy Weinstein

 
is an SEO and Social Media Expert!
She is also the Director of Training at Bruce Clay, Inc. where she teaches the SEOToolSet training cources and creates educational materials about SEO and other digital marketing topics. She has trained hundreds of individuals from small businesses to large publicly-traded companies. Before joining Bruce Clay Inc., Mindy worked for another digital agency where she supervised a team of 40 content writers, editors and SEO analysts.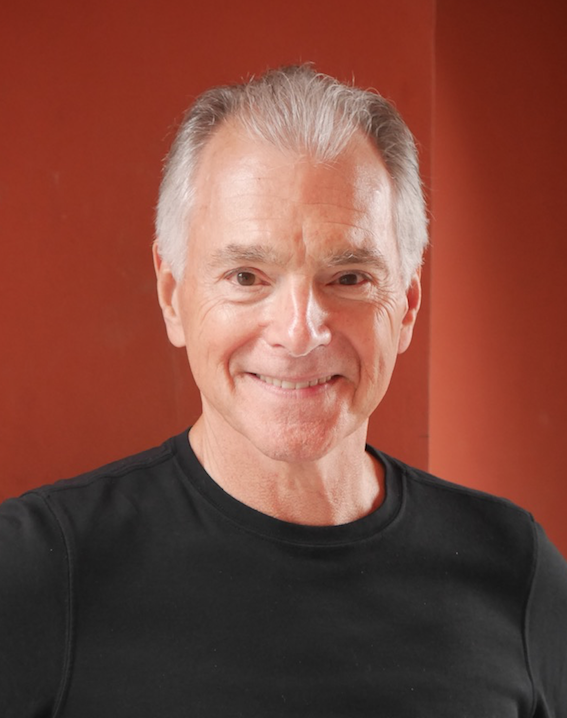 Jim Cathcart is one of the past Presidents of NSA (National Speakers Associaction) and for the fifth year in a row, he has been selected as one of the Top 5 Speakers on Sales & Service in an online survey of over 14,000 people. With over 39 years of professional speaking around the world, Jim Cathcart is one of the best known and most award-winning motivational speakers in the business. He has delivered more than 3,000 presentations to audiences in every state of the US, most provinces of Canada and countries from Scotland to Singapore.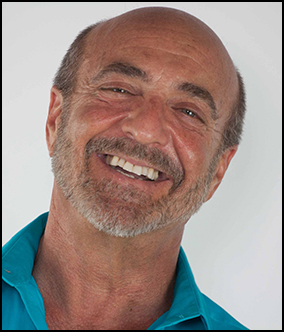 David Corbin has been referred to as "Robin Williams with an MBA" because of his very practical, high relevant content speeches coupled with entertaining and sometimes side splitting stories. A former psychotherapist with a background in healthcare, he has served as management and leadership consultant to businesses and organizations of all sizes – from Fortune 20 companies to businesses with less than 1 million – and enjoys the challenges of all. He has worked directly with the Presidents of companies such as AT&T, Hallmark, Sprint as well as the Hon.Secretary of Veterans Administration and others.
Doug Grady has been studying and teaching the pathways to personal potential for over 20 years. He a professional speaker, musician, and President of High Achievers and the Author of The Ripple Effect. His companies, writings, trainings, and music are designed with one purpose: to help people reach their God-given potential. Doug gives a significant portion of his time and money to local and global causes. He has been on several mission trips, most recently to Ecuador where he was part of a twelve man team building homes for the poorest of the poor.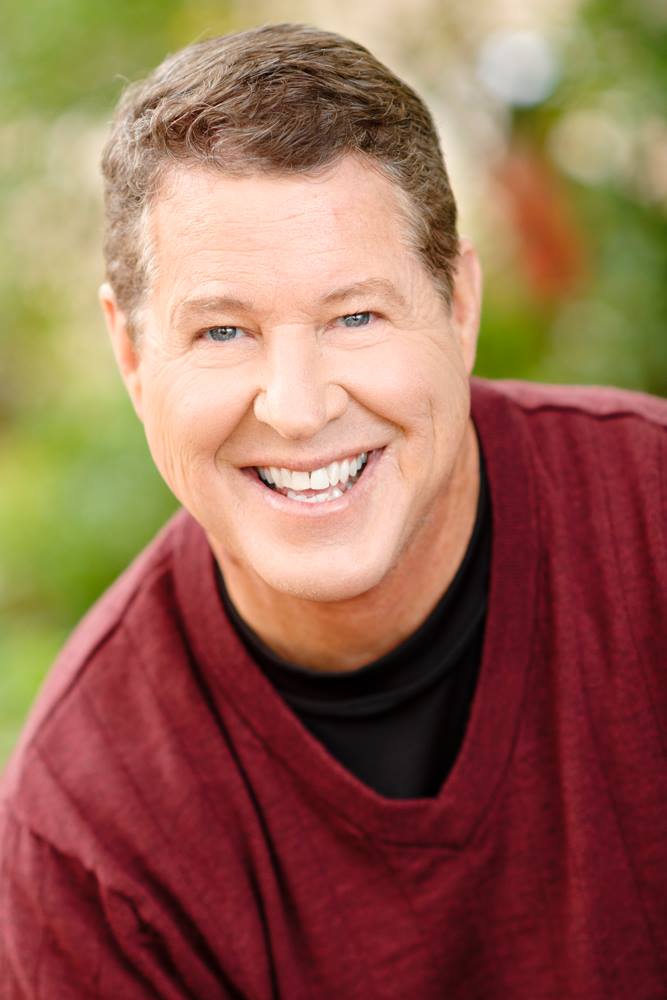 Dave Austin brings out the best in his clients, many of which are the elite and professional athletes you watch on TV everyday. He is a highly sought after "mental performance coach" who has worked not only at the professional sports level, but also at every other level along the way. From "little league to the big leagues" – from youth sports, to high school, and all the way through to the college level and above. These principles not only work on the field, but also go "from the locker room to the boardroom," as his work translates exceptionally well for companies, entrepreneurs, and sales teams.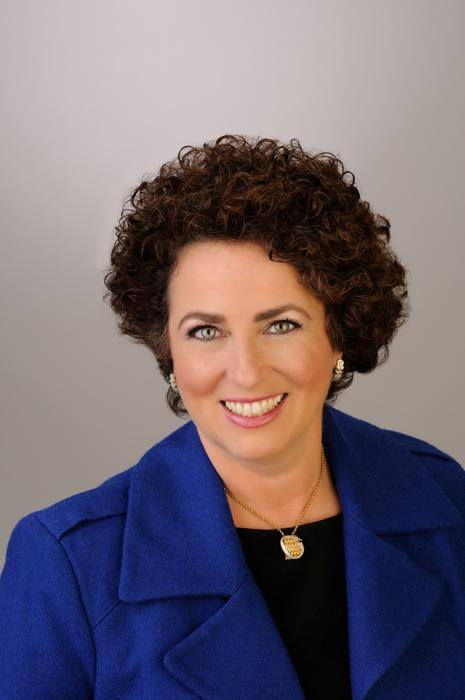 Jill Lublin. With 200+ speaking engagements each year, master publicity strategist and consultant, and bestselling author, Jill Lublin, consistently wows audiences worldwide with her entertaining and interactive keynotes, seminars, and training programs on publicity, networking, and influence marketing. Jill has shared her powerful networking and publicity strategies on the stages of Tony Robbins, T. Harv Eker, Erik Swanson, Jack Canfield, Mark Victor Hansen, Loral Langemeier, Richard Simmons, and many others. Additionally, thousands of people have attended her popular "Crash Course in Publicity", which she teaches live several times a month at locations around the U.S. and Canada, as well as a live online webinar.  Her popular home study system is used by clients worldwide who are ready to create greater success and revenues for themselves and their companies.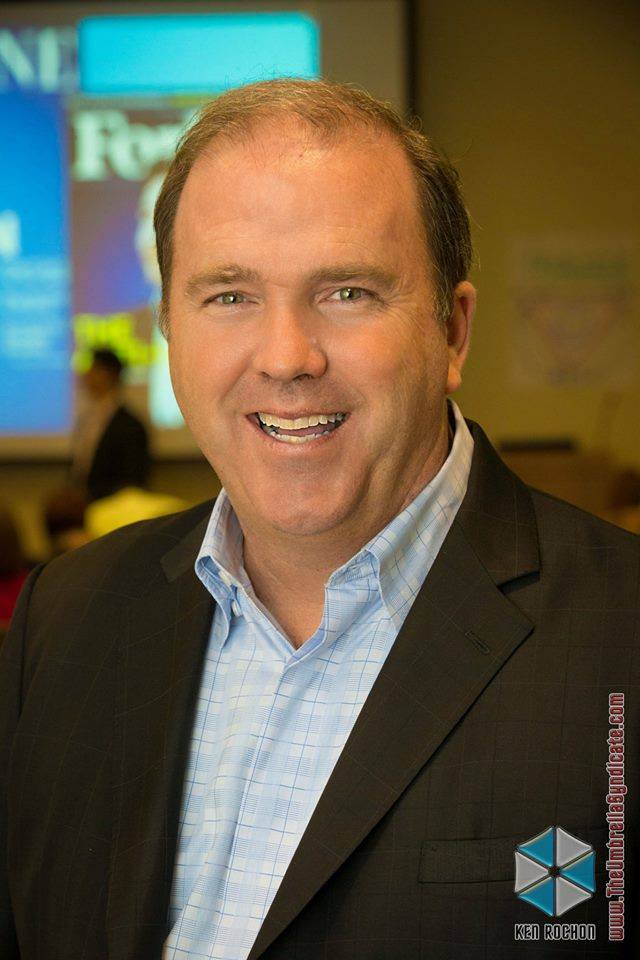 Bill Walsh is America's Business Expert! Learn the secrets to become an expert communicator and influencer and find out why Brian Tracy, Les Brown, Mark Victor Hansen and many other top business professionals call Bill Walsh their Personal Business Coach! Bill is the founder of Powerteam International which provides success education around the world for the sales pro, entrepreneur, and business owner!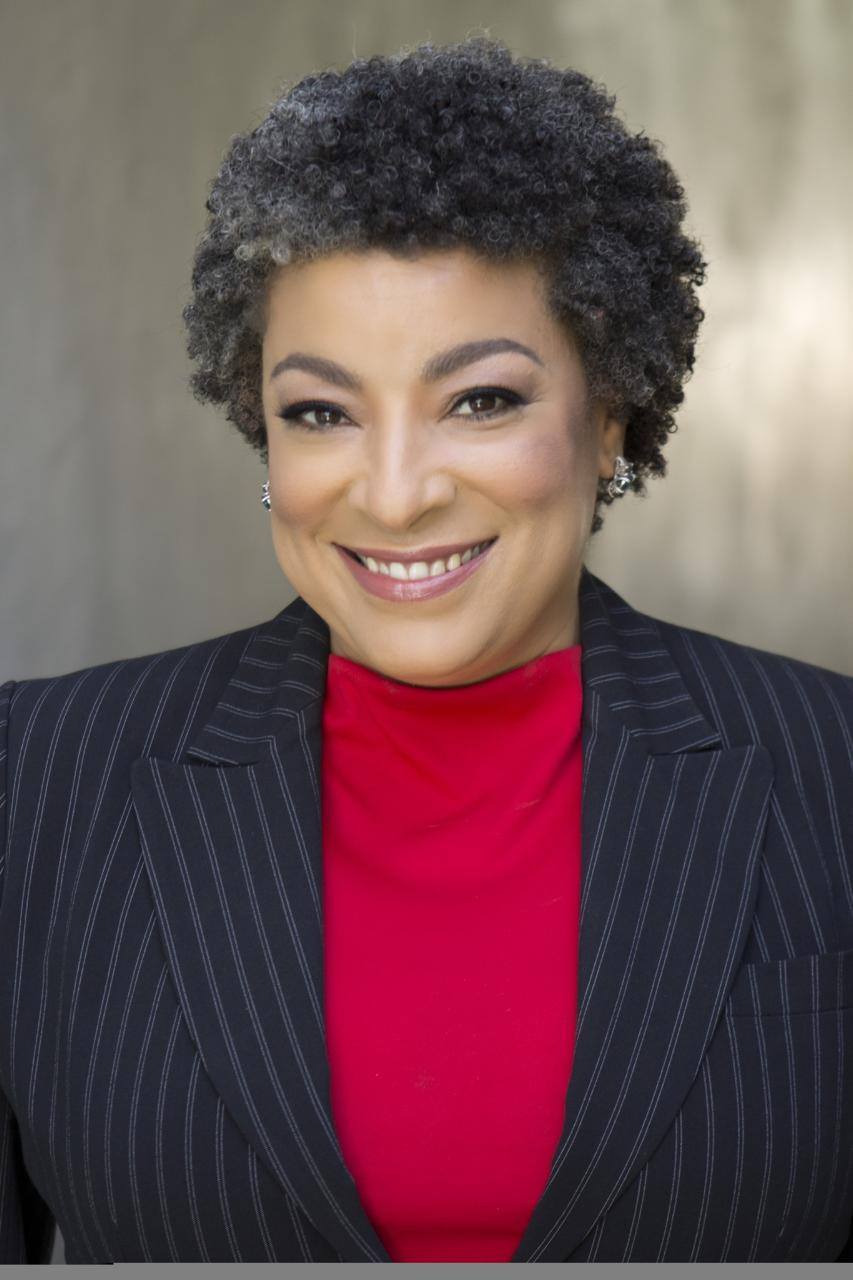 Shaune Arnold is a #1 Amazon Best Selling Author of Fight for Your Dreams: The Power of Never Giving Up, which she co-authored with Master Motivational Speaker, Mr. Les Brown. Shaune is an attorney as well as the founder of a corporate education company called Platinum Tower LLC, which provides educational and training materials for entrepreneurs. Shaune believes that each of us bears the responsibility to "Maximize Your Competence to Get the Confidence You Need to Succeed." As a corporate attorney, business coach, and corporate trainer, Shaune provides keynote addresses and workshops to a variety of audience types.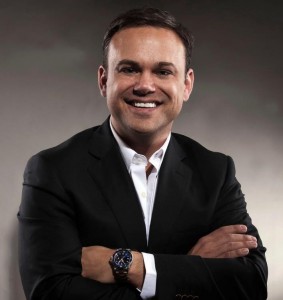 Ryan Lowe is a professional motivational keynote speaker, sales trainer, consultant & author. His passion is to work with organizations that want to inspire and motivate their leaders and team members with principles that will help create a positive culture and mindset to achieve excellence. During his career he has achieved award-winning sales positions and became one of the most-requested speakers/trainers with Brian Tracy Seminars. He has also served as the vice-president of sales for two financial services corporations and as a partner in a financial services start-up. Ryan received a bachelor's degree in marketing from Southeastern Louisiana University. He is also a proud member of the National Speakers Association.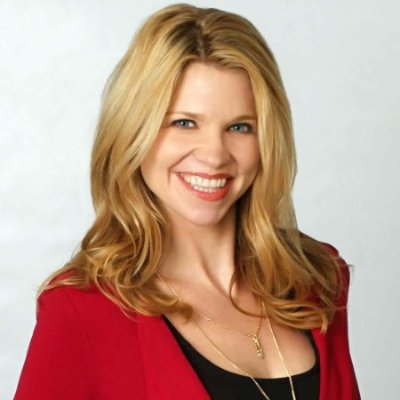 Stacey Ellen is the CEO of Stacey Ellen Enterprises (S.E.E), a business and life mentoring company.  As a certified Transformational Success Coach, Stacey helps people connect with their inner light and create their most fulfilling lives. Her Inspirational Speaking helps others leverage their joy and learn specific life and business skills so they can accomplish their biggest dreams. Stacey's clients are often going through life transitions or they are entrepreneurs, business owners, or sales professionals looking to double their income and take their business to the next level.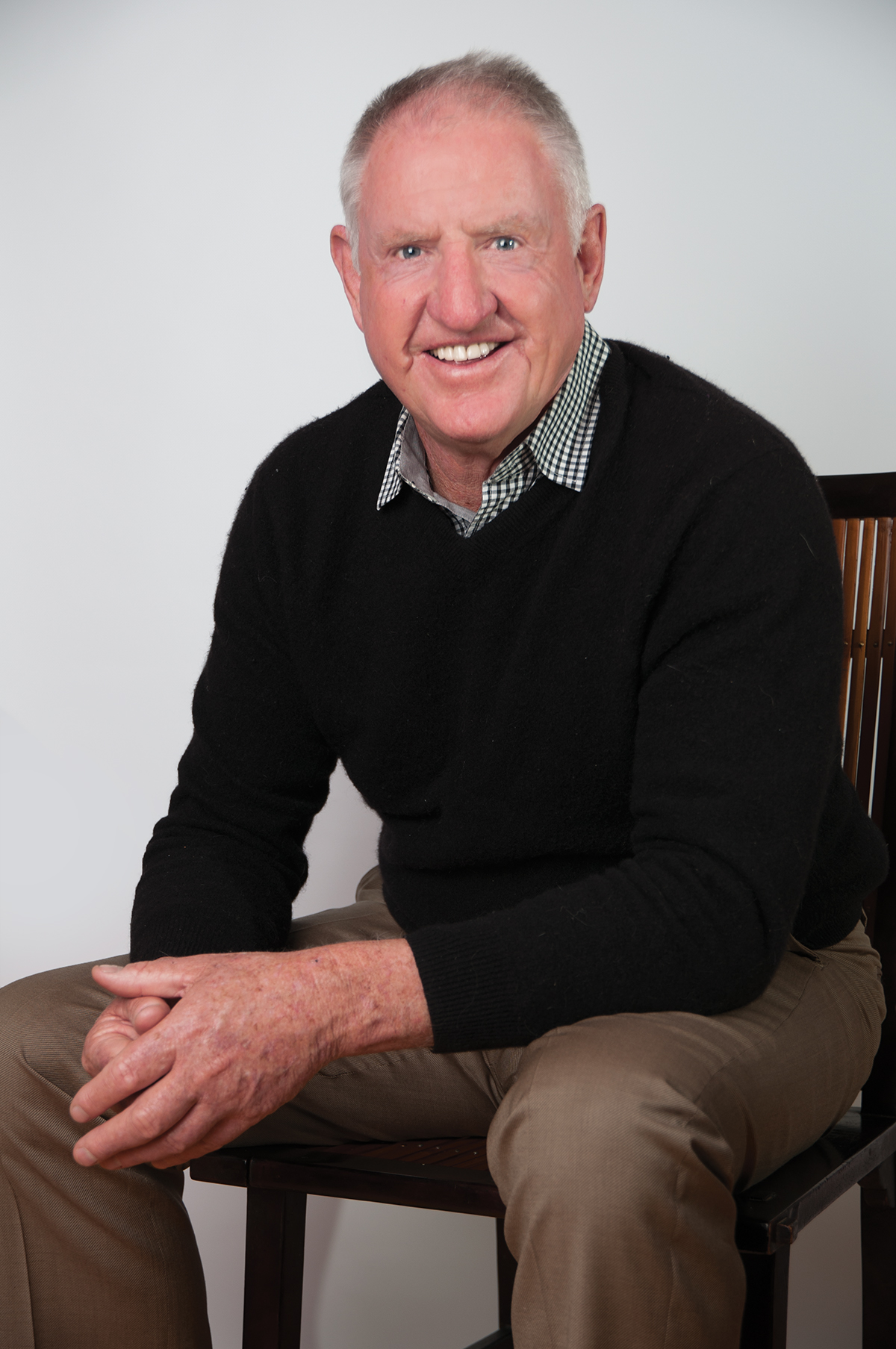 Brian Smith was born in Australia, where he developed his love of surfing. A chartered accountant, he studied at the UCLA Graduate School of Management, and with $500 of start-up money, he founded UGG Imports to bring sheepskin footwear to America. After seventeen years, as sales reached $15 million, he sold the business to Deckers Outdoor Corporation. The UGG brand has since exceeded $1 billion of international sales times over. A passionate innovator and entrepreneur, Brian is one of the most sought after business leaders in the country today. As a media guest and inspiring speaker, he is committed to teaching his breakthrough business strategies to entrepreneurs and translating personal vision and spirituality into company culture.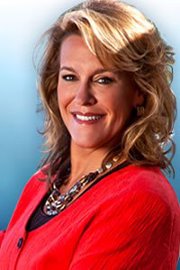 Loral Langemeier is a money expert, sought after speaker, entrepreneurial thought leader, and best-selling author of five books who is on a relentless mission to change the conversation about money and empower people around the world to become millionaires. The CEO and Founder of Live Out Loud, Inc. – a multinational organization — Loral shares her best advice without hesitation or apology. What sets her apart from other wealth experts is her innate ability to hone in on the skills and talents of everyday people to inspire them to generate wealth. She has created, nurtured, and perfected a 3-5 year strategy to make millions for the "Average Jill and Joe." To date, the company has served thousands of individuals worldwide and created hundreds of millionaires through wealth building education keynotes, workshops, products, events, programs, and coaching services.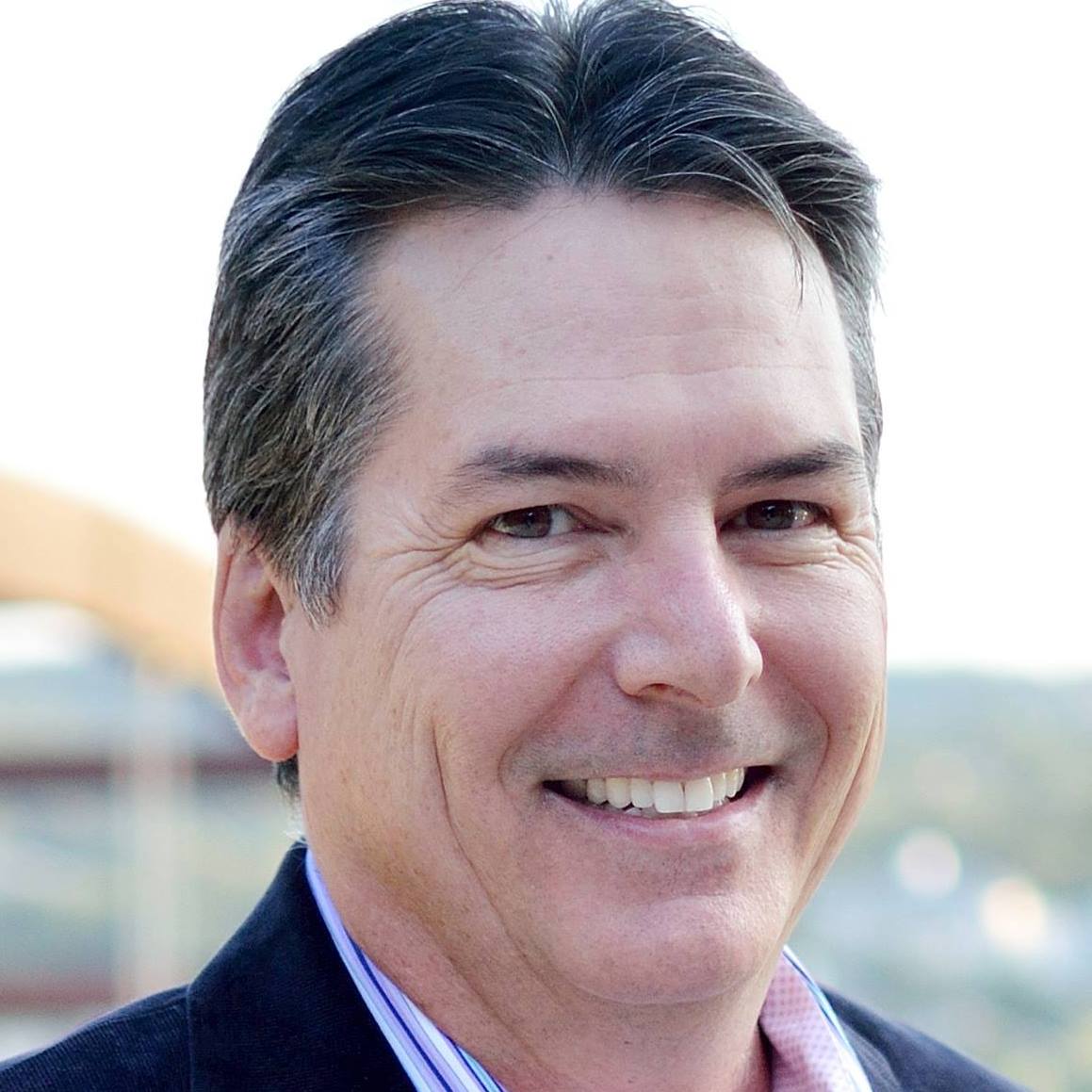 Kenn Renner is best known for being an amazing Video Marketing Expert. He is a national speaker and author, having published dozens of publications including several books on real estate, achievement, and marketing. He educates his clients so they can make wise decisions and helps them reach their goals. He is a State of Texas licensed continuing education instructor and Keller Williams productivity coach, small businesses, and professionals how to prosper. He educates via live seminars, webinars, by audio & book, and videos. Kenn has the #1 real estate video channel in the nation with ten million views.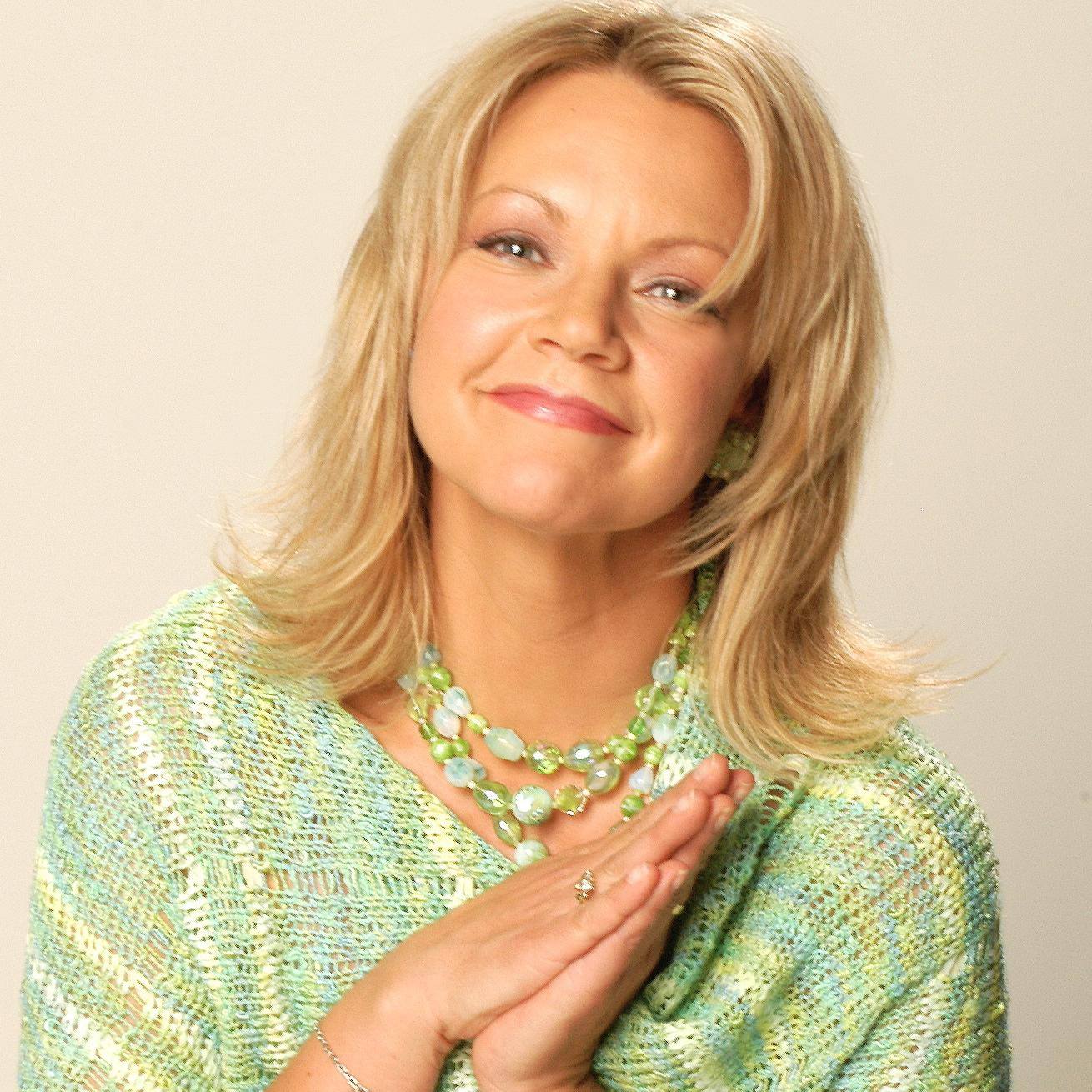 Rhonda Britten is an Emmy Award-winner, a Repeat Oprah guest, a Tedx Speaker, a Huffington Post Blogger AND is the author of four bestsellers including her seminal work "Fearless Living".  She is the Founder of The Fearless Living Institute. With her daily appearance on the hit daytime show, "Starting Over," she was the first Life Coach to change lives on television in the world and was named its "Most Valuable Player" by The New York Times and named "America's Favorite Life Coach." She has devoted her life to one thing: to show people how to master the fears that stop them from living the life their soul intended. Whether that's a fear of rejection; fear of failure or fear of success; Rhonda has created a method for anyone anywhere to master the invisible fear we all have of 'not being good enough.'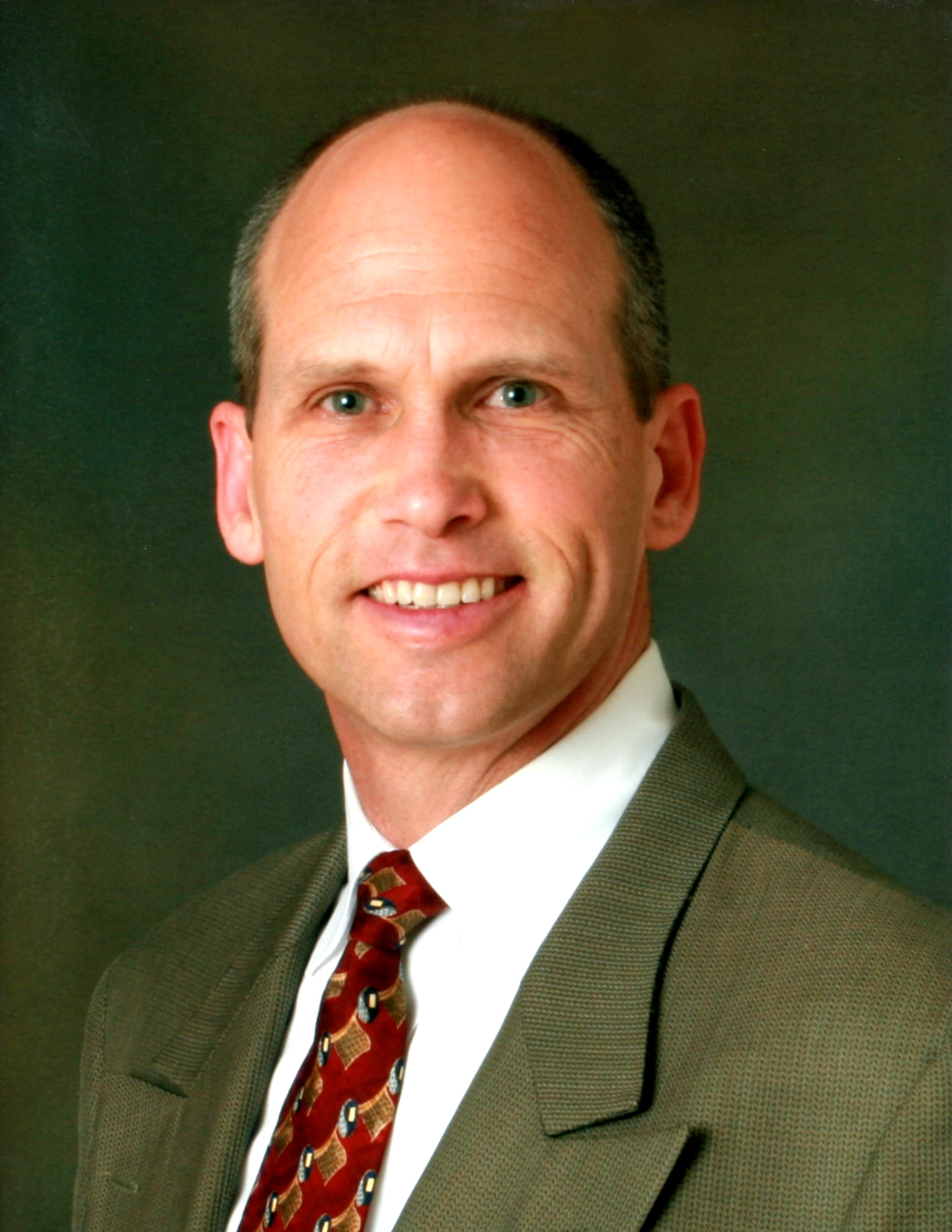 Scott Sorrell is best known for his nickname "Mr. Charge Higher Prices" because he teaches his students the unique craft of how to get to the top of your customer's price range and STAY THERE ! He is a Motivational Speaker, Author and Fortune 500 Corporate Trainer. His personal clients include New York Life, BMW, 3M, Time Warner and many others and has become one of the most sought after leaders in the corporate world. His training is very interactive and fast paced, packed with techniques for your team to increase their sales right away. When you have Scott train your team, your team's customers will be paying higher prices and thanking your team for it! Get ready for real world training!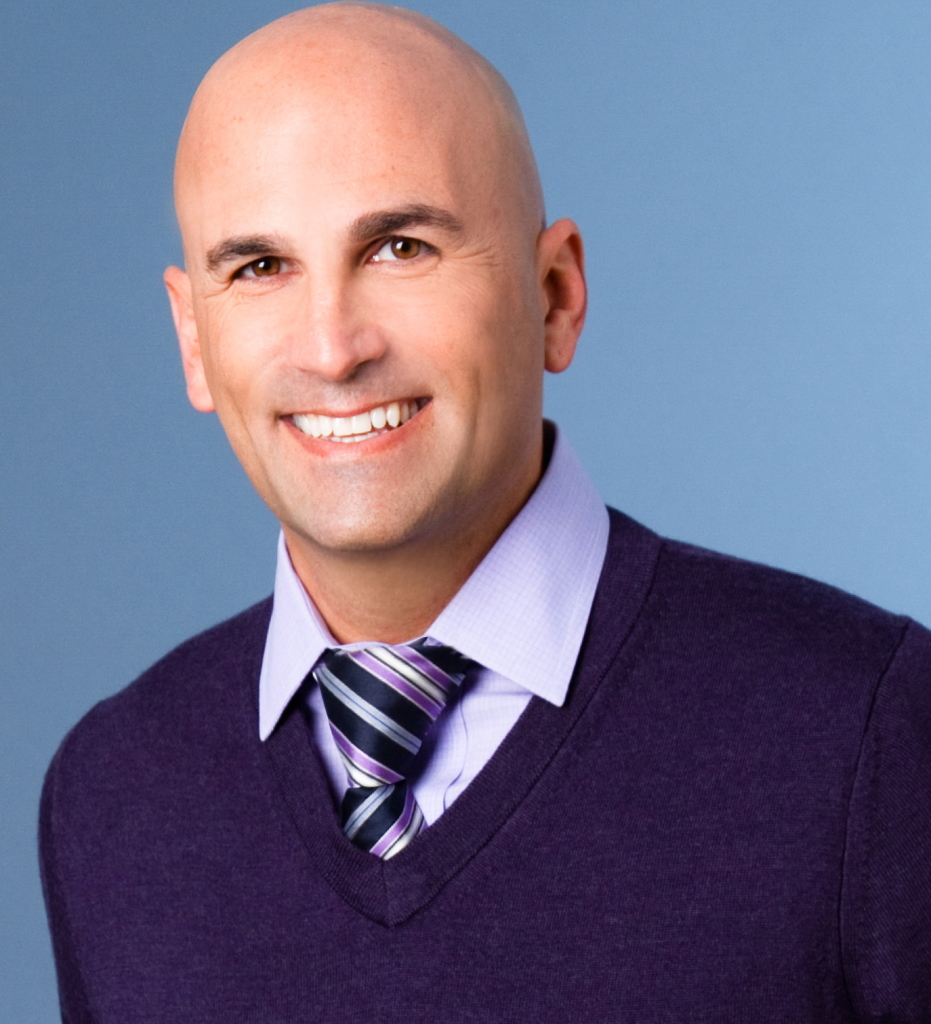 Scott Duffy is the Founder & CEO of Content.Market. He began his career working for best-selling author and speaker, Tony Robbins, and went on to work for several big media brands like CBS Sportsline, NBC Internet, and FOXSports.com. Next, he founded Smart Charter, an online booking tool for private aviation, which was acquired by Sir. Richard Branson's Virgin Group. Scott is a keynote speaker who champions entrepreneurship. He has spoken at the NYSE and provided commentary in numerous media outlets including CNBC, FOX News, and CBS Radio.He is the best-selling author of LAUNCH!, a blueprint for entrepreneurs to launch and grow successful companies, and contributor to Inc.com.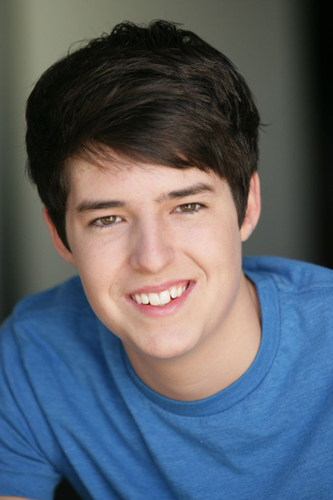 Justin Renner is a Speaker and Impersonator of Presidents! Internationally recognized as a leader on teen/parent relations and personal development. Justin has won many awards for his imperonations of famous Presidents of the United States.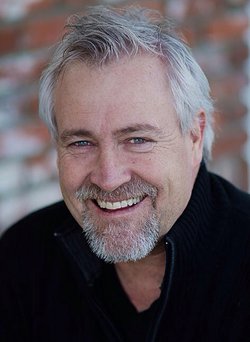 Bob Donnell takes it to the Next Level! In the growing world of personal development and strategic coaching, few people are as well respected and adored as Bob Donnell. Combining a heart-centered authenticity with winning strategies for business and life, Bob has separated himself as a true leader in the industry. Having cultivated an entrepreneurial spirit at an early age, he started his first non-profit organization at 18 focused on helping at-risk families in crisis. From there, Bob made an impact in the world of sales and a management until he decided to devote the entirety of his life to helping others in transformation. That road, however, wasn't arrived at easily. is a Speaker and Impersonator of Presidents! Internationally recognized as a leader on teen/parent relations and personal development. Justin has won many awards for his imperonations of famous Presidents of the United States.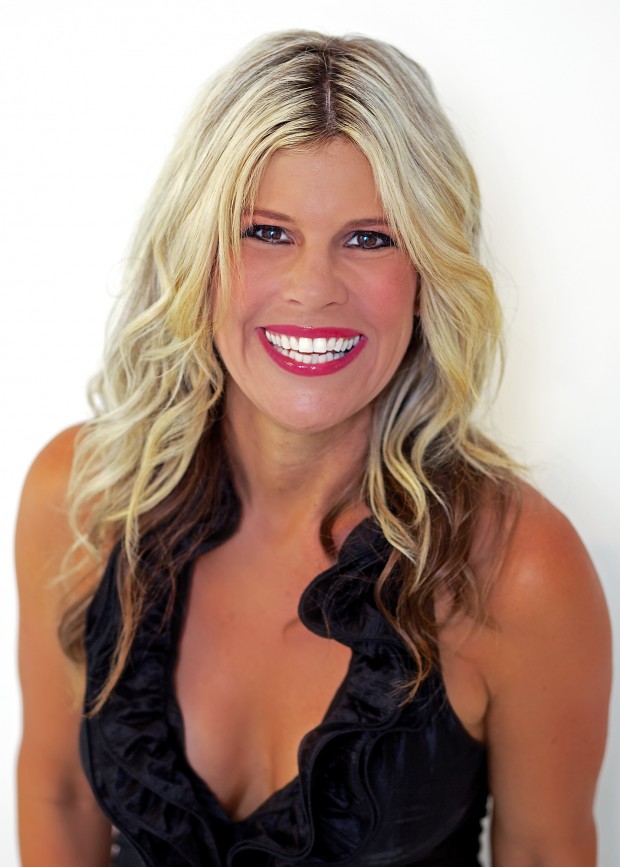 Kim Somers Egelsee helps men and women find their passion and purpose, develop and design it, forget the fear and move forward with positive communication, action, confidence and success. She does this through coaching, speaking, mentoring and consulting. Kim is the #1 best selling author of "Getting Your Life to a Ten +", a multiple award winning inspirational speaker, life coach, hypnotherapist, NLP Practitioner, columnist and TV host. Â Kim has been a co-host of the global variety talk show, "Samira's Show, which airs to over 150 million people in Asia, Europe, Canada, United States, and Iran, she has had her own "Getting Your Life to a Ten +" web series with the Hallmark channel's Spirit Clips speaker series. She is also the  co-author of The Zoe Life Inspired and has a CD, "Living In Your Full Positive Power."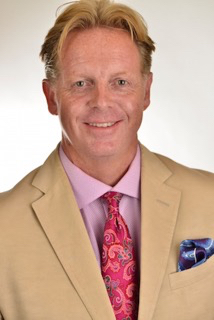 Edward Prichard III is our Global Brand Manager and Creative Writer for Habitude Warrior International and Create A Book Program! Edward brings a wealth of knowledge and experience in his creative ways of branding to achieve the success quotient people are striving to reach in their lives and their businesses. Edward also heads our Young Entrepreneurs Academy of "YEA" to teach young adults and children the importance of constant learning and surrounding yourself with the best role models and mentors in your life. 
*****  AND VERY SPECIAL GUEST  SURPRISE  SPEAKERS AS WELL !!! *****
This event is a fast paced, action packed, ted talk style presentations through the course of 3 days. Bring your AWESOME energy and your thinking caps on as each of our Speakers will be imparting amazing wisdom and million dollar techniques to success! Come early. Leave late! Meet and connect with others and grow your businesses and your lives. Become a HABITUDE WARRIOR!!!
Have questions about HABITUDES CONFERENCE * SAN DIEGO PERFORMING ARTS CENTER, NOV 5th, 6th, and 7th, 2015 with over 30 Speakers in 3 Days! Includes a BONUS GUEST PASS?
Contact HABITUDE WARRIOR INTERNATIONAL
When & Where

San Diego Performing Arts Center
4579 Mission Gorge Place
San Diego, CA 92120


Thursday, November 5, 2015 at 3:00 PM

-

Saturday, November 7, 2015 at 3:00 PM (PST)
Add to my calendar
Organizer
International Speaker, Trainer, Success Coach and Best Selling Author, Mr. Erik Swanson, created the Habitude Warrior International brand to assist in today's need for events rooted in learning without the pressure of buying.  Mr. Swanson and Habitude Warrior International have created and developed the popular Habitude Warrior Conference, which has a 2-year waiting list and features 33 top speakers, in a 'Ted Talk' style event and has quickly been established as one of the Top 10 Events NOT to Miss in the United States! 
Come be inspired and moved by the leadership and success traits shared so that you may become a "Habitude Warrior" in your life!
MR. ERIK SWANSON - Award Winning International Speaker, World Renowned Trainer, 5-times International Best Selling Author, Motivator & Success Coach
As a Speaker, Motivator, Coach, Mentor, Best-Selling Author, and a Corporate Trainer, Erik Swanson has been an influence and mentor to tens and tens of thousands throughout the years since his early start in the industry over 19 years ago. Erik shares stages with many top notch Speakers and Authors including ones from The Secret, The Think and Grow Rich Society, and even the Millionaire Summit Tour. When Erik speaks, audiences are inspired, empowered, and entertained. His style combines step-by-step tactical teachings with humor and vivid story telling.
Nicknamed 'MR. AWESOME', Erik's energy, warmth and authentic nature engages each audience member and allows participants to not merely observe and listen, but rather they will enthusiastically participate and be driven to action. He has developed his own unique and super rewarding system in which he calls "Secret Habitude Warrior" Training.
Allow Erik to speak to your team, whether they are in sales, management, association, chamber or network. Erik is versed in many different styles and relates each of his stories and lessons relevant to your specific team's needs. He has also implemented his Habitude Training to teach teens to develop the all essential habits of a great attitude and focus. Invite him to speak to your kid's schools as well as your church groups. 
Get ready to rock with ERIK 'MR. AWESOME' SWANSON!
WWW.HABITUDEWARRIORCONFERENCE.COM
PH: 888-210-8020