HABITUDE WARRIOR'S SUCCESS & INFLUENCE MASTERY - HOUSTON $199

Friday, August 14, 2015 from 6:00 PM to 9:00 PM (CDT)
Event Details
Join Speaker Erik "THE HABITUDES COACH" Swanson and his amazing group of "INSPIRING INFLUENCERS" on Friday, August 14th from 6:00 pm to 9:00 pm for one night only! Discover cutting edge, habit building, actionable business & marketing strategies from a leading expert,National Best-Selling Author & a Millionaire Business Platform Speaker!  
This is a VERY exclusive event!
THE HABITUDE WARRIOR'S 
SUCCESS & INFLUENCE MASTERY SERIES
(with a Special Networking Session for the first 30 min!) 
FRIDAY, AUGUST 14th from 6:00 PM TO 9 PM
NORRIS CONFERENCE CENTER (CITY CENTRE)
Increase sales & revenue with the Habitude Pendulum Theory

Motivating your sphere to engage & take action with you immediatly

Maximizing results by simply changing your Habits & Attitudes

Selling, marketing, and motivating by the Habitude Personality Types

Learn the secrets on how to act, think and grow like a Millionaire now!

Inspiring your team members to new levels of result driven performance 

Develop the latest 'Habitude Warrior' mentality for your ultimate success

Learn the "Time Habitudes" principles to maximize your day for results

Use the best social media and marketing Habitudes on the planet

Draw a line in the sand and decide it is YOUR TURN for success!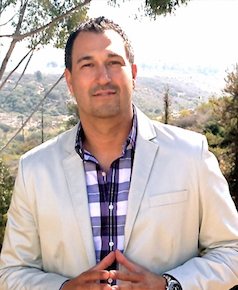 Erik "MR. AWESOME" Swanson is an award winning International Speaker, Best-Selling Author and Habits Coach. He has been transforming lives and turning people's dreams into reality and can easily be found high fiving perfect strangers, changing their moods in an instant! From humble beginnings to a home of success, working with his mentors & now peers, such as Brian Tracy, Jack Canfield, Jim Rohn, Les Brown, among others from the Think & Grow Rich Society and The Secret, he now shows you how to become "Awesome" in sales, business, and your personal lives! That's why everyone calls him "Mr Awesome"!
Erik's HABITUDE WARRIOR "SUCCESS & INFLUENCE MASTERY" SERIES is designed specifically for the Sales Professional, Entrepreneur, Solo-Prenuer, Speaker & Aspiring Speakers, and the Business Owner to build the extremely important "HABITUDES" for Success! What are "Habitudes" you may ask... Habitudes is the art of building fantastic Habits and Attitudes for your ultimate success in business and in your personal development growth! Too often, people tend to get into a rut and allow themselves to get overwhelmed with things that they believe are outside of their own control. Mr. Swanson teaches you simple, yet profound Habitude techniques to build upon to gain control of your habits, your attitudes, and your life each and every day! His clients come away feeling refreshed and rejuvenated after each of his Habitude Warrior Sessions with a new found understanding and techniques for them to implement. We commonly hear our clients rave about making quantum leads in their business due to attending our events and putting the Habitudes in motion in their daily routines. Our average growth in production and sales per client is a 33% increase! This is the average!!! Some clients send us reports and testimonials of actually doubling their sales results and business production from our training sessions. You can even use Mr. Swanon's Habitude "Double-Double" Theory where he teaches you how to double your production from last year to this year, while doubling the time off that you do it in! It's AWESOME!
TESTIMONIALS .... 
CHECK OUT WHAT OTHER TOP NAME SPEAKERS SAY ABOUT SPEAKER ERIK SWANSON !!!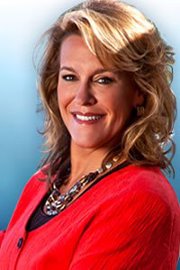 Loral Langemeier
"Erik 'Mr. Habitudes' Swanson is definitely someone you want to learn from right away! This is why I hire him and add him to my Ultimate Millionaire Summit Tour every year. He brings so much value with such influence and a positive & contagious attitude that it's extremely easy to learn from him and grow your bottom line! I highly recommend you attend a HABITUDE WARRIOR event any time it comes to your town! Trust me... you will thank me for it!  ~ Loral Langemeier - The Millionaire Maker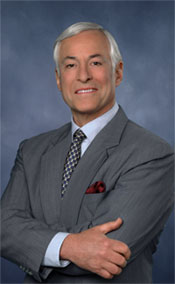 Brian Tracy
"Erik Swanson is a PRO as a Speaker and one of the best in the business today! Erik brings in some of the smartest, the best, and most helpful techniques in each subject to help you, and me learn things to help us achieve our goals faster! So, if you're thinking of using Erik Swanson as a Speaker or coming to one of his functions, by all means, sign up today! This could be one of the best decisions you'll ever make!"  ~ Brian Tracy - Speaker, Best-Selling Author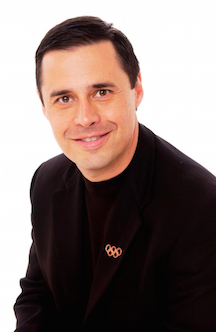 Ruben Gonzalez
"Go to any event that Erik 'MR. HABITUDES' Swanson puts on! To make it to the Olympics you have to have courage, tenacity, great habits, great mindset, and the mentality to never, ever give up! Erik's "HABITUDE WARRIOR" Program teaches you just that. I highly recommend it.  ~ Ruben Gonzalez - 4 Time Olympian in the Luge
*****  COME LEARN HOW TO BECOME A HABITUDE WARRIOR AND WATCH YOUR SUCCESS HIT NEW HEIGHTS ! *****

When & Where

Norris Conference Center - "CITY CENTRE" Location!
816 Town & Country Blvd
Suite 210
Houston, TX 77024


Friday, August 14, 2015 from 6:00 PM to 9:00 PM (CDT)
Add to my calendar
Organizer
International Speaker, Trainer, Success Coach and Best Selling Author, Mr. Erik Swanson, created the Habitude Warrior International brand to assist in today's need for events rooted in learning without the pressure of buying.  Mr. Swanson and Habitude Warrior International have created and developed the popular Habitude Warrior Conference, which has a 2-year waiting list and features 33 top speakers, in a 'Ted Talk' style event and has quickly been established as one of the Top 10 Events NOT to Miss in the United States! 
Come be inspired and moved by the leadership and success traits shared so that you may become a "Habitude Warrior" in your life!
MR. ERIK SWANSON - Award Winning International Speaker, World Renowned Trainer, 5-times International Best Selling Author, Motivator & Success Coach
As a Speaker, Motivator, Coach, Mentor, Best-Selling Author, and a Corporate Trainer, Erik Swanson has been an influence and mentor to tens and tens of thousands throughout the years since his early start in the industry over 19 years ago. Erik shares stages with many top notch Speakers and Authors including ones from The Secret, The Think and Grow Rich Society, and even the Millionaire Summit Tour. When Erik speaks, audiences are inspired, empowered, and entertained. His style combines step-by-step tactical teachings with humor and vivid story telling.
Nicknamed 'MR. AWESOME', Erik's energy, warmth and authentic nature engages each audience member and allows participants to not merely observe and listen, but rather they will enthusiastically participate and be driven to action. He has developed his own unique and super rewarding system in which he calls "Secret Habitude Warrior" Training.
Allow Erik to speak to your team, whether they are in sales, management, association, chamber or network. Erik is versed in many different styles and relates each of his stories and lessons relevant to your specific team's needs. He has also implemented his Habitude Training to teach teens to develop the all essential habits of a great attitude and focus. Invite him to speak to your kid's schools as well as your church groups. 
Get ready to rock with ERIK 'MR. AWESOME' SWANSON!
WWW.HABITUDEWARRIORCONFERENCE.COM
PH: 888-210-8020