HABITUDE WARRIOR CONFERENCE ~ ST LOUIS ~ SEPTEMBER 20th & 21st ~ All 'Ted Talk' Style with over 21 Speakers in a 2 Day Awesome Experience!

Friday, September 20, 2019 at 9:00 AM

-

Saturday, September 21, 2019 at 6:00 PM (CDT)
Event Details
HABITUDE WARRIOR CONFERENCE
Location: 
Hotel Saint Louis, Autograph Collection - SEPTEMBER 20 & 21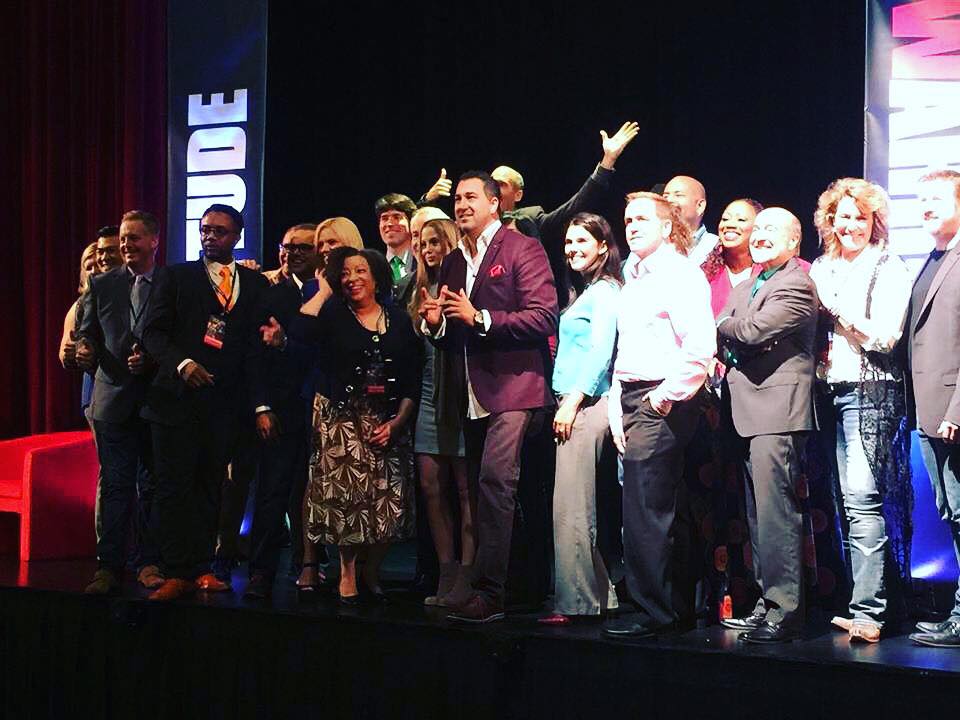 Join Speaker & Habits Coach Erik Swanson and an amazing group of "INSPIRING INFLUENCERS" in this amazing once in a life time EXPERIENCE. Best-Selling Author and International Keynote Speaker Erik Swanson has assembled his trusted and hand-picked group of over 33 Speakers in a 3 day conference to share their expertice, knowledge and awesomeness in a 'Ted Talk' style event. Each Speaker will share their wisdom and greatness to help you build your business, habits, attitudes, and lives. Discover cutting-edge, actionable business, marketing, and life habits and techniques from our group of leading experts that include N.Y. Times Best-Selling Authors & Multi-Millionaire Business Leaders! This is a VERY exclusive event and only meant for those who really should be there! Congratulations on being picked to sign up and attend. Get ready for AWESOMENESS and literally a life changing event!
The event is being held in at the beautiful historic Hotel:
Hotel Saint Louis, Autograph Collection More information about accomodations can be found on our website by clicking this link: CLICK HERE FOR MORE INFO ON LOCATION

(Please note. We never reveal the actual speaker time slots at all. This is one of the unique aspects of our Habitude Warrior Conference.  We like to make it a surprise as to which speaker speaks on which time slot and on which day as well. Your best benefit is to be there for all of the 3 days! Thank you for your understanding.  SPEAKERS 
LOCATION OF EVENT:

Hotel Saint Louis, Autograph Collection
Your E-ticket will have Venue Address and Location printed on them.
Our Registration and Networking starts at 8:15 am each day.... and the Event starts at 9:00 am each day.
SUGGESTION: 
SHOW UP EARLY ! LEAVE LATE & ABSORB AS MUCH AS YOU POSSIBLY CAN FROM EACH OF THE SPEAKERS! ALL OF THE SPEAKERS ARE VERY APPROACHABLE AND THIS IS SUCH AN AMAZING SPEAKER LINEUP THAT  YOU DON'T WANT TO MISS ANY PORTION OF IT AT ALL! BE PRESENT FOR ALL 2 DAYS AS WE HAVE SURPRISES THROUGHOUT EACH DAY AND YOU GET TO WIN LOTS OF GOODIES AS WELL ! (HERE IS A LITTLE SECRET.... ABOUT 95% OF OUR SPEAKERS STAY FOR ALL 2 DAYS OF THE EVENT AND YOU CAN EASILY SEE THEM HANGING OUT IN THE AUDIENCE ENJOYING THE OTHER SPEAKERS ON STAGE) *** Also, make sure you ask us at the event about our MEET THE SPEAKERS PARTY that is held one of the nights! 
HABITUDE WARRIOR CONFERENCE:

FRIDAY, SEPT 20TH: 
Networking STARTS: 8:15 AM
HABITUDE WARRIOR EVENT STARTS: 9:00 AM
Event goes until about 6:00 PM
*** SPECIAL INVITE ONLY 'MEET THE SPEAKERS VIP PARTY' Friday night from 7:30 pm to 9:30 pm. *** with a Special Surprise!
SATURDAY, SEPT 21ST: 
Networking STARTS: 8:15 AM
HABITUDE WARRIOR EVENT STARTS: 9:00 AM
Event goes until about 6:00 PM
HABITUDE WARRIOR CONFERENCE
Mr. Swanson's Speakers this year include so many amazing leaders,
N.Y. Times Best Sellers, and Multi Millionaires! Learn the secrets to become a
Habitude Warrior!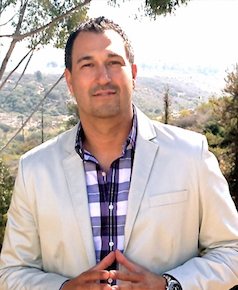 Erik Swanson is an award winning international Speaker, #1 National Best Selling Author and Habits Coach. He has been transforming lives and turning people's dreams into reality and can easily be found high fiving perfect strangers, changing their moods in an instant! From humble beginnings to a home of success, working with his mentors & now peers, such as Brian Tracy, Jack Canfield, Sharon Lechter, among others from the Think & Grow Rich Society and The Secret, he now shows you how to become "Awesome" in sales, business, and your personal lives! That's why everyone calls him "Mr Awesome"!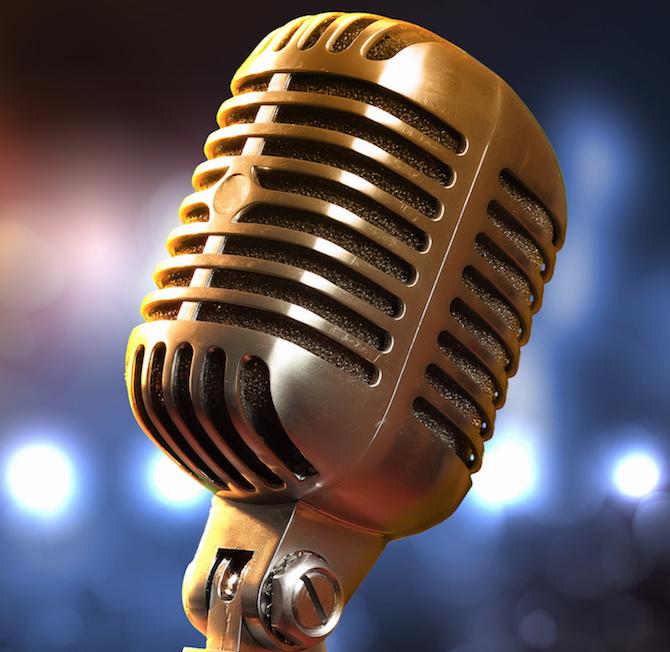 Have questions about HABITUDE WARRIOR CONFERENCE ~ ST LOUIS ~ SEPTEMBER 20th & 21st ~ All 'Ted Talk' Style with over 21 Speakers in a 2 Day Awesome Experience!?
Contact HABITUDE WARRIOR INTERNATIONAL
When & Where

Hotel Saint Louis, Autograph Collection
705 Olive Street
St. Louis, MO 63101


Friday, September 20, 2019 at 9:00 AM

-

Saturday, September 21, 2019 at 6:00 PM (CDT)
Add to my calendar
Organizer
International Speaker, Trainer, Success Coach and Best Selling Author, Mr. Erik Swanson, created the Habitude Warrior International brand to assist in today's need for events rooted in learning without the pressure of buying.  Mr. Swanson and Habitude Warrior International have created and developed the popular Habitude Warrior Conference, which has a 2-year waiting list and features 33 top speakers, in a 'Ted Talk' style event and has quickly been established as one of the Top 10 Events NOT to Miss in the United States! 
Come be inspired and moved by the leadership and success traits shared so that you may become a "Habitude Warrior" in your life!
MR. ERIK SWANSON - Award Winning International Speaker, World Renowned Trainer, 5-times International Best Selling Author, Motivator & Success Coach
As a Speaker, Motivator, Coach, Mentor, Best-Selling Author, and a Corporate Trainer, Erik Swanson has been an influence and mentor to tens and tens of thousands throughout the years since his early start in the industry over 19 years ago. Erik shares stages with many top notch Speakers and Authors including ones from The Secret, The Think and Grow Rich Society, and even the Millionaire Summit Tour. When Erik speaks, audiences are inspired, empowered, and entertained. His style combines step-by-step tactical teachings with humor and vivid story telling.
Nicknamed 'MR. AWESOME', Erik's energy, warmth and authentic nature engages each audience member and allows participants to not merely observe and listen, but rather they will enthusiastically participate and be driven to action. He has developed his own unique and super rewarding system in which he calls "Secret Habitude Warrior" Training.
Allow Erik to speak to your team, whether they are in sales, management, association, chamber or network. Erik is versed in many different styles and relates each of his stories and lessons relevant to your specific team's needs. He has also implemented his Habitude Training to teach teens to develop the all essential habits of a great attitude and focus. Invite him to speak to your kid's schools as well as your church groups. 
Get ready to rock with ERIK 'MR. AWESOME' SWANSON!
WWW.HABITUDEWARRIORCONFERENCE.COM
PH: 888-210-8020