Description
What does it take to become a top sales rep? Luck, experience, or strategy? We all know how hard it can be to keep up with the quickly evolving world of sales. Our expert panel of accomplished sales reps will discuss how they use modern sales tactics and technologies to outperform their peers and competition.

AGENDA
6:00 pm - Networking & Hors d'oeuvres
6:45 pm - Panel Discussion
7:30 pm - Q&A with Audience
7:45 pm - Wrap-up/Extended Networking
8:00 pm - Close

TICKET INCLUDES
• Speaker Panel and Q&A
• Bay Area B2B Sales Networking
• Hors d'oeuvres
• Open Beer & Wine Bar

This will be a great session for anyone in sales, whether you are just starting out or a seasoned veteran. Please share our event and community with your colleagues and friends, and see below on how to share via LinkedIn­­ and Twitter­!­ #SFSales

We look forward to seeing you in July!
*****
ABOUT OUR SPEAKERS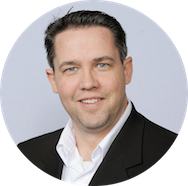 Koka Sexton is an expert in social selling. Some would say Koka Sexton is the reason social selling exists. A recognized expert in the digital transformation of sales that has produced revenue for B2B companies, Koka continues to make generating new business the focus of social networks. Finding creative ways to plan, develop and execute content marketing campaigns that break through the noise and provide value to buyers in excess of what they expect. He is currently an Industry Principal with Hootsuite.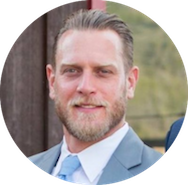 As a Social Selling evangelist and Enterprise Account Executive at LinkedIn Sales Solutions, John Kuhns helps sales teams in North America increase revenue by transforming their selling approach. Sales technologies will become increasingly critical, but only the sellers that adopt these technologies with a focus on building relationships and leveraging more insight than the next seller will thrive. The rest will only survive.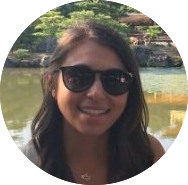 Holly Turay is a Corporate Sales Representative at GitHub. She is self-motivated with a passion for learning and growing in the high tech industry. Holly consistency impresses her team with her attention to detail and sales results. With experience ranging from Marketing to Sales, Holly has consistently proved her worth as a quota crusher and leader at Github.
*****
ABOUT OUR SPONSORS
Thanks to Yesware for sponsoring the food and beverages. Yesware is a prescriptive sales platform that helps sales teams to sell smarter and faster by equipping them with data to make better decisions and tools to take action.
Thanks to Optimizely for sponsoring the venue for this event! Optimizely is the world's leading experimentation platform, enabling businesses to deliver continuous experimentation and personalization across websites, mobile apps, and connected devices.

JOIN US AS A SPONSOR!
The SF Enterprise Sales Forum is a B2B sales community for sales professionals to share ideas, network with peers, and learn innovative approaches from proven sales leaders. The community has grown to over 10,000 sales professionals across local communities in the US, Europe, and Asia If you wish to be a sponsor, please reach out to Mark Birch at mark@entsales.com for more information.