Habitat Suffolk's 19th Annual Roger Metcalf Memorial Golf and Tennis Classi...
Description
Event Sponsor
Honoring our ReStore Partner of the Year, Topaz Electric and our Stephen A. Antaki Memorial Partner of the Year, Suffolk County Legislator Kate Browning.
Habitat for Humanity of Suffolk's leader for 13 years, Roger Metcalf passed away suddenly in September 1999. He was the "heart and soul" of Habitat. Roger led the building of 45 affordable houses in partnership with low-moderate income families from 1988. Under his leadership, Habitat Suffolk went from building one house every 2 years to being one of the top 10% of all U.S. affiliates.
Thank You to all of our sponsors, supporters and participants of this year's Roger Metcalf Golf Classic. You make it possible for Habitat Suffolk to build new or renovate 10 affordable homes this year — creating hope and opportunity for low-moderate income working families! We will keep on building until one day, everyone has a place to call home.
The goal of our golf outing is to raise significant funds in support of Habitat Suffolk's mission of affordable housing and community revitalization. We look forward to a sold-out event! We can make that happen only with your help and support.
The Roger Metcalf Memorial Golf Classic, this year featuring a tennis option, is one of 2 major fundraising events each year and we need your help to make it successful. We thank you again and always for your partnership and support. We look forward to seeing you out on the green!

Registration opens at 11 am - The shotgun start is at 12:30 pm and tennis begins at 2:30 pm. Please email Les@habitatsuffolk.org or call 631-HABITAT (422-4828) x105 for more details. Thank you!
Tournament Sponsor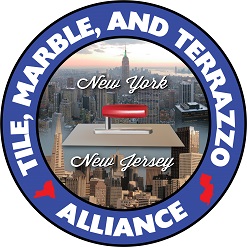 Media Sponsor