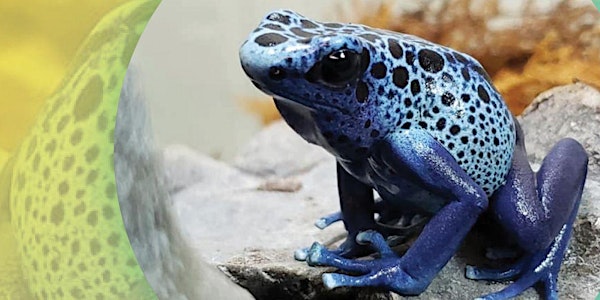 Habitat Explorers
In this real-time interactive program, students will meet a resident of our Live Animal Care Center to observe and look for clues.
About this event
Habitat Explorers
Grades: K–2
Duration: 20–30 minutes
Format: Zoom Webinar (Please note: With the webinar format, students and teachers will be viewers only and will interact with our educators via the private chat feature.)
Standards:
2-LS4-1 Biological Evolution: Unity and Diversity: Make observations of plants and animals to compare the diversity of life in different habitats.
K-LS1-1 From Molecules to Organisms: Structures and Processes: Use observations to describe patterns of what plants and animals (including humans) need to survive.
About this Event:
Museum of Science educators will introduce students to a resident of the Museum's Living Collection. They will use their five senses of observations to find clues that determine each animal's ideal shelter and food. From their observations and clues, students discover why different habitats are suitable for different animals. In this program students will:
learn the word "observation".
learn how they can use their senses to observe the world around them.
practice using their observations to search for clues on the live animal to determine habitat.
Registration:
Select a date to register up to 5 classrooms for this event using Eventbrite. If you are interested in registering more than 5 classrooms, please email us at mosatschool@mos.org.
Changes in Published Schedules:
MOS at School reserves the right to cancel, substitute presenters and session topics, and reschedule any program. Additionally, we reserve the right to cancel any session with less than 15 registrants. Occasionally, a program date or time must change after it has been announced and tickets reserved. In the unlikely event of a change or cancellation, participants will be notified by email.
NOTE: If registering your own classroom, please be sure to use the email address associated with your Eventbrite account to ensure you receive all event-related notifications and updates. If you prefer updates to be sent to a different email address, please create a new Eventbrite account for that email address, and login and register using that account.
Browse all MOS at School events
MOS at School programs are offered at no cost thanks to the generosity of the following sponsors:
Gordon Foundation
Richard K. Lubin Family Foundation