Description
This is a free presentation seminar and discussion event hosted by the Center for Student Coastal Research (CSCR), a non profit organization located in Cohasset on Boston's South Shore. CSCR educates students in environmental sciences, encourages environmental awareness, and promotes activism. Details are available at www.ccscr.org.
General attendance and participation is comlimentary, tax deductible donations are welcome.
The upcoming guest speaker of the CSCR seminar and discussion series is Christian Alsterberg, PhD, from the University of Gothenburg, Sweden.
Dr. Alsterberg will present and discuss 'Habitat Diversity and Multifunctionality – The Importance of direct and indirect Effects'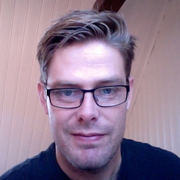 Seminar Abstract
Ecosystems worldwide are facing habitat homogenization due to human activities. While it is commonly proposed that such habitat homogenization can have negative repercussions for ecosystem functioning, this remains to be explicitly studied. Here, we expand on the framework for the functional consequences of biodiversity loss, by scaling up from the level of species to the level of entire habitats. Just as species diversity generally begets ecosystem functioning through positive interactions, we hypothesize that different habitats within ecosystems can facilitate each other through structural complementarity and by the exchange of material and energy. We show that experimental ecosystems constituted by a diversity of habitats have higher levels of multiple ecosystem functions compared to ecosystems with low habitat diversity. The effect of habitat diversity on multifunctionality varied with season; it was direct in summer, indirect via changes in species diversity in autumn, whereas there was no effect in spring. We propose that jointly considering habitat and species diversity will prove valuable for both environmental management and research.
Biography:
Christian Alsterberg currently pursues a postdoctoral degree at UMASS Boston. He obtained a PhD in Marine Ecology and BS in Biology at the University of Gothenburg, Sweden.
Christian is very interested in the interactions between terrestrial and aquatic environments and the importance of biodiversity. In his current project he investigates how coastal urbanization affects ecosystem services performed by salt marshes. In particular he wants to know how changes in the surrounding landscape impact the hydrology and diversity (marsh grass and microbial diversity) in salt marshes and how these changes, if any, affect the ability of salt marshes to serve as a nutrient filter between land and sea.