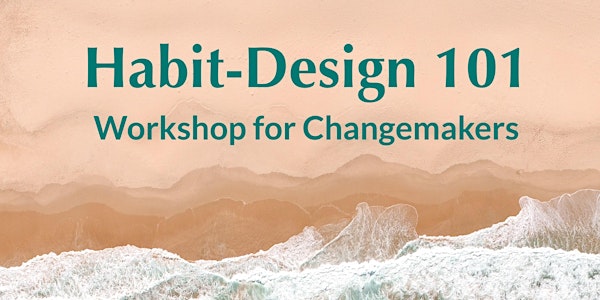 Habit-Design 101 for Changemakers (free on zoom)
Design one meaningful habit that will help you be more resilient and joyous in your work for change
By Jeremy Blanchard, leadership coach and habits nerd
When and where
Date and time
Wednesday, March 22 · 4 - 5pm PDT
About this event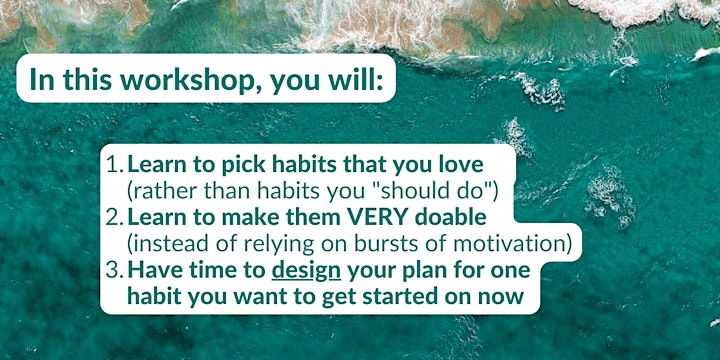 In this workshop, you will:
Learn how to select habits that have meaning (rather than the ones you "should" do)
Learn how to design habits that are VERY doable
Have time to design your plan for one habit you want to get started on now
Why habits? I believe getting good at habit-building is an essential skill for social change. It's the foundation for our resilience and well-being practices. It's the foundation for our effectiveness in our work. It's the foundation for fulfilling relationships and thriving creative practices. The better we are at building habits, the more we're able to show up fully to the work of re-making the world.
Price: Free with a suggested donation of $10-30. I like to use my webinars to contribute to causes for justice. 50% of the donations will be contributed to The Sogorea Te Land Trust — an urban Indigenous women-led community organization that facilitates the return of Lisjan Ohlone lands in the San Francisco Bay Area to Indigenous stewardship.
When: Wednesday, March 22, 2023 from 4:00-5:00 pm Pacific
(Can't make it this time? I'm happy to send you the recording if you're down to fill out a short survey! Just reserve your spot using the button above!)
Where: Online via zoom.
Workshop leader: Jeremy Blanchard (he/him), professional life & leadership coach, and big-time habits nerd. I've been a coach for social change-y folks for over 10 years. I'm a professional credentialed coach with over 2,000 hours under my belt! I've worked with clients in nonprofits, entrepreneurship, activism, arts, and government.
Deep dive habits program: This webinar is a prelude to a 3-month habits coaching group that starts on April 4, so I will be sharing a bit about that near the end. (This won't be an hour-long sales pitch, just a brief invitation for those who want to go deeper.)