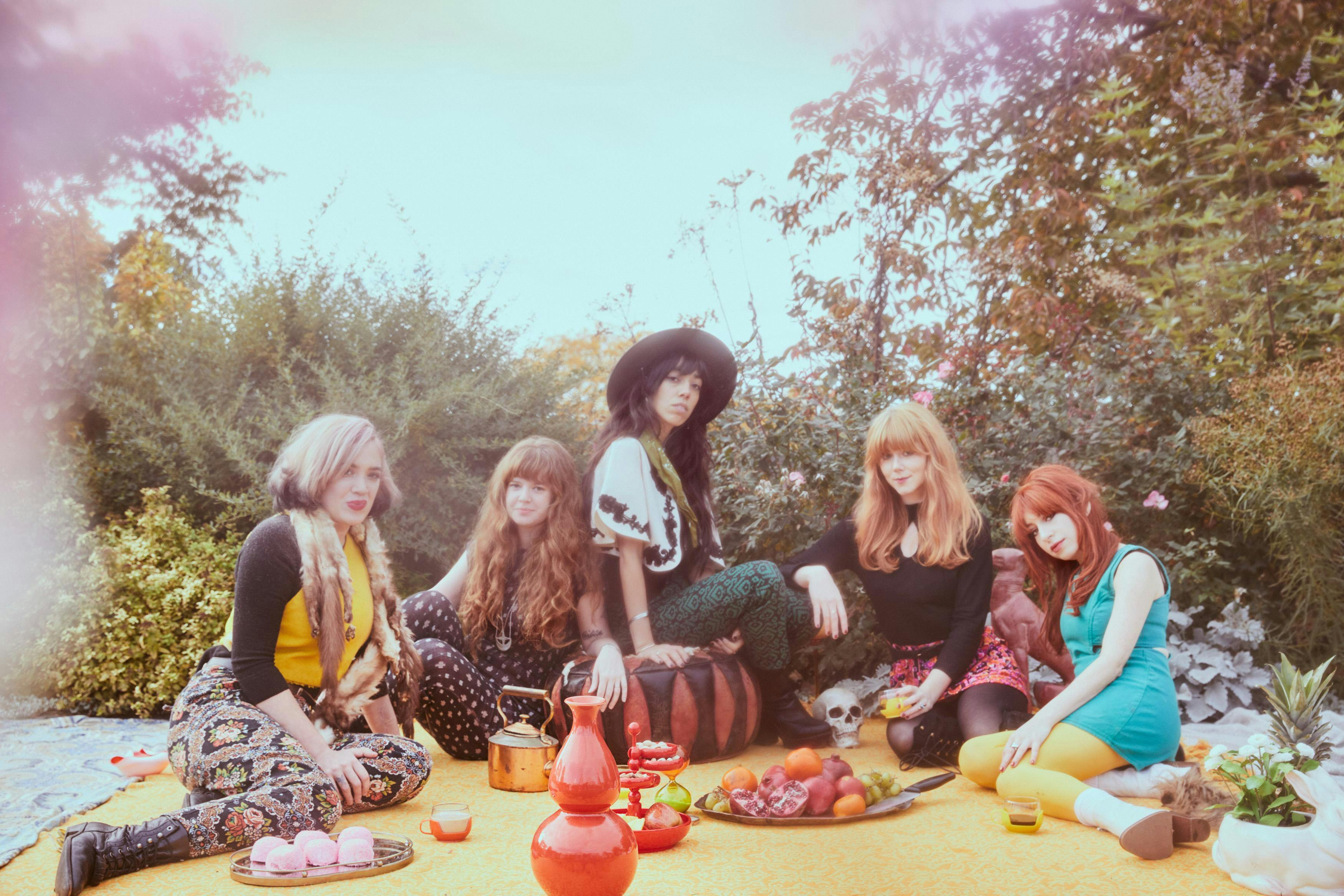 About this Event
Noise Pop & Starline Social Club Presents: Habibi, Sugar Candy Mountain, Alex Bleeker and the Freaks
Don't miss Habibi's first-ever headlining show in the Bay Area! In support of the re-release of their acclaimed self-titled debut album on Burger Records, the all-girl quintet make their way to the west coast. Oakland-based neo-psychedelic pop outfit Sugar Candy Mountain will support the band, after a stripped down set by Real Estate-bassist Alex Bleeker!
----------
Habibi - https://spoti.fi/2xsDEOw
Brooklyn-based indie quartet Habibi were formed in the spring of 2011 by Detroit expatriates Rahill Jamalifard and Lenny Lynch, tapping into their Motown roots of simple but infectious pop melodies delivered with punkish attitude, and a middle-eastern flair. Jamalifard took lead vocal duties and Lynch played guitar and sang back-ups, and the lineup was rounded out by drummer Karen Isabel and bassist Leah Beth Fishman. They released a self-titled debut album of their dreamy-eyed and dancey pop in 2013 on Burger Records before taking a hiatus to focus on other projects. In a year fraught with political turbulence and cultural unease, Habibi's first EP in over four years; significantly, the first one recorded in Farsi, came at a crucial time. The four-track effort, 'Cardamom Garden' quickly led to performances at the MoMA and Lincoln Center, and to acclaim by NPR, The New Yorker, and Pitchfork who praised its songs, "full of music that blends cultures, languages, and genres, with charming and intriguing results (...) shedding rigid definitions of what constitutes American music on the way to the band's future."
Sugar Candy Mountain - https://spoti.fi/2NkQhpx
Sugar Candy Mountain deliver carefully built psychedelic odes in the style of Jacco Gardner and Tame Impala. Their newest album 666 feels like something unearthed from a box of records
found in your dad's garage, glowing wistfully with vintage inspired tones rambling organs, fuzzed out guitars, shimmering keys and sprawling drums. Reiter's woolly voice croons with icy warmth of Francoise Hardy, while Halsey's tender Lennon-esque vocals uncoil with easy languor. Recorded with Jason Quever of Papercuts, the band's sophomore album, 666 sits comfortably between 60's Laurel Canyon bliss and more modern production of Dave Fridmann (Flaming Lips/Tame Impala).
Alex Bleeker and the Freaks - https://spoti.fi/2xsNDTR
New Jersey musician Alex Bleeker began recording under the moniker Alex Bleeker & the Freaks in the late 2000s, around the same time he was working under his own name and playing bass in surfy indie pop band Real Estate. Similar to the hazy, mellow vibes of Real Estate, Bleeker's solo tunes were more informed by roots rock and jam band tendencies, with a heavier Grateful Dead and Neil Young influence than his main band. Bleeker assembled a different group of Freaks to back him on almost every tour and release, beginning with low-key cassette and 7" releases and eventually releasing a self-titled full-length in 2009. Busy with the increasingly popular Real Estate, Bleeker would tour intermittently and not release another album until 2013's How Far Away. His third LP with the Freaks, Country Agenda, featured an even more collaborative spirit than the first two and was released by Sinderlyn Records in October 2015.