Description
The Haarlem Summer Comedy of tonight, 23 August is SOLD OUT. If you missed it there is a second chance at the HAARLEM LATE SUMMER COMEDY on Friday, 6 September. End the summer season with a laugh, join us! Early Bird Ticket (till 30 August) € 10 p.p. instead of € 15 p.p. at the door.
The Haarlem Late Summer Comedy will be with comedy veteran Russian comedian Sergey Lopouchanski; Connor McDonough-Flynn and Zoe Brownstone, comedians and own show producers in Dublin and Toronto; politics and drinks lover Ákos Erdősi from Poland and Dutch comedian and our MC Jeroen Bloemhoff, just back from performing at the Edinburgh Fringe Festival.
---
The Haarlem Comedy Factory & City Beach Bar Oerkap present the HAARLEM SUMMER COMEDY!
Join our OPEN AIR COMEDY with excellent INTERNATIONAL COMEDIANS and a FANTASTIC VIEW on the RIVER SPAARNE and the city of HAARLEM.
Get your tickets here: http://bit.ly/HaarlemSummerComedy
Program
- 7:30- 8:00 PM: Doors open & Drinks.
- 8:00-9:30 PM: Haarlem Comedy Factory. Entrance with tickets. Online tickets with discount: € 12 p.p. instead of € 15 p.p. at the door.
- 9:30-10:00 PM: Drinks for who wants to discuss the comedy or just have a chat and a drink.
Comedians
Michael Jäger
Michael comes from the Father-ship of Comedy and he is Germany's export to invade international territory. His Comedy-Camps are notorious. A deadly mix of surprise, authenticity and killerlaughinstinct.
Ken Parsons
Time Out dubbed him the Maestro of the Underground as he has been performing at and setting up events for comedy, music, spoken word and poetry for decades.
Top gigs include Glastonbury Festival, Cologne Comedy Festival, special guest headliner at Musical Comedy Awards in London and a comedy sketch on the mainstage to a packed Paradiso and recently as 'newsreader' in a stellar line up at the Roast of Britain, also at the Paradiso.
Stephen Bell
Stephen is a confused Irish-born Dutch comedian who is trying to make sense of life by making less sense of it. His ranting and ecstatic behaviour are not for the faint hearted.
Despite being from Ireland for some odd reason he still doesn't like horses at all. Find out why...
Taco Eijzenbach
40 years old. A successful corporate career, conventional bourgeois life, beautiful wife and daughter. However, also burned out, ADHD and still no clue what he wants to be when he grows up. Humor and self-deprecation keep him going. Only recently started doing stand-up comedy but a lifetime of experience to draw from.
Sarah Warren

Sarah is a new comedian to the Amsterdam scene, moving from Canada after an inevitable emotional breakdown flew her across the ocean and into the warm, welcome, and open arms of the Dutch.
She has spent the last 6 years of her life traveling and exposing herself to new situations, usually steeped with regret and self humiliation. The by-product of that, is a sense of humour that is honest, dark and begs you to ask yourself what really should and should not be said.
Sarah works as the floor manager of, and trains in improv classes at Boom Chicago comedy theatre.
Mottos 'Nehme jede Arbeit. Will take any show. No gig too humiliating'


Tickets
Online tickets: € 12 p.p. Remaining tickets can be bought at the door for € 15,00 per ticket (cash). Make sure you don't miss it and buy your tickets online.
Venue
City Beach Bar Oerkap, along the river Spaarne, 3 minutes walk from Haarlem CS. Follow the signs Haarlem Comedy Factory.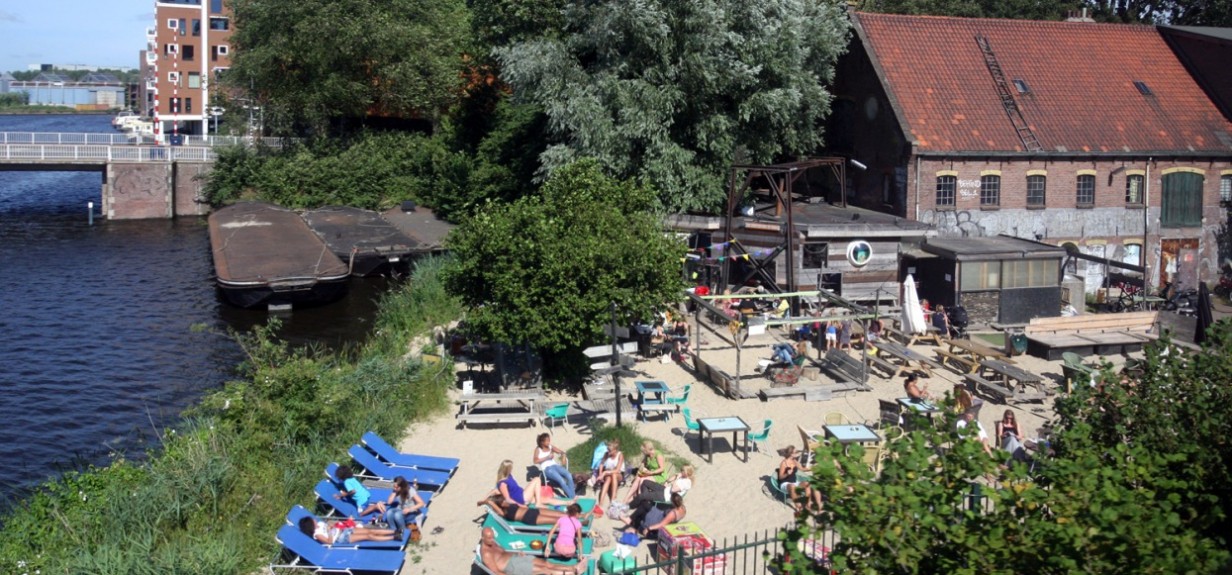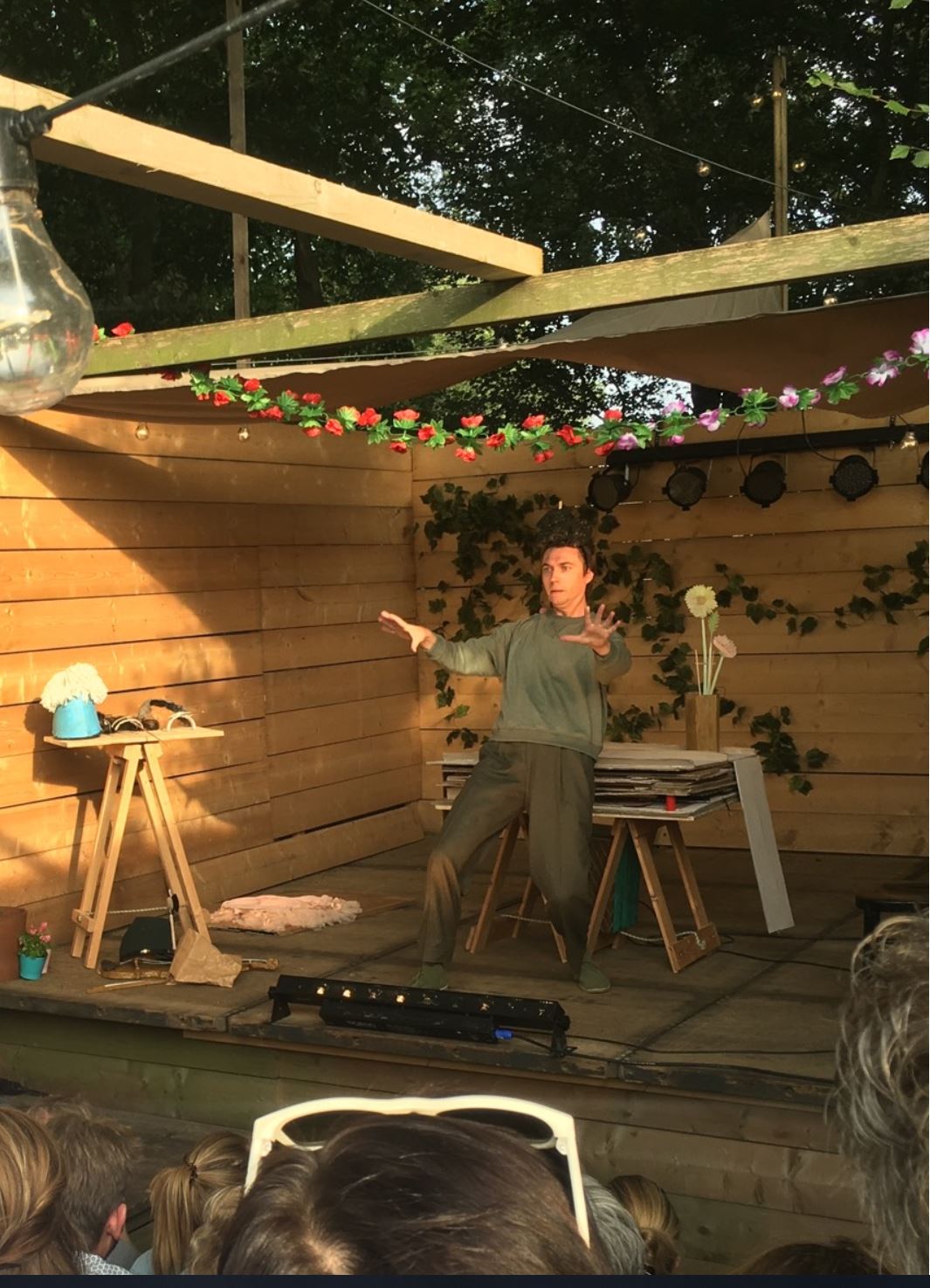 Organizer of Haarlem Summer Comedy