Description
The workshop is geared towards middle and high school students of any experience level.
Thanks for your interest in our student filmmaker workshop, please fill out the below form to sign up. If you have any questions, you may reach us at haapifest@ocahouston.org
Our student filmmaker workshop takes place Saturday, June 2 2018 from 10:00 AM to TBD, located at the Houston Community College Spring Campus, Performing Arts Center. During this time, students will engage with local filmmakers in groups via lecture, as well as get the opportunity to practice recording and video editing. They will also be provided with the tools and skills they need to start their own YouTube channel.
Students will be tasked to create a short film (maximum 5 minutes) in groups which will be screened on the last day of the festival - Friday, June 8. They will also get the opportunity to come up on stage to share their experience making the short and interact with the audience. During the week, students will be able to engage with the instructors to get feedback on their work.
Target: Middle and High School Students
Workshop: Saturday, June 2 from 10:00 AM to 2:00 PM
Student Short Screening @ Film Festival: Friday, June 8, 6:00 PM
Location: Houston Community College Spring Branch Campus, Performing Arts Center, Black Box Theater, Rm. 443
Questions? Contact: haapifest@ocahouston.org, 281-948-3231
Meet the Instructors
Special introduction by Houston Community College - How to start your own YouTube Channel:
Erik Calderon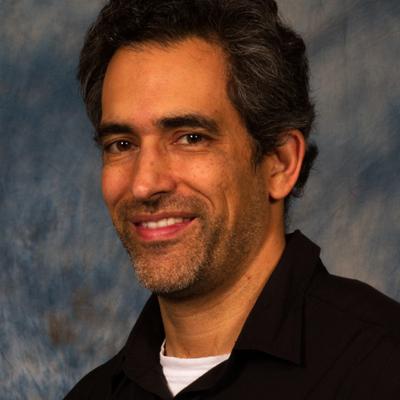 Erik Calderon is the owner of FLMC Films, which he started in November of 2012. He's a chronic Entrepreneur and has started many businesses, including a limo service, affordable medical care, gems and crystals importer, martial arts school, massage therapy business, bookkeeping business, direct mail advertising business, coffee importer, website design business. His failures and his never give up attitude have led him to this point in his life, More on Erik where he owns a successful film production business as well as a successful martial arts school.
Film Workshop Instructors
Peng Zuqiang
Peng Zuqiang is a filmaker currently undertaking the Core Residency Program at the Museum of Fine Arts Houston. He received his MFA in film and video from the School of the Art Institute of Chicago, and a BA from Goldsmiths, University of London. His films have been screened at festivals including DOK Leipzig in Germany, Open City Documentary Festival in London and Encuentros del Otro Cine EDOC in Ecuador. He has worked as a tutor working with college level students on their individual film and video projects, as well as a teaching assistant for different film pactice and film history courses during his masters studies.
Fatima Hye
Fatima Hye is a Bangladeshi-American who grew up in Houston, TX. She earned certifications in Quranic Recitation and Classical Arabic while in Jordan. She got her BA and MA from the University of Houston, majoring in Philosophy, minoring in Psychology and Media Production. She teaches philosophy and humanities at San Jactino and Houston Community Colleges, and has made several short films, usually artsy and philosophical in nature. She experts her first feature, an operatic psychological horro film, to be released next year. You can visit her website at: wwww.blackrevel.com