HAAA Arab World Conference (HAWC) 2018 - "Region Rising!" (updated)
Description

Region Rising!
The theme of this year's HAWC will be "Region Rising!". It will explore initiatives across the region that are currently (re)shaping the face of the Arab world. The HAWC proposes several panels that bring together multi-disciplinary leaders to discuss the region's tomorrow for future generations in healthcare, education, entrepreneurship, policy, and law. The conference will ask how the region and its people can harness its collective power to drive positive change and how the rising generation of Arabs can leverage current and emerging resources to inspire transformation. The conference this year includes several exciting components:
- Free Seminar on Admission to Harvard: Friday, April 20th 5 pm - 7 pm
- Conference day with all the sessions: Saturday, April 21st 8 am - 6:30 pm
- Startup Competition: Saturday, April 21st 6:30 pm - 8:30 pm
- Gala Dinner at the Kempinski Pier: Saturday, April 21st 9:30 pm - 11:30 pm

UPDATE : The Seminar will take place at United Armenian College - Highway Mirna Chalouhe, opposite Bourj Hammoud Stadium

THE PANELS LIST IS SUBJECT TO CHANGE - WE ARE UPDATING IT EVERY DAY WITH THE LATEST ADDITIONS.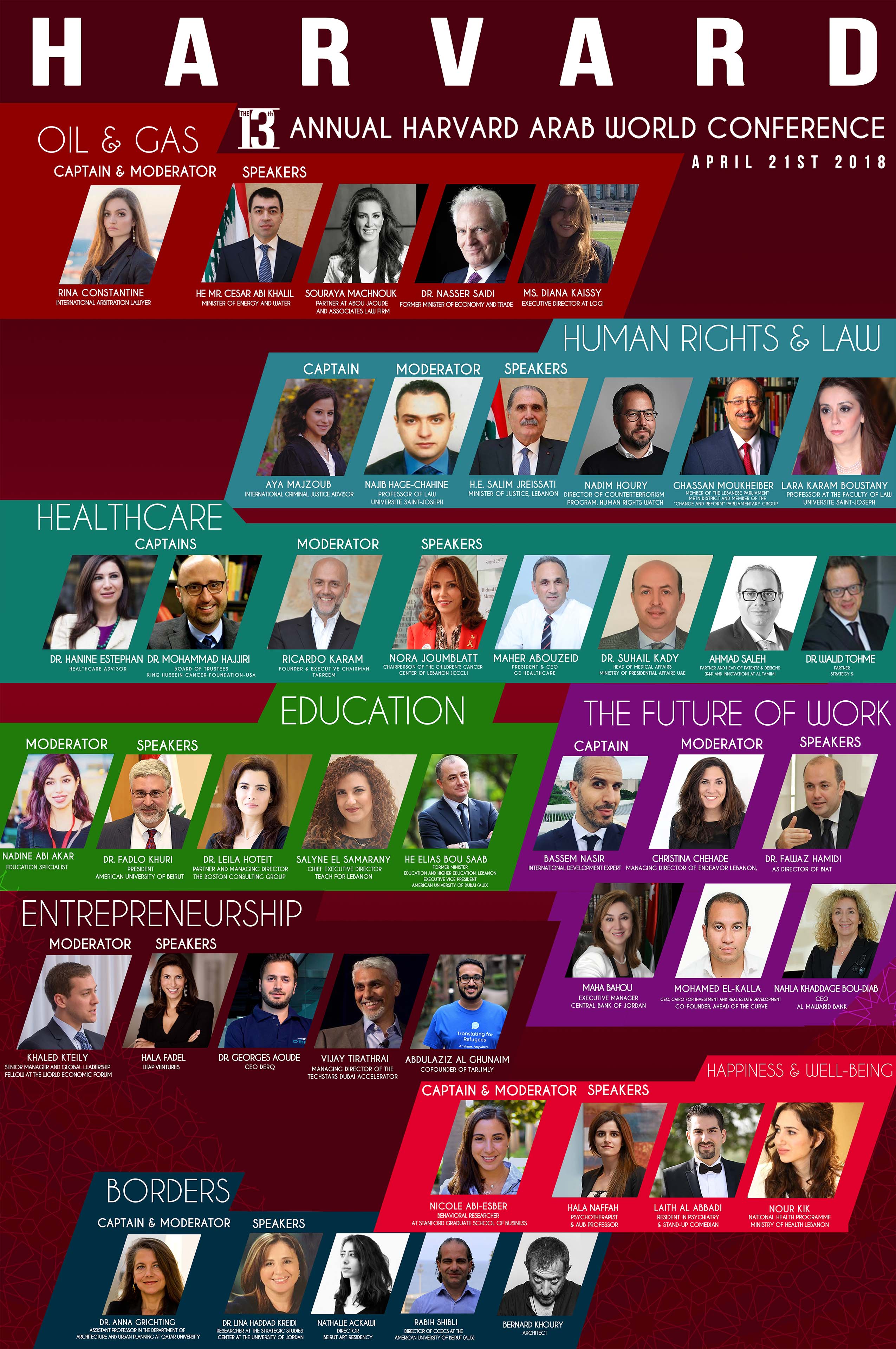 Sunday, April 22nd onwards:
Will feature an exclusive Lebanon tour with the leading local agency. The trip will be a great chance to experience the beautiful scenery of Lebanon and to network with fellow HAAA members. Info below: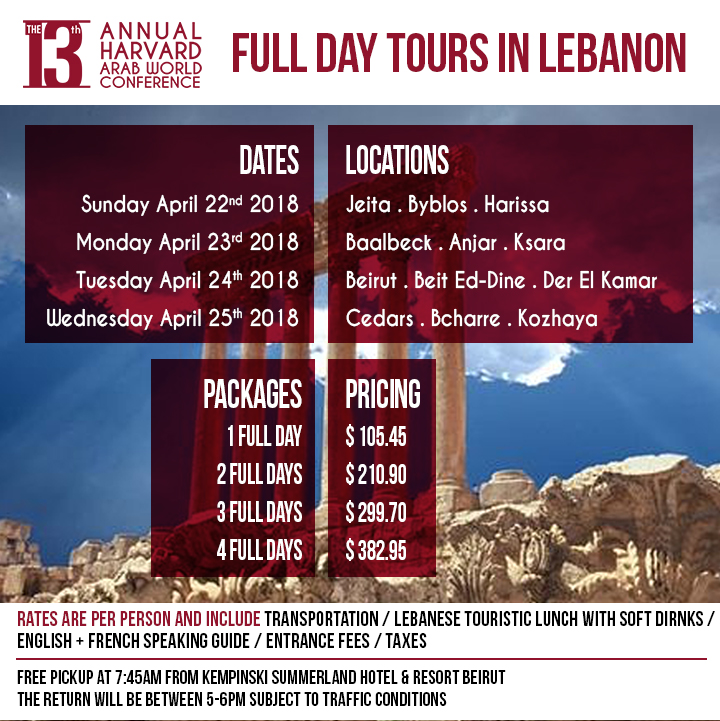 For any questions regarding the tours, pls contact:
---
---