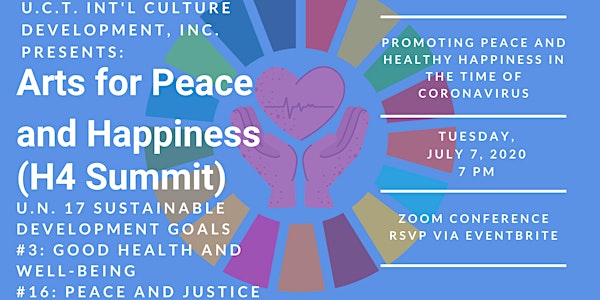 H4 Summit: Arts for Peace and Happiness - Promoting UN 17 SDG #3, #16
In our second H4 Summit (Healthy Happiness for Hope and Healing), we bring you the best in live music and arts while promoting peace!
About this event
Promoting Good Health and Well-Being in the time of Coronavirus
Wellness objectives under UN Sustainable Development Goals #3 Good Health and Well-Being, and #16 Peace and Justice
This event will be video recorded and uploaded to YouTube and social media. Participating in the event means you agree to be filmed on camera.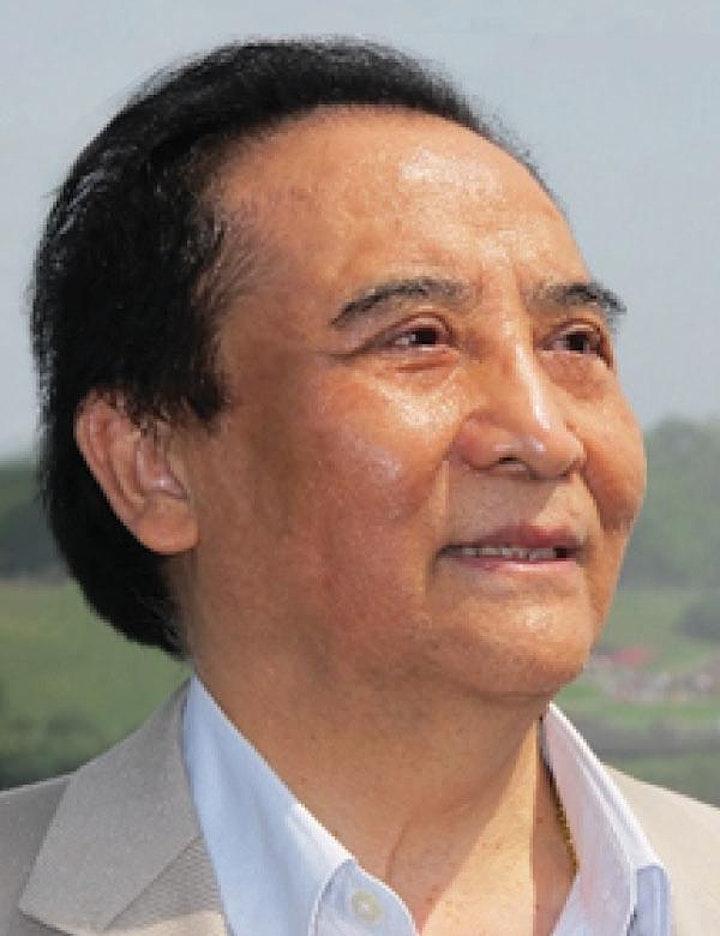 PROFESSOR LI GUODONG has been practicing surgery and traditional Chinese medicine for 53 years. He published significant amount of university textbooks including Oncology Clinic and Cancer Etiology.
With 73 years spent on studying Chinese calligraphy, Professor Li, a well-known calligrapher, has been invited to have 106 lectures and exhibitions in the United Nations. He has long been committed to promoting world peace through calligraphy and introducing to the wider world the UN Millennium Goals and its 17 sustainable development goals.
Over the course of his career, he has received dozens of honours and awards, including Lifetime Achievement Award, Distinguished Artist Award, Distinguished Individual Award, the Title of Peace Ambassador and Art for Peace Award.
Prof. Li Guodong has been praised as a leader in international calligraphy. His calligraphic works have been exhibited in major museums and exhibitions throughout the world.
As proclaimed by Mr. Ban Ki-Moon, former Secretary-General of the United Nations, Prof. Li's works represent "a most auspicious milestone which will serve to further promote appreciation of Chinese culture and help advance friendship among countries and peoples".
As many as over 200 presidents, prime ministers, ministers and ambassadors have collected his works. At a ribbon-cutting ceremony held in 2017, the Office of Secretary-General Antonio Guterres collected Professor Li's artwork with the "Fu" character (meaning happy blessing).
In the United Nations, Professor Li has become a famous figure representing Chinese culture. Ambassadors, diplomats and their wives have become Professor Li's students, creating a wave of Chinese calligraphy learning in the Organization.
Professor Li is also committed to the integration of Chinese calligraphy and Western painting. He and Mrs. Lydia Reinhold, a famous Portuguese fine artist, caused a stir in the UN Headquarters with their joint exhibition of calligraphy and paintings, which inaugurated the co-production of artistic works that combine Chinese calligraphy with Western painting.
At the Art for Peace Exhibition that was opened at the UNHeadquarters on 8th February 2019, Professor Li's 108-metre-long scroll of calligraphy of the UN Charter, which had taken him five years to finish,was on display. It immediately stunned the audience and caused a sensation. Professor Li Guodong has stated on many occasions that, art has no borders and that as a world citizen, he would devote the remainder of his life to promoting the idea of Art for Peace and the sustainable development goals of the United Nations
LISA COURTNEY is an Artist, Creative Director/Graphic Designer, Writer, and Serial Entrepreneur.
As Fine Artist and owner of Lisa Courtney Fine Art, she is known for her vivid colorful contemporary paintings, her use of luscious, rich hues and the joyfulness which she brings to landscapes, architectural images and objects. More than one patron has shared "I want to live in a Lisa Courtney painting."
As Creative Director at The Brand Goddess, Lisa leads a team of creatives who help companies find their voice by building brands from the ground up. She also does Brand Therapy — evaluating where a brand currently is and how a potential brand makeover is able to improve impressions, visibility, and revenuestream.
As the CEO and Founder of Good Gangsta, inc, Lisa is the Chief Creative Gangsta, responsible for this new urban streetwear line, whose mission is to promote positivity and to leave the world a better place through love and service; #dogoodbegood.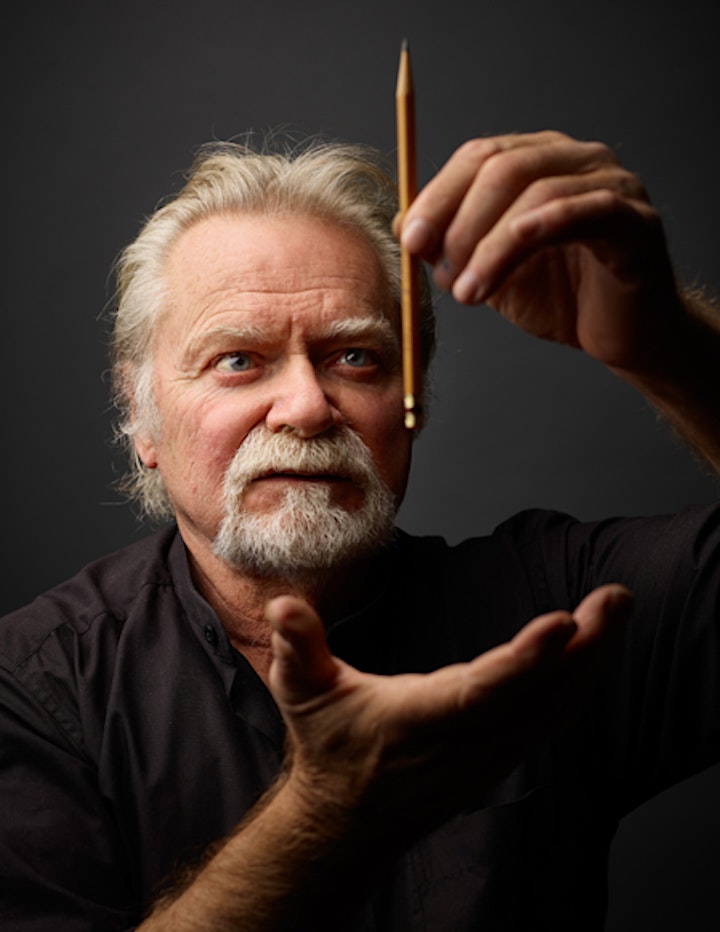 DAN WELDEN is the original pioneer of alternative health and safety-oriented movement of printmaking and co-author of the book "Printmaking in the Sun." He has collaborated with artists including Willem de Kooning, Kiki Smith, Eric Fischl, Roy Nicholson, Kurt Vonnegut and Dan Flavin among many others.
His artistic span of over fifty years has brought him to international residencies, where he conducted lectures and workshops in 53 countries. His 91 solo exhibitions,including his paramount show at the Cape Cod Museum of Art in 2017 have brought him a "Lifetime Achievement Award' from A/E foundation in NY and honored with "Professor Emeritus" at the Escuela de Beas Artes in Cuzco, Peru.
Represented by the BCB Gallery in Hudson, NY and Maureen Watson on Sanibel Island, Florida, he is in the collections including the Baltimore Museum of Art, Cape Cod Museum, MA and the Portland Museum of Art.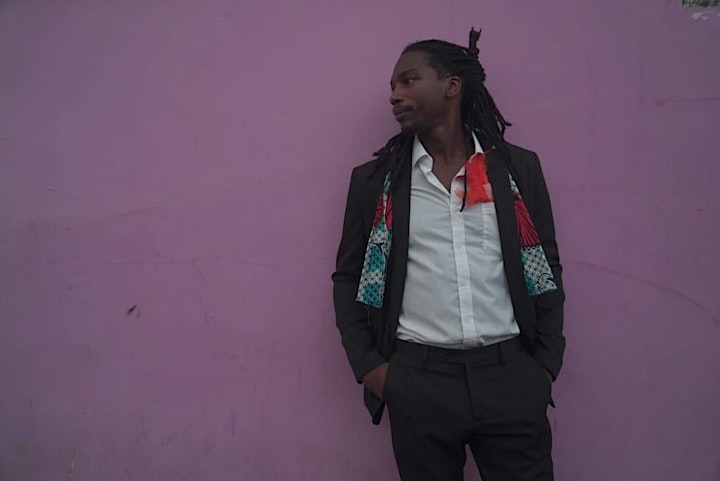 AHMAD SIMMONS
Ahmad was born in raised in Brooklyn, NY. At the age of 16 he realized that he wanted to work with kids. Since then he has been working in communities from New York, to California, to Brazil to try to make children's lives better. The son of an activist he is a full time activist himself.
Ahmad works as a DJ, and massage therapist in Salvador, Brazil where he lives.
A video describing his world peace initiative, Guerreiros da Luz, can be found here: https://youtu.be/ZErN1ebHKcI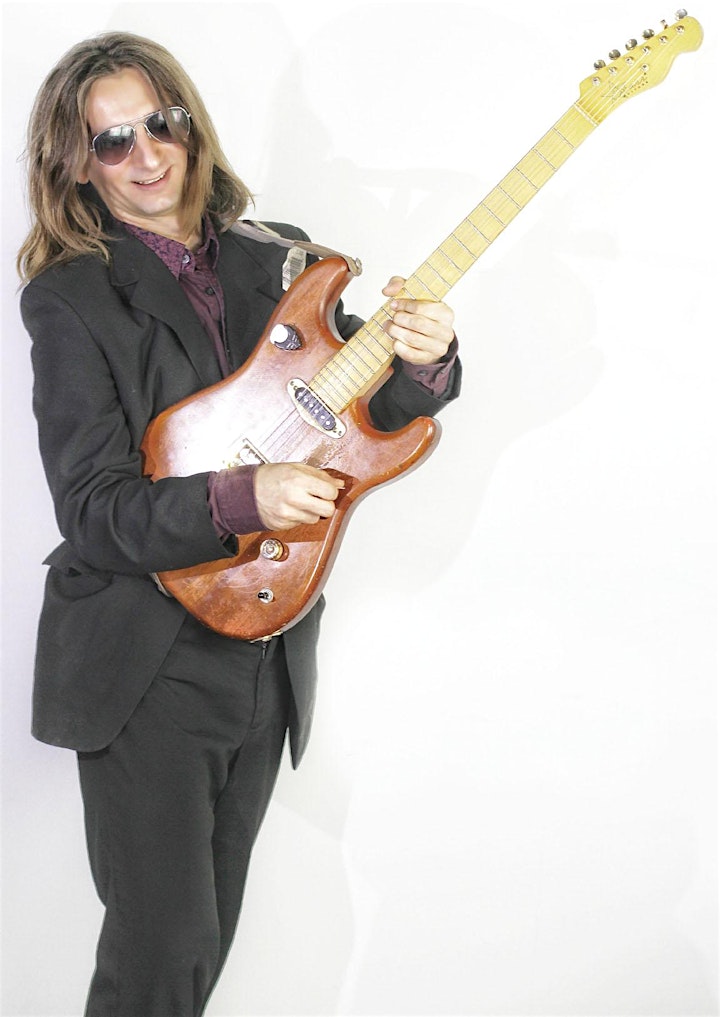 OMAR HADDAD is a multi-instrumentalist, mainly a guitarist, singer-songwriter, and violinist. His influences include rock, funk, jazz, pop, Latin, classical music, and other genres, which he mixes together in the songs he writes for his band THUS. Omar collaborates with UCT International Culture Development, Inc. at the United Nations, performing at events for dignitaries, including the UN President, and promoting the Sustainable Development Goals. Omar has also recorded strings for world renowned and award winner actress and musician Elizabeth McGovern, recorded and performed with Bakithi Kumalo of Paul Simon, performed for Amma, the Hugging Saint of India, and with Chad Smith of the Red Hot Chili Peppers. As a member of the The Glory Gospel Singers he has also performed at the yearly Polymanga Festival in Montreux, Switzerland, working side by side with celebrities such as Jack Gleeson, Jennifer Morrison, Billy Zane, and many others. Omar has held a music executive position as an A & R and Social Media Team Director for Mi5 Recordings, a record label under the Universal Music Group umbrella with former guitarist for Modern English Ted Mason as president.
Omar will receive an award for peace and perform original songs that he has arranged for the occasion with a number of collaborators:
"Peace Song" with Lyrics by Guodong Li and Omar Haddad, and Music by Omar Haddad
"Awakening" by Omar Haddad
Vocalists: Keith Anthony Fluitt, Anita Guarino, John Bimbiras, Denise Delgardio, Cleo Fellows Conk, Zac Messick, Elizabeth Precius, Kaehla Maurer.
Instrumentalists: Frank Perri on Piano, Laurentiu Fratostiteanu on Bass, and Andrew Rubenstein on Drums.
The H4 Summit Organizing Committee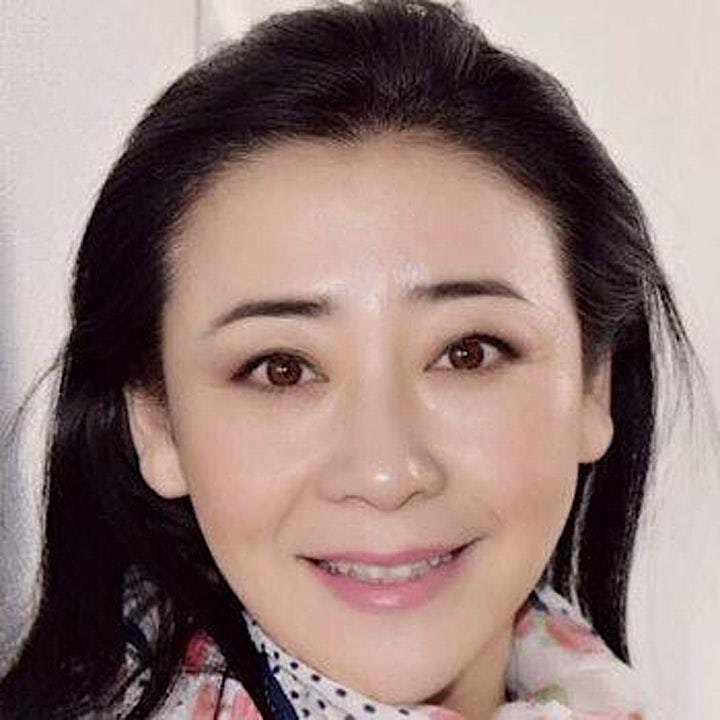 YILING LI
President of UCT Int'l Culture Development, Inc. (United Nations NGO)
FAMOUS CHINESE AMERICAN ARTIST SENIOR CURATOR AND PLANNER OF CULTURAL EVENTS
Yiling Li came to the United States in 1998 after graduating from top art school in China—the Central Academy of Drama. Since then she has been exposed to and affected by the rich western cultures and arts. She has focused all her efforts on the promotion of Asian cultures and arts to the western world, conversely exposing American and European arts and culture to Asia. She is dedicated to promoting arts and cultural exchanges, education cooperation, business exchanges and cooperation. She has held numerous cultural activities in the UN with her UCT team to promote Chinese art and culture. She has conducted countless business activities and promotions in Manhattan., New York to help Chinese enterprise enter the American Market. She is a member of numerous group and associations. Amongst which are:
Member of UNDWC
Secretary of UN Women's Guild
Honoree of the Outstanding Achievement Award co-issued by Wife of Ban Ki moon, UN Secretary General, and Chairman of UNDWC
Director of Asian Affairs Office of Assemblyman Gordon Johnson of New Jersey, USA
Assistant of Prof. Li Guodong, World Renowned Calligraphy Master Deputy Editor -in-Chief of the Overseas Choice Voice Monthly (New York)
Renowned Young Artist
Member of the Chinese Writers Association of New York
Principal of the Yiling Li Art School of New York
Ambassador of the Hope Project of Yunnan China
President of Yiling Museum of Dali, Yunnan, China
Art Advisory and Director of the Chinese New Year Performances for the Chinese Mission to the UN
Member of the Photographers Association of New York
First Place of the Asian Royal Beauty Pageant of America in 2000
UCT specializes in international cultural and art cooperation and exchanges;
Arranges official and business visits and art performances.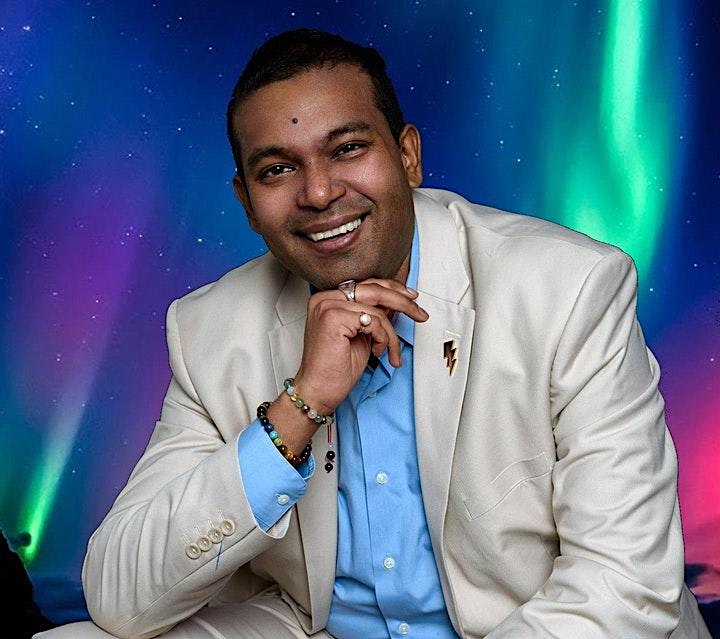 RAJIV JADHAV
The digital world is suffering increasing complexity, fragmentation and disruption, and clients need both understanding, simplification and transformation. Rajiv started his career in content publishing, then classic CPG brand building in India and added added Performance Marketing and lead gen in the Financial Sector when he moved to New York. Co-Founded an award winning Search & Social agency which is famous for delivering extreme visibility solutions. His personal journey has led him to be a media and marketing hybrid, fluent in leading edge search and social, performance and lead gen, as well as classic brand building, and ready to apply the synergies of all three disciplines to his next assignment.
Rajiv is a firm believer in the power of mentoring and how it can change the course of someone's life for the better. Rajiv has worked with at-risk youth for many years in partnership with New York State Dept. of Labor and recently spoke as a panelist/speaker at The United Nations Global Headquarters in NYC - Feb 14, 2020. His volunteer work includes serving on the Board for Nassau County Asian American Advisory Council, National Minority Business Council, KidRok, Bridging Futures, to name a few.
Rajiv Jadhav is the CEO at RSQUARE MEDIA INC. - an award-winning Online Reputation Management company that help clients Be Seen or Not Be Seen online while Delivering Results @Speed of Thought. Solutions include Deleting Bad Press, Fake News or Competition from Google page 1.
Clients view Rajiv as a Freelance CMO and Campaign planning expert who works with internal teams to achieve and exceed business objectives within set time frames.
rsquare media recently won the 2017 Minority Business of the Year award in the company of MTA and ConEdison.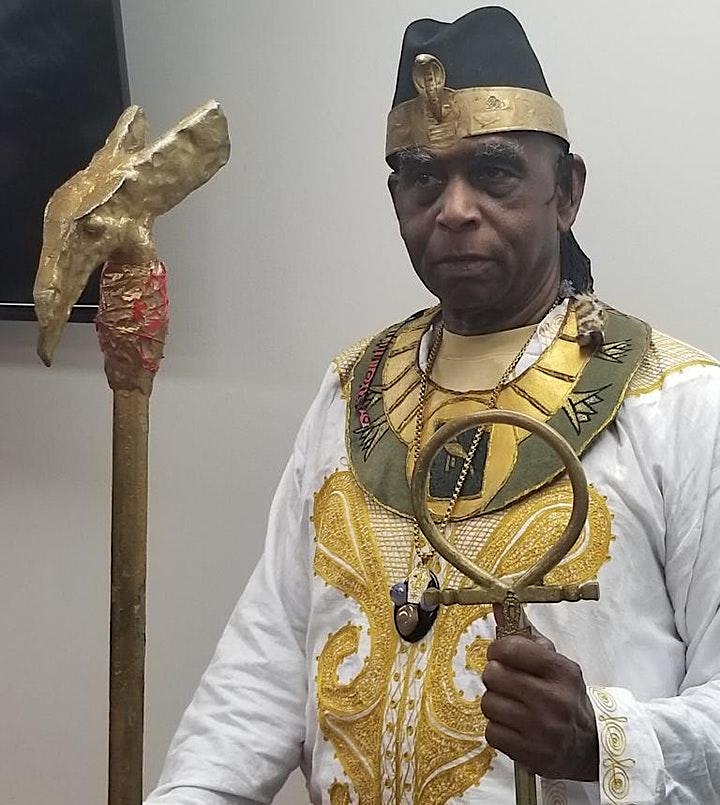 MAKAKUVU ALI EL BEY
Independent Media Consultant
Television Producer
Documentary Film Producer
Lead Diaspora Negotiator for Free and Fair Elections in The Republic of The Gambia
International Consultant for Economic Development in The Republic of The Gambia
Founder of Harnessing the Diaspora Economic Current Economic Development Summit
1985 - US Delegate to XII World Festival of Youth and Students Moscow, Russia
1979 - Lead Security Consultant Amandla Concert Harvard University Football Stadium to Raise Money for the Liberation Struggle In Zimbabwe
1968 - Founding Father of Wyandanch Day
BBA Marketing and Management , Dowling College
Ms. Adult Education - Fordham University
2000 American Federation of Martial Arts Hall of Fame Induction Ceremony
2019 Martial Arts Press Conference Hall of Fame Induction Ceremony
Khametic Hem Netcher Tepi (High Priest)
Official High Priest of the Universal Zulu Nation of Hip Hop
Teb Netcher (Spiritual Drummer)
Television Productions
Currently Developing the World Media Coalition Jazz Lovers Television Network
The Gambia The Flower of the African Conscious
2011 Harlem Mothers Day Parade
Music Masters Fluidity
Music Masters Atlanta Edition
Music Masters Presidential Debate
Martial Arts Healing Arts Expo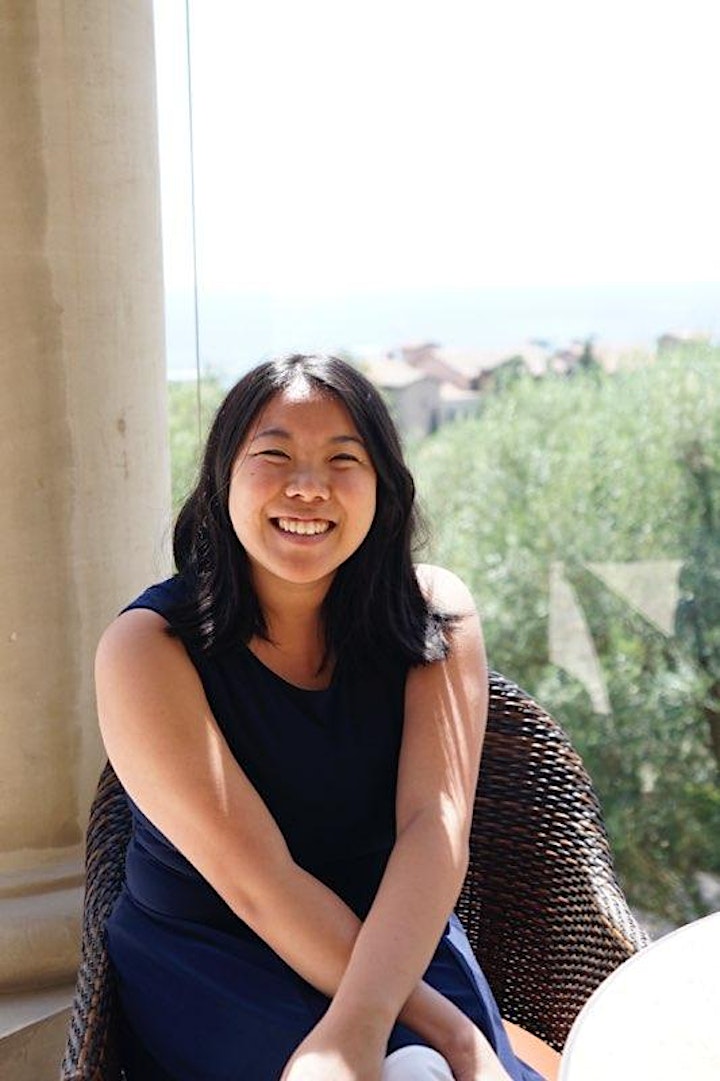 ELENA CHANG is an Integrated Marketing Communications major at Ithaca College with minors in Graphic Design and Live Event Design & Management. She is currently interning with rSquare Media as an Innovation Lab Team Lead, Brand Goddess as a Graphic Designer, and Dynamite Networking Group as an Event Manager, in addition to her position as a Creative Fellow for the G.R.O.W.T.H. Initiative. During the school year, she is involved in the Asian American Alliance as the VP of Public Relations and the Big Red Marching Band as the Color Guard Coach. This past year she received the Peggy R. Williams Award for Academic and Community Leadership and was inducted into Phi Kappa Phi and the Tau Theta chapter of Lamda Pi Eta.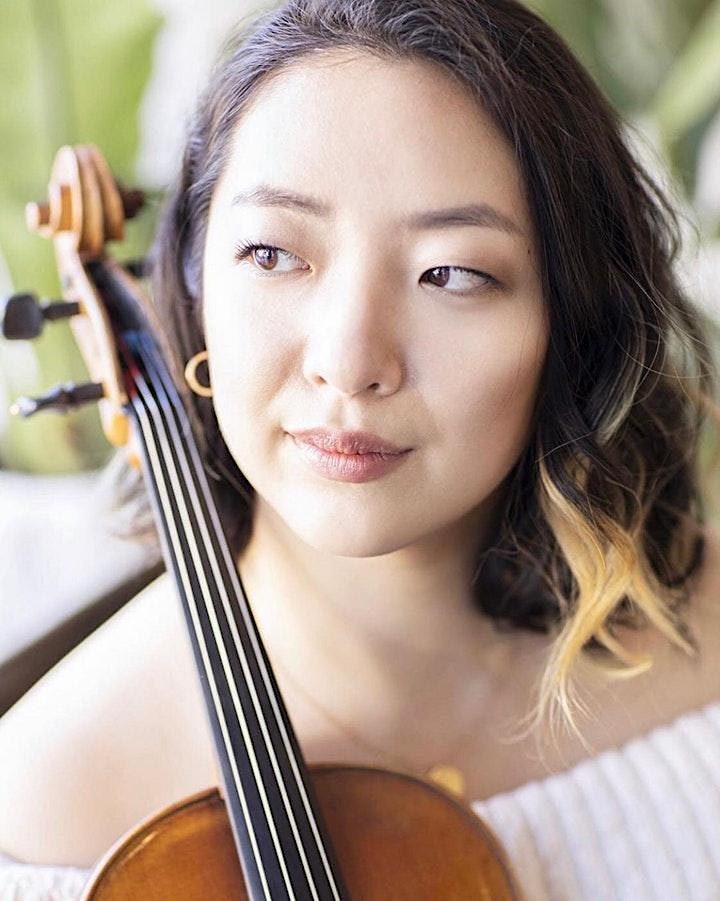 CINDY LAN
Queens-native and violist Cindy Lan defines her career by an interdisciplinary approach to music-making. A graduate of Skidmore College and the Eastman School of Music, she values collaboration, social awareness, and mindfulness in all aspects of her performance. On her Master's degree recital in spring 2019, she premiered 'Breath and Bow Meditations', a piece written in collaboration with composer Jordan Nelson, featuring visuals by artist Raphael Galvis. Cindy is a full-time private teacher of strings and piano, as well as a caring collaborator on many multidisciplinary projects.