About this Event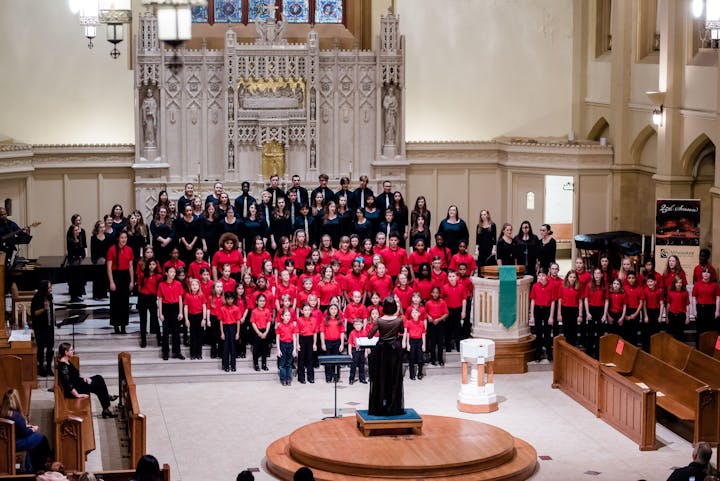 Ticket Options are Patron Reserved Seating and General Admission. A ticket is not required for ages 17 and under as they are free. All tickets are non-refundable.
Free Parking is available in the lot off 54th Street or on area surface streets. Please enter through the double doors off 54th Street.
There will be a 15 minute intermission.
Our program includes music from Gregorian Chant, Renaissance, Baroque, Classical, Spirituals, Contemporary and Folk Songs ~
Wade in the Water, spiritual, arr. M. Hogan
But a Flint Holds Fire, A RAMSAY written to acknowledge the Flint Hills, Michigan water crisis
Let the Sea Make a Noise, G. F. HANDEL
Water Under Snow is Weary, H. WESSMAN
Galway Bay, Irish Folk Song, arr. E. Crocker
Salve Regina, G. FAURE
Sicut Cervus, PALESTRINA
The Seal Lullaby, E. WHITACRE
Water Fountain, BRENNER & GARBUS, arr. C. Fulton
and many more