Location
Real D Auditorium
100 N. Crescent Dr
Beverly Hills, CA 90210
Description
Join us Tuesday, May 20 for
"Currency: The Social Impact of
Dollars vs. Deeds"
A conversation exploring the impact of corporate funding and citizen engagement and how the intersection of dollars and deeds is transforming business and communities.
Featuring:
Joanne Kozberg, Principal, California Strategies, LLC
Haylen van Koppen, EVP & Head of CSR, LIONSGATE
Sarah Adolphson, Executive Director, WME Foundation
at Real D Auditorium - 100 N. Crescent Drive, Beverly Hills 90210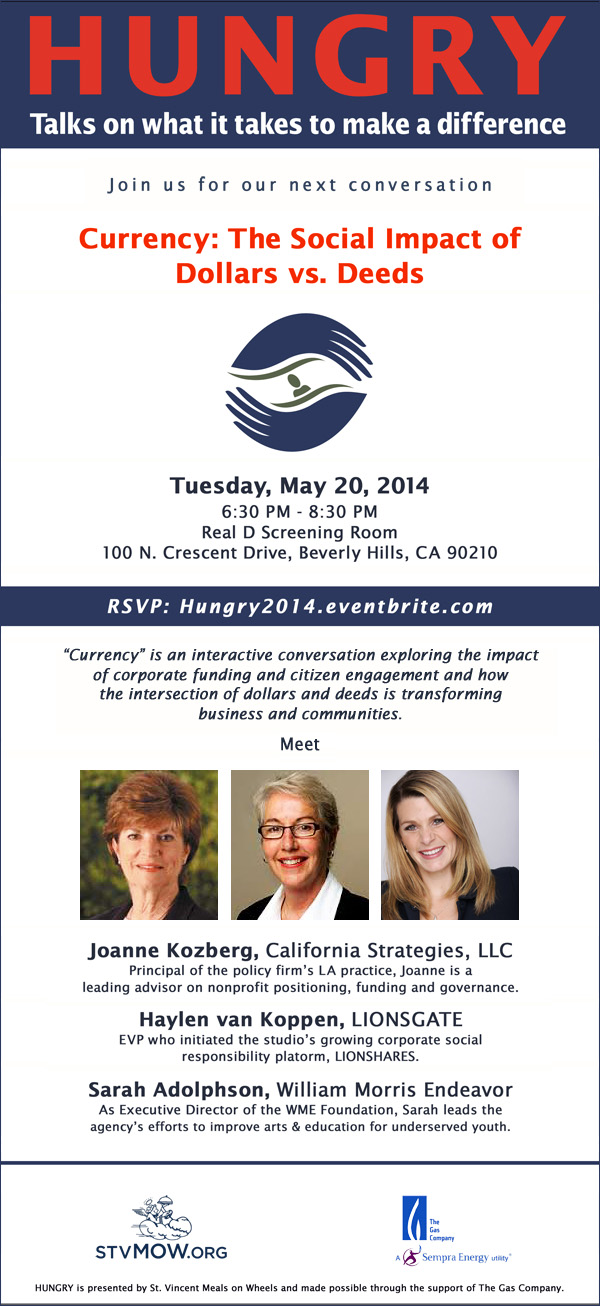 "Currency" is part of the HUNGRY TALKS series. Our February talk debuted to a sold-out audience, asking: "Mission or Mania: What Drives Pioneers of Change?"
#HUNGRYtalks #stvmow