Description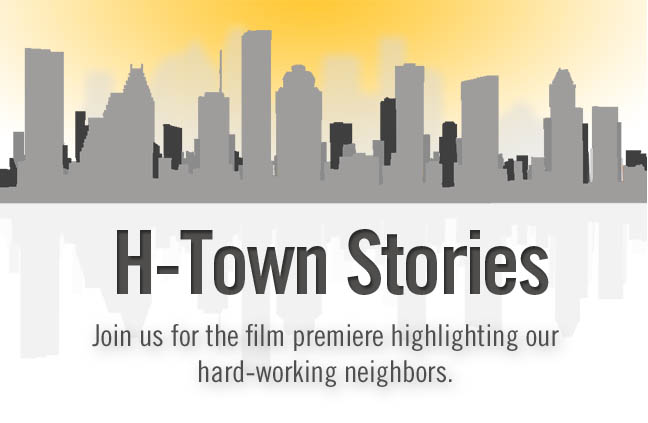 Join us for the special, full-length film premiere of "H-Town Stories."
You're invited to the premiere of a groundbreaking film that shows precisely WHY immigration matters, WHY Sheltering Arms had to be saved and WHY we work so hard to keep this region a welcoming place of opportunity.

Here at Neighborhood Centers, we try hard to convey what your help means to neighbors who are struggling, really struggling, to make better lives. We can tell snippets of their stories, post photos, describe scenes. But until now there was no WHY for you to know these Houstonians the way we do.
This is not a film about Neighborhood Centers. It's about Houston. Knowing your neighbors will change you.
Watch the "H-Town Stories" trailer HERE.
Seating is limited.
Organizer of "H-Town Stories" Screening at Sundance Cinemas
BakerRipley brings resources, education and connection to more than half a million people throughout Texas each year. For more than a century, we have offered innovative solutions to help low-income families in emerging neighborhoods get a foothold in the region's economy. We work with residents in more than 60 service locations to help them discover the strengths and skills necessary to become productive, prosperous and self-sufficient. BakerRipley is a United Way agency.